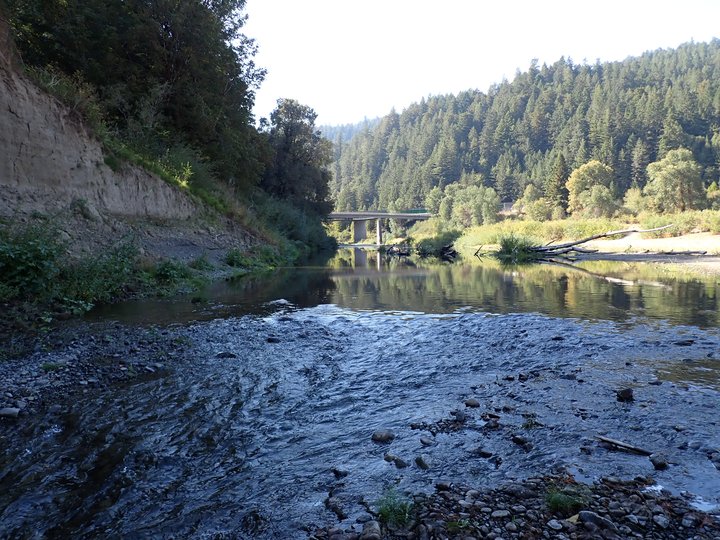 PREVIOUSLY: South Fork of the Eel Not Connected to Main River Due to Extreme Drought Conditions
###

After discovering last week that water levels of the Eel River were so low that the riverbed where the South Fork connects to the main river had completely dried up, the Eel River Recovery Project now reports that this section of river is flowing again.

"About three inches of rain in headwaters near Branscomb and about an inch elsewhere has reconnected the river with the main Eel at Dyerville and it doesn't look like it is going to disconnect again," Patrick Higgins, managing director of the Eel River Recovery Project wrote in an email.
Higgins also mentioned that, following this extremely dry year, conditions are likely to improve this winter. The National Oceanic and Atmospheric Administration (NOAA) predicts a 70 percent chance of La Niña weather, which will bring heavy rainfall between November and January.
"We should get an average to wet year coming up," Higgins said.