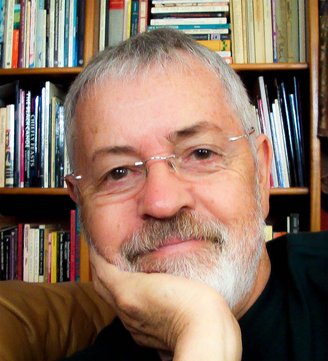 Albert Franklin Hailstone, Jr., lost a short battle with cancer on Wednesday, September 22, 2021, in Eureka. He was loved by many and he will be dearly missed by family and friends alike. Al had a genuine smile, and a contagious giggle, a loving heart and was fun to be around. He was imaginative and outright funny!

Albert was born in Eureka to Albert Hailstone, Sr. and Vivien Risling Hailstone on January 25, 1942. He was a member of the Hoopa Valley Tribe and a descendant of the Wintu, Yurok and Karuk Tribes. He attended school at Hoopa Valley Elementary and graduated from high school in Modesto, California. He studied art at Shasta College and later obtained a degree in cosmetology in San Francisco. Al worked for 40 + years as a licensed hair stylist for Yosh Salons/L Salon in San Mateo, California where he retired in 2008.
On June 30, 2008, Al married the love of his life and best friend, Douglas Gene Coleman. They were together for 40 years. Al was fascinated with world history, art and culture and traveled the world with Gene, and often with his mother Vivien too. They saw many of the historical sites and museums he had often read and heard about. Al and Gene moved to Eureka from San Francisco in 2012. Al enjoyed being back "home" in Northern California near his family, and his many memories. He loved renewing old friendships and meeting new friends. He loved spending the day working in his beautiful garden or creating in his art studio. He loved his Indian culture and spent many hours researching and recording family history and lineage. Al also spent much time writing, and was in the process of completing three novels.
Albert had many interests and talents and became an established artist. Besides creating beautiful paintings, Al's ability to visualize and experiment with many different mediums, resulted in the creation of wonderful unique art forms, such as collages, jewelry and other outstanding pieces. He had a unique collection of various types of art and was an expert and an avid collector of traditional Indian basketry made in the Northern California area during the 18th and 19th centuries. Al was able to identify the weaver just by looking at the weave of the basket. His vast collection can be seen at the Clarke Museum in Eureka. Also there is the beautiful otter sculpture he painted.
As a young boy, Al, known as "Sonny Boy" to his family and close friends, spent a lot of time with his cousins, helping gather and process basket materials and traditional foods for his grandmother Geneva and his great aunts Lizzy Smith and Susie Little. He loved his Indian food; acorns, deer meat, salmon, eels, acorn check chum and so much more. From a young age Al helped his mother Vivien in their family gas station and the I-Ye-Quee variety store in Hoopa. He also participated with family, in his grandfather David Risling Sr.'s annual Indian Pageants in Hoopa and at other public events, to share with many others, parts of their Indian culture. As an extremely talented individual, his traditional dance style was very impressive.
Albert is survived by his husband Gene, aunt Barbara Phelps Risling and numerous cousins and friends. He is preceded in death by his parents Albert Hailstone, Sr., and Vivien Risling Hailstone, his brother, Damon Hailstone, his grandparents, David W. Risling Sr. and Geneva Orcutt Risling, and Zachariah Michael Hailstone and Ethel Whinifred (McDonald) Hailstone Chandler.
Albert was very concerned, as well as other family members, with the dangers and spread of Covid. Therefore, there will be no funeral or memorial service, to prevent the spread of the deadly virus. A private burial will be held in the future. The family would like to extend its great appreciation for the outpouring of love during this difficult time.
###
The obituary above was submitted on behalf of Albert Hailstone's loved ones. The Lost Coast Outpost runs obituaries of Humboldt County residents at no charge. See guidelines here.