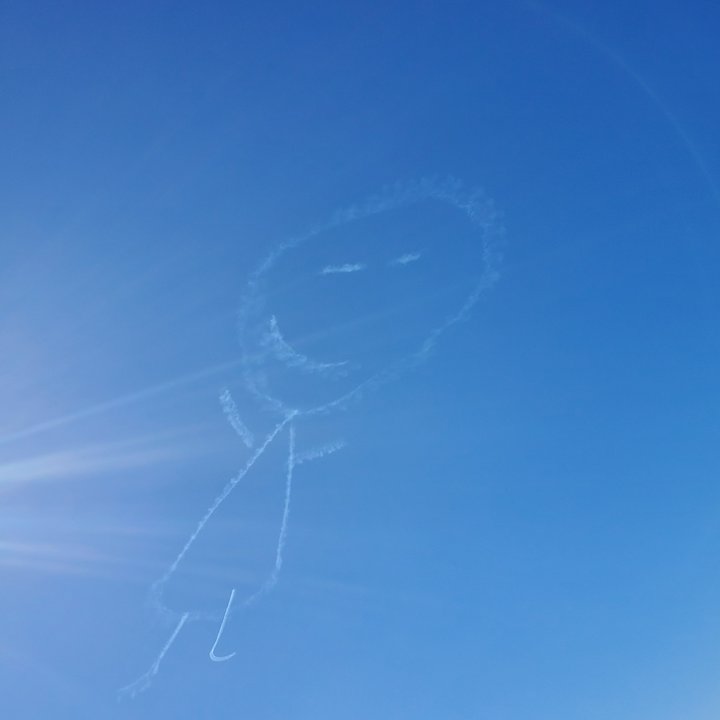 This afternoon the Outpost received evidence that Humboldt's sky has again been decorated with delightful images of giant smiley faces and hearts. Though we aren't completely sure, LoCO can only assume that it is the same joy-spreading pilot — Caleb Lesher — whose positive skywriting appeared in April and May 2020 during another difficult period of the pandemic.
Looking at the plane's flight history on Flightradar24 (shared with us by reader Dan Braden), you can see that the pilot made some extremely squiggly movement above McKinleyville, Arcata and Eureka. Though the Outpost did not receive as many pics today as we did of the previous skywriting sessions, we were sent images of a smiley face above Eureka and a heart and smiling person above McKinleyville.
So, whether this was Lesher or a different skywriting hero, thank you for again bringing the sky fun!