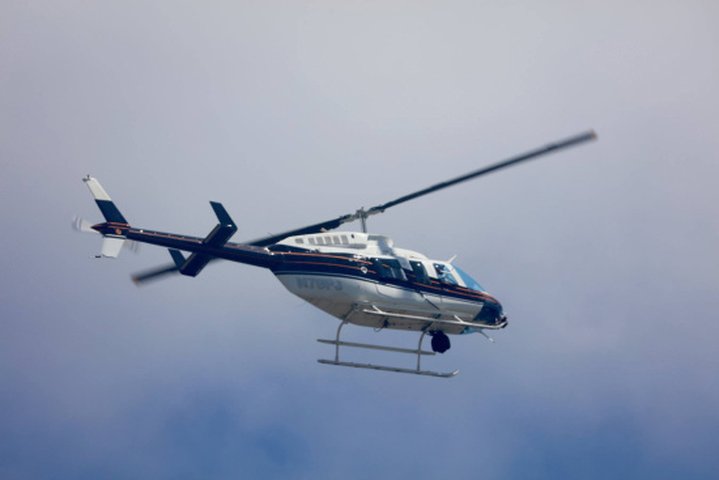 PG&E press release:

Starting Tuesday, April 12, Pacific Gas and Electric Company (PG&E) will begin conducting practice patrol flights in the North Coast, as part of its efforts to reduce the impact of Public Safety Power Shutoff (PSPS) events on customers.

High winds can cause tree branches and debris to contact energized electric lines, damage equipment and cause a wildfire. As a result, we may need to turn off power during severe weather to help prevent wildfires. PG&E does NOT anticipate initiating a PSPS this week.

During an actual PSPS, power cannot be restored until the severe weather passes and the lines are free of tree branches and other debris. Crews will inspect de-energized lines utilizing aircraft, vehicles, and foot patrols to identify and repair damage before restoring power.

"These practice patrols are designed to gather information that helps PG&E understand the amount of time it takes to safely complete the patrol," said Ron Richardson, Vice President of PG&E's North Coast Region. "The pre-patrols improve safety, help us execute the patrol more efficiently and provide key information to determine service restoration timing – all to reduce the impact on our customers during an actual PSPS."

PG&E will be flying different helicopters at different times Monday through Friday, but not necessarily every day, between the hours of 7:00 a.m. and 5:00 p.m. through the month of April.

Helicopters will fly low, roughly 100 feet, along electric distribution lines within Lake, Mendocino, and Humboldt counties. Patrol areas include:

Annapolis, Bridgeville, Carlotta, Clearlake, Clearlake Oaks, Eel River, Elk, Fort Bragg, Fort Seward, Fruitland, Garberville, Gualala, Harris, Hoopa, Low Gap, Maple Creek, Middletown, Mount Konocti, Point Arena, Rio Dell, Willow Creek.

If hazards or damage is identified during the patrols, they will be reported immediately.

Power will NOT be interrupted during patrols

We are continuing to evolve and improve to keep our customers safe and reduce the impacts of PSPS outages. There is no single solution to reducing the risk of wildfires.
That is why we are:


Beginning to underground 10,000 miles of distribution powerlines in and near high fire-threat areas as part of an unprecedented, multiyear effort.

Continuing to upgrade the electric grid by hardening powerlines to reduce wildfire risks.

Installing sectionalizing devices to narrow the scope of PSPS outages so fewer customers are without power.

Piloting new technologies that detect threats to the electric grid and rapidly reduce or shut off power.

Installing microgrids that use generators to keep the electricity on during PSPS outages.

Every wildfire season is different, and the ongoing drought and the conditions will determine the number of times we will need to shut off power, without compromising safety.

PG&E's Safety Action Center offers information for customers on how to prepare for PSPS events and what they can do to keep their family, home and business safe when outages occur.