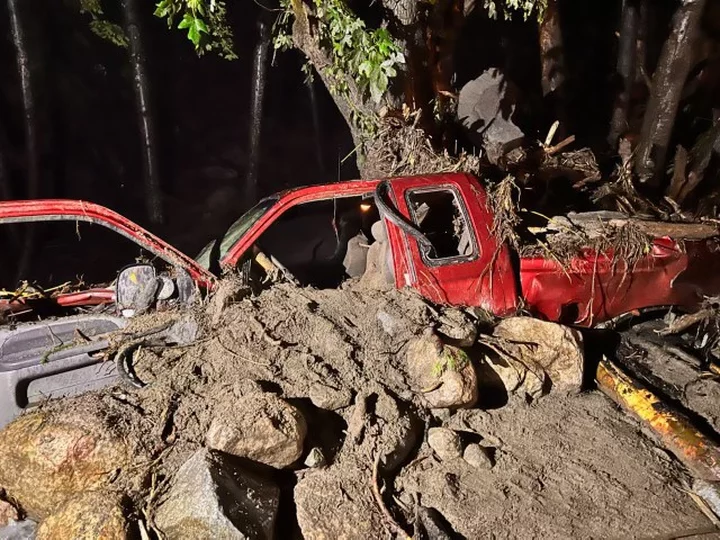 A privately contracted firefighter working in an evacuated area of the McKinney Fire was hospitalized with non-life-threatening injuries last night after a bridge on Humbug Road was washed out by flash floods.

Siskiyou County Sheriff's Office spokesperson Courtney Kreider told the Outpost that the firefighter was driving on the bridge when it gave way.
"He's lucky to be alive," Kreider said.
Whitney Creek in Siskiyou County after yesterday's rainstorm.

The U.S. Forest Service announced this afternoon that the firefighter is out of the hospital and recovering at a nearby hotel.
"Yesterday we got a little too much of a good thing with a torrential downpour, which triggered flash flood alerts from the National Weather Service around Siskiyou County," Klamath National Forest Supervisor Rachel Smith stated this afternoon. "We've experienced some mudflows on and adjacent to the fire, resulting in trees or debris across the road. Last night, a damaged bridge resulted in one of our brave firefighters needing to be transported to Fairchild Medical Center. Luckily, he was treated and released late last night and is safely back in a hotel to rest up."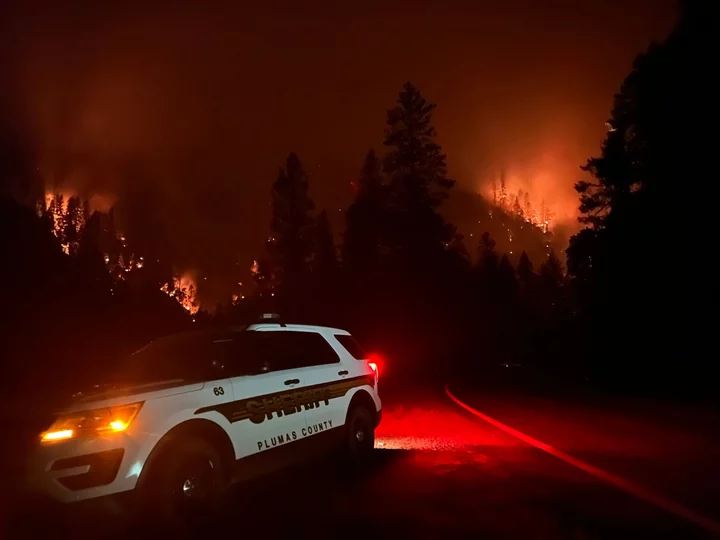 Despite areas of the fire receiving as much as three inches of rain last night, the McKinney Fire reportedly still poses a significant threat to its surrounding communities.
"This continues to be a fire with substantial potential," Smith said. "It is burning in an area that hasn't seen significant recorded fire activity in some time."
As of this morning, the fire was reported to be 57,515 acres in size and 0 percent contained.
"With drier and hotter weather in the forecast, increased fire activity is anticipated over the next few days," the fire's incident management team stated today. "Yesterday's showers kept the fire from gaining significant growth. This allowed firefighters to move to an offensive approach where they can now focus on opportunities to go both direct and indirect on the fire. With the rainfall also comes hazardous debris, such as mud, downed trees, and rockfall; ultimately causing fire personnel to work more cautiously in these areas of the fire."
The death toll for the fire remains at four. Siskiyou County Sheriff Jeremiah LaRue confirmed that all four victims were residents of Siskiyou County.
Kreider said that there is currently no reason to believe that anyone is missing as a result of the recent flash floods.
Highway 96 remains closed in the area.