UPDATE, Feb. 4, 9:10 a.m.:
We reached out to Caltrans for clarification on whether the sanction will block funding for new projects only, of it existing projects will also be ineligible for reimbursement. Public Information Officer Myles Cochrane confirmed that the sanction applies only to new projects, excluding emergency response efforts.
Meanwhile, Deputy County Administrative Officer Sean Quincey sent the following statement via email Thursday evening:
As we feared, the state is taking action due to our failure to file financial reports that in the past have been routine. This is the type of thing we have been worried about and taking action to try and prevent for the last several years. All that time, county staff have been working long hours, going above and beyond, changing processes with little direction, turning in mounds of paperwork for the simplest of transactions, all to try to ensure vendors are paid, employees are paid, and our books are accurate.

If nothing changes, we can expect to see more of this. In fact, the state let us know months ago, in so uncertain terms, that it will take similar action against our Workforce Development program. In November, US Bank put the county on "secured funding" status because of potential financial risk associated with the 19-20 audit not being completed. Our funders and partners need and deserve to have a timely annual audit performed on county funds so they can be assured that we are safeguarding the public's money.
###
Original post: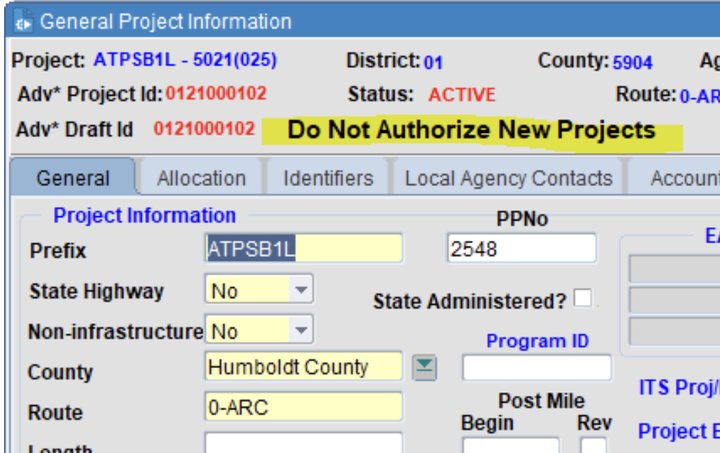 ###
Humboldt County Public Works Director Tom Mattson wrote just one sentence before forwarding a Caltrans email to all five county supervisors this morning:
"This is extremely bad news."
The news was this: Because the county has yet to submit its overdue Single Audit Report for the 2019-20 fiscal year, the state transportation agency on Tuesday placed the county under a "Do Not Authorize" sanction. This means that no new transportation-related projects will be eligible for state and federal reimbursement through the agency until the report gets submitted.
Reached by phone, Mattson said, "I just read that this morning and am still in a state of shock."
It's a big deal, he said, because the county has "many, many projects through different state and federal programs that run through Caltrans."
Mattson said he's not sure yet whether the sanction will freeze funding only for entirely new projects of if existing projects will also be ineligible for reimbursement when they need cost adjustments or move into new phases. He has asked his Public Works staff to compile a list of projects that may be affected.
The Single Audit Report is an annual, organization-wide financial statement that's intended to offer assurance to the federal government that the the county has sufficient internal controls and remains in compliance with program requirements. Historically these reports have been due each March, though this year the deadline for the 2019-20 report was extended to Sept. 30, 2021, because of the COVID pandemic.
That due date was more than four months ago. Asked for information about the overdue report and today's notification from Caltrans, Humboldt County Auditor-Controller Karen Paz Dominguez responded via email, saying, "Great progress has been made on the 19/20 Single Audit as County departments have been providing requested information to our external auditors."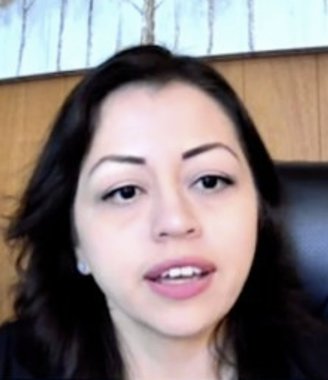 The outside accounting firm of CliftonLarsonAllen (CLA) has been tasked with completing the 2019-20 Single Audit Report, but in September the firm disengaged from the process citing "difficulties" including the county's failure to submit necessary account balances and unsuccessful attempts to get responses from the Auditor-Controller's Office. The firm was scheduled to resume work on the audit report this month.

Paz Dominguez said in her email that because her office functions as a central service department within a decentralized organization, "we don't always have the information our external auditors request."
An accountant/auditor in her office has been assigned to work on the 2019-20 audits full time and is serving as a liaison between CLA and county departments, Paz Dominguez said. The external auditors are scheduled to do two weeks of "fieldwork" with the county starting Monday, interviewing staff and examining documents to verify transactions.
"We are prepared to welcome them and grant them unlimited access to all of the information accessible to the A-C Office," Paz Dominguez wrote. "It is also our expectation that all County departments will welcome them similarly as we all have a significant interest in getting this important task done."
CLA has told the county that it should be able to issue the Single Audit Report by March 31, assuming the fieldwork doesn't extend past Feb. 18, Paz Dominguez said.
Mattson this afternoon said he and his staff were still reviewing all Caltrans-funded projects to determine which ones may be negatively affected.
"All I can say at this point is that we hope that the March 31 deadline can be met as that will minimize the effect," Mattson wrote in an email.
One major concern: the Humboldt Bay Trail Project, for which the county must request new funding before June 22 in order to start construction, according to Mattson.
Delayed fiscal reporting has become a chronic issue for the county, one that contributed to the Board of Supervisors passing a vote of "no confidence" in Paz Dominguez late last year. In December, the State Controller's Office launched an investigation into the county's financial practices and reporting. The inquiry was prompted by the county's failure to file its Financial Transactions Report for the 2019-20 fiscal year.
County officials, including Paz Dominguez, say the State Controller's Office's report should be issued any day now.
###
PREVIOUSLY: