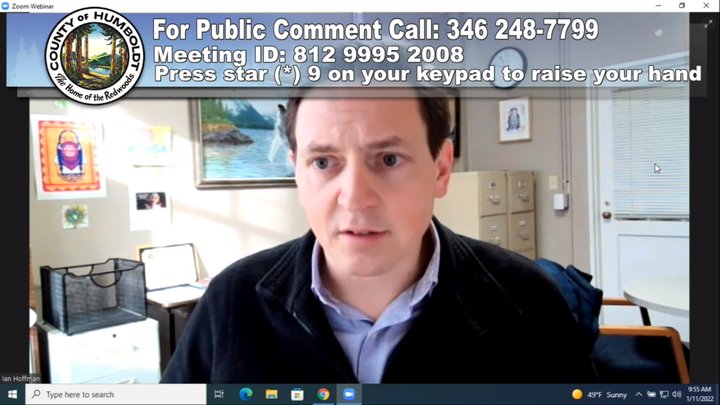 At the end of his presentation to the Board of Supervisors this morning, Dr. Ian Hoffman — who has served as Humboldt County's health officer since December 2020 — said that he will be resigning from that position to return to clinical work.
Hoffman said that he had notified the board of his decision in a letter to board members last night.
"It's a very difficult decision that I've had to come to over course of the last month or so," Hoffman said. "This job has offered tremendous satisfaction, working with each and every one of you and all the folks here at public health and DHHS. It's an unbelievable group of people."
Hoffman took over the position from Dr. Teresa Frankovich, who took what was then a part-time job just a month and a half before the beginning of the pandemic.
Hoffman did not mention when his resignation will become effective, nor exactly what other job he has accepted, but said that he hoped to continue to offer his services to the department.
"I took another position that will allow me to be with my family more, and I'm hopeful that I can continue to do work in public health as well as going back to a clinical role," he said.