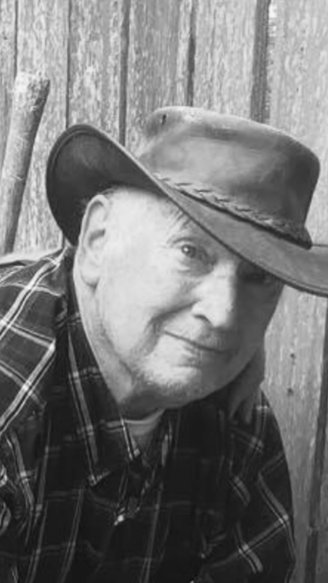 Aino Frederick Steinberg Jr., passed away on December 14, 2021, after a few months of battling heart complications. He was born in Eureka on October 20, 1942, to Eino and Margaret Steinberg. The family has recently discovered that "Stenbergin" was the original family name, but was changed due to pronunciation difficulties when Aino's grandparents immigrated to the United States from Finland. The family has also discovered that his first name was supposed to be spelled like his father's, but was changed due to a recording error made by the hospital. The kick, which produced a famous Aino laugh when he found out, is that "Aino" is the female version of "Eino" in Finnish (we're sorry Dad, but the family gets a kick out of it, too). Aino was raised on the family homestead in Freshwater that was built by his grandparents, Oskar and Katriinan Steinberg. On this homestead is where he met his lifelong friend, Jerry Guess. He had three siblings; Katie, Richard and Anna.
Aino attended Garfield Elementary, Eureka Junior High and Eureka High, graduating as a member of the 1961 class. In his early adolescence, he spent time working on various dairy ranches within Humboldt County. After graduating high school, he worked at U.S Plywood. This was before the Samoa Bridge was built, so he'd travel to and fro using the ferry. He later transitioned into working as a diesel apprentice mechanic at Baywood, where he stayed from 1964 to 1971. Once his apprenticeship was over, he worked for Mack dealership from 1971 to 1978 as a journeyman mechanic. In 1978, he was presented with an opportunity to work for Bettendorf Trucking as a heavy-duty diesel mechanic, which he accepted and loved for 30 years, retiring in 2008. Aino was an exceedingly well-known, hard-working mechanic in Humboldt County in his era. His vast knowledge of truck transmissions and rear-ends deemed him trustworthy to get the job done right; the Mr. Fix-It for many.
Aino had a love for motorcycle riding that began in his late teens. He was a member of the self-proclaimed "gulchies," which included friends Larry Castle, Howard Castle, Stu Mair, Robin Foley, Don Cole, Richard Dale, Rich Matteoli, Geoff Neely, the late Jerry Becker, Gary West, Randy Imperiale, John Wilkinson, Roy Slate, Pete Hill, Gary Cooper, Vince Freemantle, and many others. The group would spend many Saturday's after Friday night's at the bar ripping and riding at Weasel Gulch in Freshwater. In his early- to mid-20s, Aino was a member of the Farwest Motorcycle Club. He competed and placed in numerous enduro races.
Aino married his wife of 54 years, Glenna Holladay, on December 21, 1964, which marked the very beginning of the "Thousand Year Flood." that struck Northern California. On their way to their honeymoon destination, Aino and Glenna were stopped by the flood past Rio Dell and were forced to turn around and spend their honeymoon in Rio Dell; a cherished part of the family's history. The couple went on to have two kids, Kelly and Michael. When Aino wasn't working, his time was spent with his family. The four of them embarked on many family adventures; Sunday drives, camping and trips to Yellowstone and Disneyland. After years of camping at Matthew's Creek along the Salmon River (the family's favorite spot), Aino and Glenna bought property in Burnt Ranch, where they later built a second home, which they shared with their family and friends.
Aino will be remembered as a beloved family man and a distinguished heavy-duty diesel mechanic. Like a true Finn, he was thoughtful, stubborn and reserved in conversation; however, when he did speak, he meant every word. He had a big and giving heart for all things living. He was referred to as a comedian within the family, often concluding a "goodbye" with a "don't poke any beans up your nose." A coy smile or contagious laugh would always follow suit. As fellow comedians, Dad, we would like those reading to know that you'll also be remembered for your loud sneezes and threats to never touch your nose, or your feet. We love and miss you, Daddy and Papa.
He is survived by his daughter Kelly and son-in-law Kenny Brown, son Michael and girlfriend Diana Rocha, "favorite granddaughter" Taylor Brown, grandson Wyatt Steinberg, sister Katie, brother-in-law Jim Scarborough and family, sister Annie, brother-in-law Tom Brazil and family, brother-in-law Steve Glotch and canine sidekick and good boy, Bonzi. He is preceded in death by his wife Glenna, parents Eino and Margaret Steinberg, mother and father-in-law Ruth and David Glotch, grandson Dalton Steinberg, brother Richard Steinberg, lifelong friend Richard Keller and family pets Babsy, Lady Bug, Max and Maddy.
In lieu of flowers, donations can be made to your favorite charity. A few of Aino's favorites were the Sequoia Humane Society, the Wounded Warriors Project and the Veterans of Foreign Wars. The family will be holding a Celebration of Life for Aino in the spring of 2022, at the Peace Officers Hall in Freshwater.
###
The obituary above was submitted on behalf of Aino Steinberg's loved ones. The Lost Coast Outpost runs obituaries of Humboldt County residents at no charge. See guidelines here.