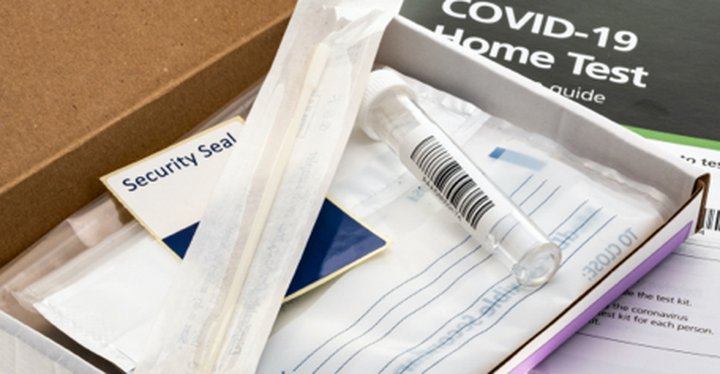 ###
As of Tuesday morning, every household in the U.S. of A. can order a set of four rapid antigen COVID-19 tests for free. We'll skip right to the "how" part: Just click this link and fill out your info. If that link goes down, try this one.
Orders are expected to start shipping later this month. The free-test program comes from the Biden-Harris administration in the midst of the pandemic's largest surge in cases and hospitalizations to date.
The administration estimates that it will cost $4 billion to purchase and distribute the 500 million tests included in this program.
"And we're not saying we're stopping there," a senior administration official said during a press briefing last week. "And we're going to keep — keep moving forward to expand testing so that Americans have it both now and moving into the future."
As the omicron variant drives the latest dramatic surge, demand for at-home tests has also skyrocketed, making them hard to find in many stores.
While the omicron variant has proved to be highly contagious — able to infect vaccinated and unvaccinated people alike — local data shows that Humboldt County residents who are unvaccinated are 11 times more likely to be hospitalized or die after contracting COVID-19.
As of Monday, slightly less than 70 percent of Humboldt County residents have received at least one dose of vaccine with about 63.6 percent fully vaccinated. Vaccination rates among Latinos, Blacks and Native American or Alaska Native residents lag behind those figures, according to data compiled by the L.A. Times.
Vaccines and booster shots are available at many local pharmacies. Click here for more info.