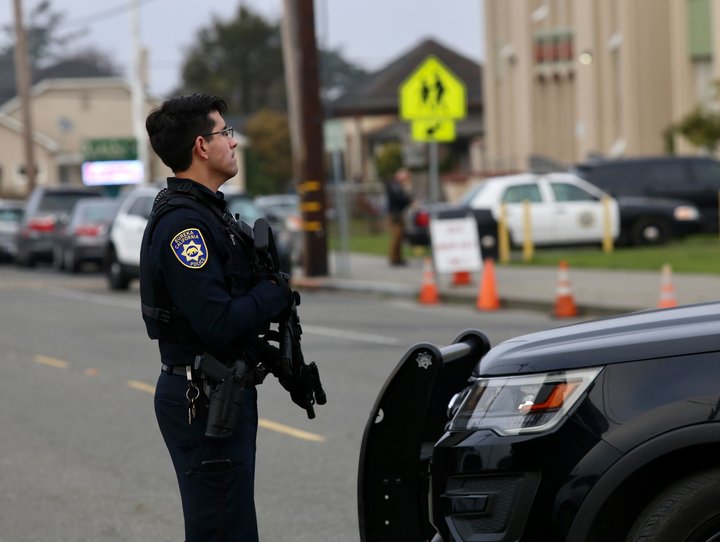 UPDATE, 4:50 p.m.: Press release from the Eureka Police Department:
On January 25, 2022, at about 3:25 p.m., the Eureka Police Department was notified that Eureka High School was placed on lockdown after receiving the report of a firearm brandished in a locker room. Officers responded and set up a perimeter and began investigating.

At about 3:55 p.m., officers located and detained the involved students. During the course of the investigation, officers located a BB gun and confirmed that it was what was brandished during the incident. No injuries were reported.

At about 4:30 p.m., the lockdown was lifted and students were released. The Eureka Police Department is working closely with Eureka High School to further investigate the incident.
###
UPDATE: 4:40 p.m.: "Eureka Police has located a BB gun and involved students," says EPD Facebook. "There is no further threat and the lockdown has been lifted. Students should be released from their classrooms shortly."
###
UPDATE, 4:30 p.m.: Sgt. LaFrance just announced to waiting parents that the lockdown is over and kids should be coming out now.
###
UPDATE, 4:20 p.m.: A few more photos from the scene, taken in the last couple of minutes. The crowd on onlookers has grown, says Goff, but the emergency seems to be over.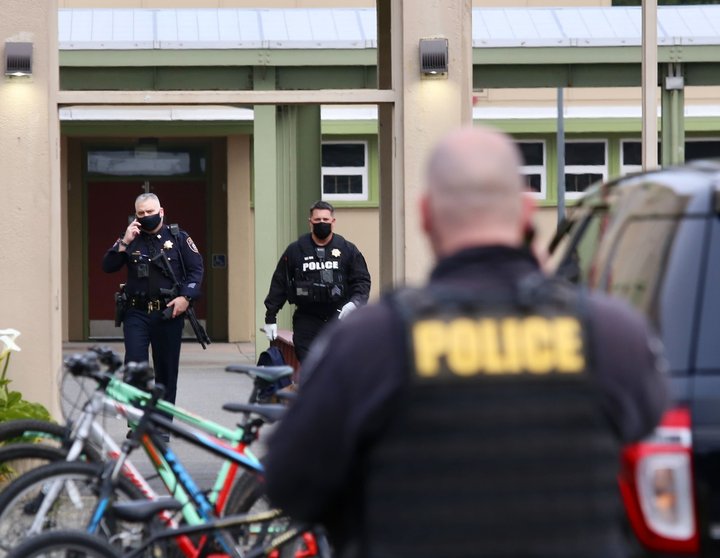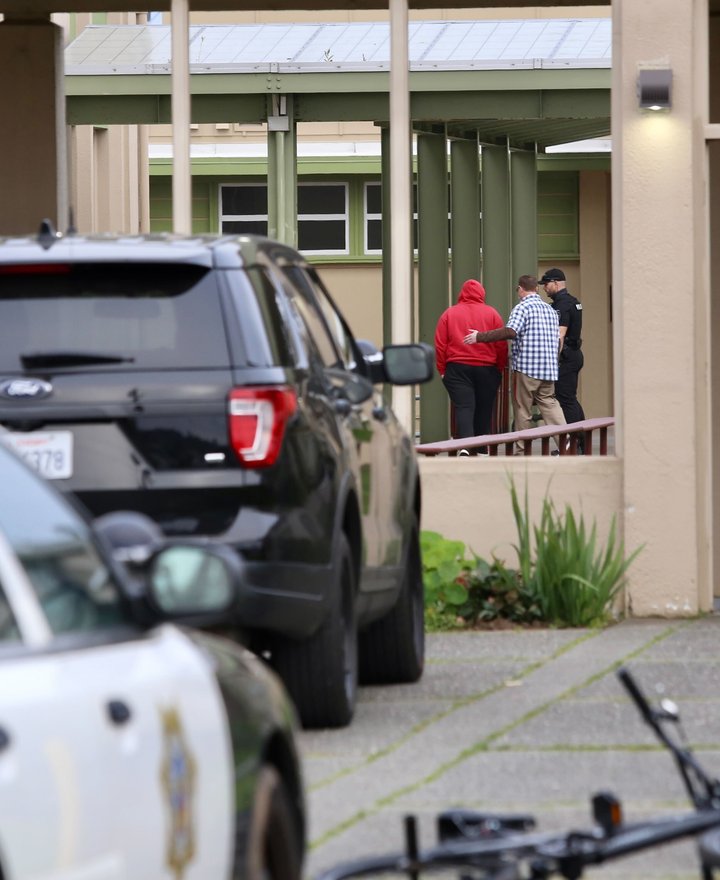 ###
UPDATE, 4:10 p.m.: "It is believed that the students involved in the incident have been detained. Police are continuing to investigate out of extreme caution," says EPD Facebook.
###
UPDATE, 4:05 p.m.: EPD Sgt. Leonard LaFrance tells the Outpost's Andrew Goff that police are wrapping up and hope to be out of there soon — a good sign.
###
Eureka High School went on lockdown just before school let out this afternoon, and police have shown up in droves.
Brittany Powell, police spokesperson, tells the Outpost that their agency is still trying to figure out exactly what it going on, but that the lockdown was prompted by a report of a possible firearm on campus.
J Street is currently closed near the school, according to the Outpost's Andrew Goff, who is at the scene. North Coast News, which was livestreaming from the scene a few moments ago, reported that police activity seemed to be focused on the gymnasium.
The EPD Facebook page says that it will post updates here as it receives more information. And we'll update as we know more.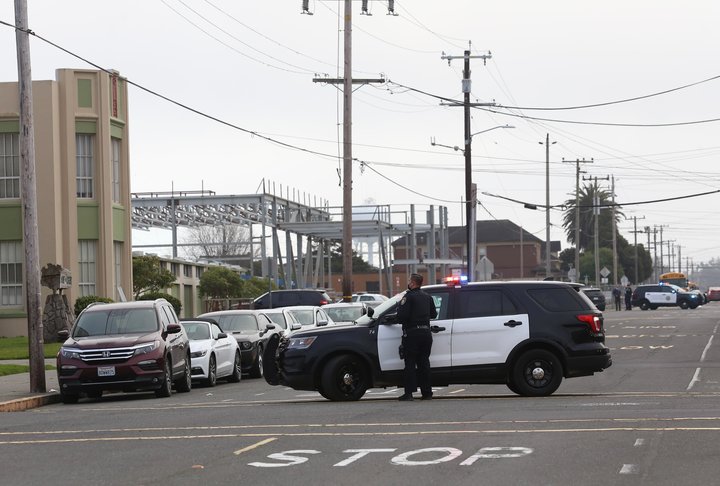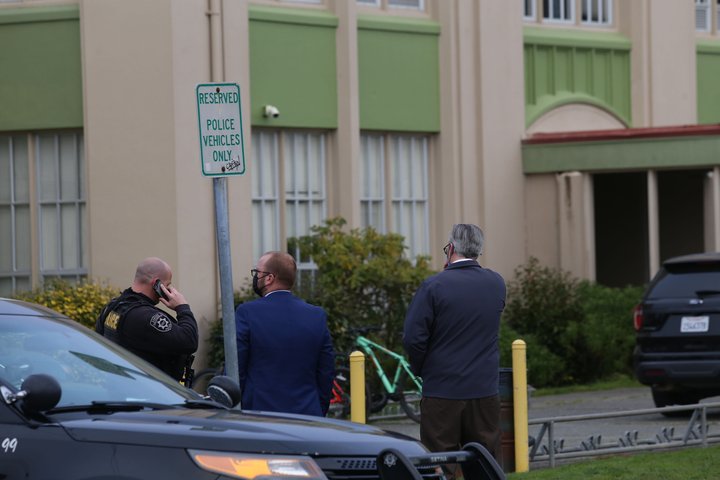 North Coast News livestream: