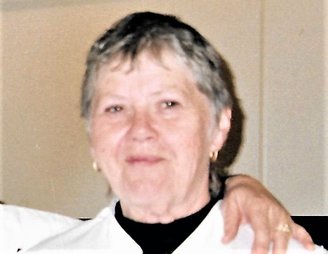 Andrea Ellison passed away unexpectedly in Eureka from a heart condition at age 80 on January 17, 2022. She made her home in Eureka with her husband of 40 years, Kevin Ellison.

She was born in Fortuna on September 8, 1941 to Norman Carl and Mary Elizabeth (House) Grunert and was raised and educated there. On September 28, 1989, she married the love of her life, Kevin Ellison.
Andrea began her working life in her father's business in Fortuna. As the years went by, she discovered she had two true callings — as a certified caregiver and a legendary country cook. Over the years she nursed, cared and cooked for several dozen senior and disabled clients with patience, love, experience, laughter and an ethical dedication to the families she served.
She loved to cook and was at her very best when presented with local ingredients; wild duck, mushrooms, Dungeness crab, clams, wild salmon and other fresh local foods. Andrea was a forager, fisherman, hunter and adventurer. She and Kevin kept a bountiful garden and orchard in their small yard. She wrote a monthly column for the Humboldt Beacon as the "Backwoods Gourmet" telling hilarious stories of cooking in the wild. She worked for several catering companies but was happiest when she could feed friends or family.
She will miss and be missed by her pets and was an animal lover: dogs, cats, horses, wolves, racoons, birds and other creatures. You could always find her with a dog on her lap in her recliner, telling stories. She was known for her gift as a storyteller and was intelligent, witty, clever and always ready with a quick comeback. She was strong both physically and emotionally and overcame a myriad of health problems over her lifetime.
Over the last 10 years, her husband Kevin became her full-time caregiver, providing medical assistance, love and support for her daily. Her family will always be grateful for his devotion. She cast a big shadow and will leave a large hole in the lives of those who knew and loved her.
She is survived by her husband Kevin Ellison of Eureka, her son Joe Farnsworth (Amy) of Fortuna, CA, her grandchildren Cassandra Nichols (Brendan) of Poway, CA, Garrett Farnsworth and Taylor Rose Farnsworth, both of Lewiston, ID. Andrea had one great-grandchild, Kieran Joseph Nichols of Poway, CA. She is also survived by her sister Kathy Major of Ferndale, CA, brother Frank Grunert of Ruth, CA, sister Nikki Grunert of Dallas, TX and her step-sister Amanda (Baer) James along with several nieces and nephews including Michel D'Arcy (Kieu) of Westminster, CA and Andria D'Arcy of West Hartford, CT. She was preceded in death by her parents Norman and Mary Grunert and beloved grandparents Frank and Vivian Grunert.
The family would like to thank Dr. Allen Mathew, Dr. Andrew Hooper, Dr. Michael Palmer, Tuesday Lavoie and Andrea's special caring friend of four years, Julie Williamson.
No memorial services are planned at this time. There will be an outdoor celebration of Andrea's life, complete with bonfire, planned for Summer 2022.
###
The obituary above was submitted on behalf of Andrea Ellison's loved ones. The Lost Coast Outpost runs obituaries of Humboldt County residents at no charge. See guidelines here.