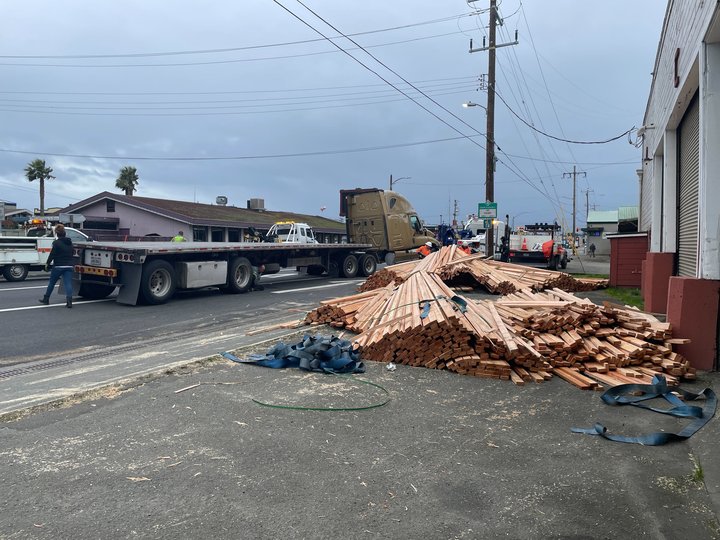 UPDATE, 9:10 a.m.: Looks like the rig has been righted, but the load of lumber is still on the ground, if mostly pushed to the side.
###
Don't drive here this morning!
Eureka Police Department spokesperson Brittany Powell confirms that a big rig has overturned at this intersection that sees frequent big rig overturning. Southbound traffic is currently being diverted onto Waterfront Drive, and it's a big mess.