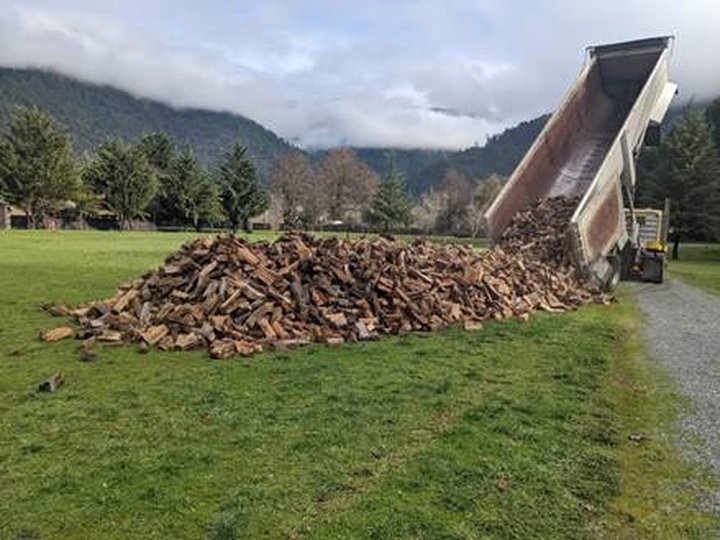 PG&E press release:
As always, the safety of our customers, crews and communities we serve is our most important responsibility. We are working to restore power to the remaining 1,500 customers in Humboldt and Trinity counties who were impacted by last week's destructive winter storm. Most of the customers are in Willow Creek and Burnt Ranch. We are restoring power to customers every single day and will continue to do so. Right now the very latest estimated time of restoration is for January 11. We expect all customers impacted by this storm to have power by midnight next Tuesday.

We understand most of these customers have been without power for more than 10 days and we have been working with city, county and nonprofit partners to support the community needs. We deployed temporary generation to several critical locations including hospitals, warming centers and substations to support customers while we continue repairing the grid. We distributed portable generators to the Hawkins Bar Volunteer Fire Department to give to residents in need.

We are also partnering with local public safety, such as the Sheriff's office and Fire Departments, to support distribution of at least 13 dump truck loads of firewood to those without power:

Partnering with The Willow Creek Volunteer Fire Department, PG&E has delivered two loads of firewood to the Willow Creek Community Services yard. To arrange for pick-up, starting today, please call the Willow Creek Volunteer Fire Department at 530-629-2229. The wood will be prioritized to residents without power, as these are our community members most in need of wood. We will continue the delivery of firewood over the next couple of days, depending on the interest.

In addition, we have distributed, and will continue to distribute firewood to the Yurok and Hoopa Fire Departments for their tribal community and to the Hawkins Bar Volunteer Fire Department to distribute as their community members need.

PG&E is also supporting our customers with food replacements through Food for People and the Tri-County Independent Living Center, who offer support to customers with disabilities, independent living needs, and older adults. Both serve Humboldt County.

We have also partnered with 211, a statewide, 24/7 resource designed to connect Californians with shelter for electricity dependent, vulnerable households without power and heat, portable backup power, food replacements or home-delivered meals, in-language assistance, transportation, bill assistance programs and more. Visit 211.org or call 211 for more information.

RESTORATION

PG&E crews, along with mutual aid and contract crews are making every effort and using every tool at our disposal to make repairs the snow and trees have caused and turn the pore back on.

The heavy snowpack and the large number of trees that have fallen on power lines and electrical equipment caused thousands of customers to lose power along the North Coast. Approximately 10,000 in Humboldt, Trinity and Mendocino counties at the peak of the impacts.

For example, out of the thousands of pieces of equipment we have assessed, we have identified approximately 900 locations where repairs are needed in the three counties. For example, we have and will continue to replace almost 200 power poles.

Due to 10-12 feet of snow in some areas, we have to use snowcats or all-terrain vehicles and helicopters to reach damaged equipment. In the most rural areas, we are reaching equipment by snowshoeing.

The last time Northern California had storms of this magnitude was back in 2016, our last relatively wet water year in recent years. Snowfall totals associated with this storm have in some cases broken snow accumulation records for the month of December.