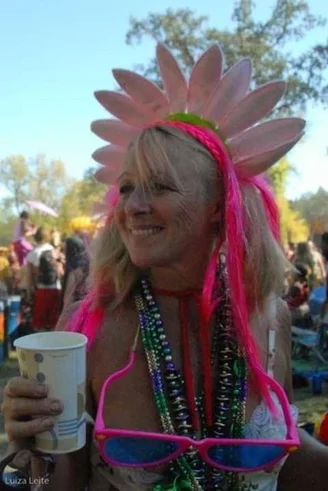 Our beloved Mary Frances Cooper Frost passed away on July 6, 2022, at her home in McKinleyville. Mary was a life-long resident of Humboldt County, born in Eureka to Bronte and Clara Cooper. She was the middle sibling of five. Her dad worked in timber and her mom was a teacher. Mary attended Arcata High School, graduating class of 1973.

Mary did so many different kinds of work over the course of her life that only Mary knew all that she had done! A profound mix of professional jobs that included Montessori school teacher and dental hygenist. She took great pride in volunteering for numerous organizations in her community.
Mary was a wonderful and loving mother to her children, Clint and Jordan. Mary did the best she could to provide as a single mom. Their needs, wants and dreams always came first. She celebrated their athleticism and playful spirits. She always made sure they went out camping, swimming, hiking and getting together with friends and family often.
Mary is described by her friends as a solar-powered, living-dancing-hula hooping spirit leaving behind sparkling glitter of kindness everywhere she went. She was put together with the best top hats, spunky skirts, painted toenails and a camera to match. Mary didn't fit in a box and nor would she ever want to. Mary didn't choose her people; people chose her. And to those people, she came bearing sentimental gifts, each token and trinket shared with happiness for them to cherish as she cherished those she loved. From her blackberry jams to Halloween popcorn balls, she always had treats for everyone. Mary was always on her bicycle wheeling towards the next best gig, picking up trash and aluminum cans in her path. You could find her late night hooping under the stars at both festivals and small intimate social gatherings. She was the life and light of the party. She brought the party. Her little red house was an adored and adorned home. It was her solace. The smells of baking lingering with the laughter of her granddaughter and friends. The sounds of Lukas Nelson and Promise of the Real rang her bunny ears and shook her bunny tail. Mary had some very special, treasured life-long friends; she knows you will recognize without name those whom she held dear. She resides now in peace and comfort with her mother, for whom she cared and tended to until the end, and with her youngest son, who flew from this earth too soon.
Our beloved Mary, Humboldt Pie, Grandma Mary, Aunt Mary, Mama Mary, our friend, our neighbor, our house cleaner, our baker, our manicurist, our gardener, and our very own hometown legacy. Safe travels on your next big adventure.
Mary is preceded in death by her brother Harlan Cooper (Ranae), father Bronte L. Cooper, mother Clara Cooper and her son Jordan Frost (Bre).
She is survived by her son Clint Frost (Tarin), grandchildren Hailie and Eli Frost and Savannah Beeman. Step children Crystal and Jason Frost. Her sisters Linda Gaston and Beverly Kirk and brother Bronte A. Cooper. Nieces Marcy, Libby, Sara and Sammi and nephews, Todd, Mason, Sean, Patrick and Christopher. And of course countless extended family, friends and neighbors that she would have been lost without.
A Celebration of Life is planned for Saturday, July 16, 2022, from 11 a.m. to 1 p.m. at Azalea Hall, 1620 Pickett Rd. McKinleyville.
###
The obituary above was submitted by Mary Frost's loved ones. The Lost Coast Outpost runs obituaries of Humboldt County residents at no charge. See guidelines here. Email news@lostcoastoutpost.com.