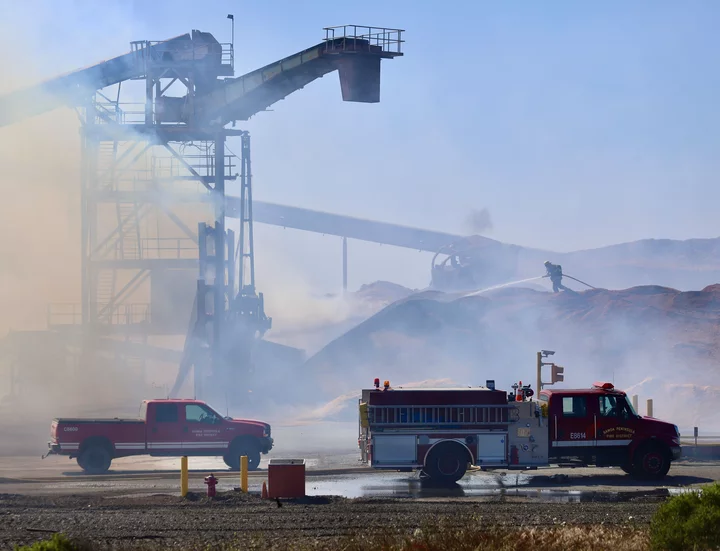 UPDATE, 4:54 p.m.: Firefighters are using dozers to smother the fire, in addition to pouring water on it wherever they can. The large plume of smoke has dissipated.
Traffic along New Navy Base doesn't seem to be impacted, but you know the drill — best to give that area a wide berth, if possible.
###
A mound of biomass caught fire at the old DG Fairhaven Power Plant on New Navy Base Road this afternoon, sending up a huge plume of smoke.
Numerous fire agencies are en route to the scene. Some firefighters have already arrived, and are attempting to knock back the flames. They've got dozers in action, and according to scanner traffic they're attempting to tie into a nearby hydrant.
In the video below, you can see fire crews wetting down a tank, presumably to prevent whatever's in the tank from combusting.
There's some wind up on the peninsula. The Outpost's Andrew Goff is at the scene. We'll update when we know more.