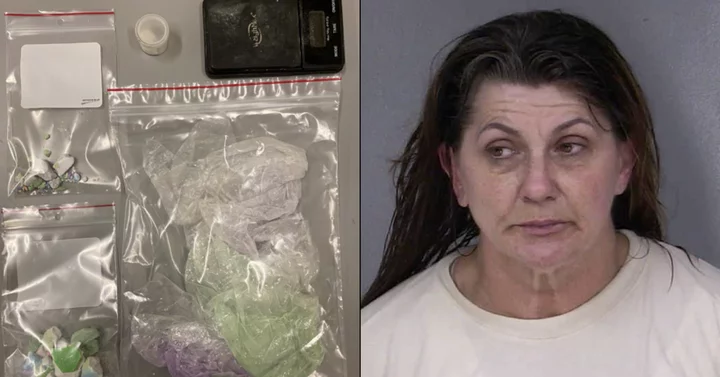 Humboldt County Drug Task Force press release:
On July 18th , 2022, the Humboldt County Drug Task Force (HCDTF) served a search warrant on a residence on Cannibal Island Rd. in Loleta for suspected fentanyl sales. The HCDTF had been investigating the resident, Brandi Manjarrez (55 years old), for several weeks for transportation and sales of fentanyl.

Manjarrez was the only person located inside her residence and she was detained without incident. Agents conducted a search of the home and located approx. 2.5 ounces of fentanyl, a digital scale, and packaging materials. Manjarrez was advised that she was under arrest for possession of fentanyl for sale. Prior to jail transport agents advised Manjarrez several times that if she had fentanyl hidden on her person, she would need to tell them so she does not add the charge of bringing controlled substances into a jail. Manjarrez denied having drugs hidden on her person multiple times.

Manjarrez was transported and booked at the Humboldt County Jail for the following charges:

11351 H&S Possession of fentanyl for sale

During booking at the jail correctional officers located approx. ¼ ounce of fentanyl hidden inside Manjarrez clothing. HCDTF Agents added the following felony charge to Manjarrez:

4573 PC Bringing a controlled substance into the jail

Anyone with information related to this investigation or other narcotics related crimes are encouraged to call the Humboldt County Drug Task Force at 707-267-9976.