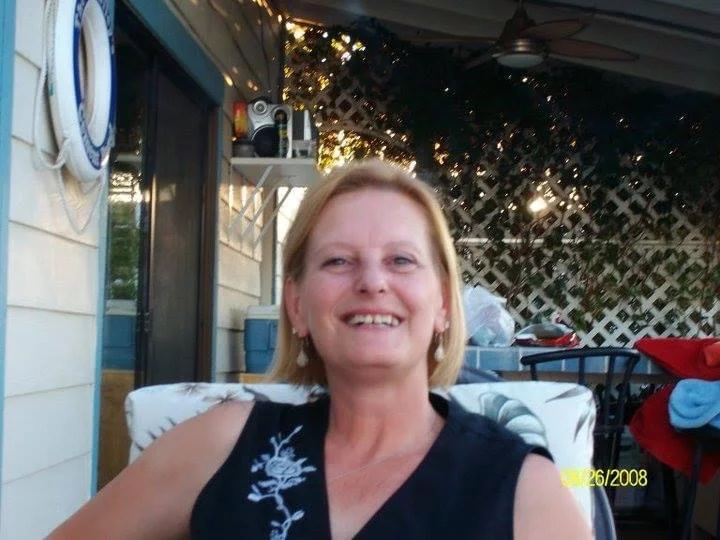 Lillian Marie Belloni, age 64, passed away in Yuba City, California on Jun 5, 2022. Lillian was born to Morton and Leatrice Taber on December 16, 1957. She was the 4th of the 5 Taber kids who all grew up in McKinleyville. Lillian grew up surrounded by her siblings, her mom and her grandmother as well as her cousins, the Wheeler Boys. She loved all of them and always had a smile on her face when she would talk with or about them. She recalled how tough times were, but because of her family and friends she had many fond memories. Lillian graduated from McKinleyville High School in 1975.
Lillian married Bruce Belloni in 1977 and had two children, Bradley and Amanda. They eventually divorced, but remained dedicated to their children.
She loved living in Humboldt County, but she couldn't resist moving to Redding to be closer to family and to start a new chapter in her life. She was always grateful and appreciative to her sister Linda for helping her when she moved to Redding. She met many great people in Redding and became a real estate agent. But once she had grandchildren, the pull to Yuba City was too much to resist. So, in 2016 she moved in with her daughter, son-in-law and two grandchildren. She loved being their Grammy! She was determined to be at their softball, basketball and football games. Lillian got to retire while living with her grandchildren. During retirement she dedicated herself to helping them with schoolwork, cheering for them at sporting events and even providing them with transportation when their parents couldn't.
Lillian was preceded in death by her mother, Leatrice Taber, her grandmother, Bessie Dykes, and aunts, uncles, a brother-in-law, sister-in-law, and cousins.
She is survived by her son, Bradley Belloni, her daughter and son-in-law Amanda and Will Bowman, her grandchildren Jessica Bowman and Emmit Bowman, her sister Linda Davis, brothers Tom, John and Don Taber, numerous cousins, nieces, nephews and friends.
Lillian was a bright spirit who would do anything for anyone and she would sacrifice her own needs if she believed others would benefit.
There are graveside services for Lillian on Friday, July 29 at 11 a.m. at Ocean View Cemetery in Eureka. The family has also scheduled a wake/celebration for Lillian at the VFW Hall on 9th and H street in Eureka at 5 p.m. with a cash-only bar. Please feel free to bring a dish to share if you would like. The family would like to encourage anyone who has pictures of Lillian to bring them to share with her family and friends.
###
The obituary above was submitted by Lillian Belloni's loved ones. The Lost Coast Outpost runs obituaries of Humboldt County residents at no charge. See guidelines here. Email news@lostcoastoutpost.com.