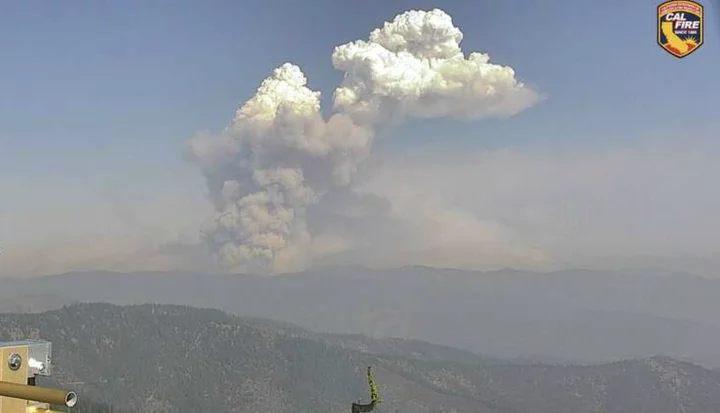 Windy conditions caused a wildfire in Siskiyou County to grow into a monster overnight, burning an estimated 18,000 acres in less than a day. (UPDATE: The Forest Service now estimates the fire is closer to 40,000 acres.)

The McKinney Fire is centered about 12 miles northwest of Yreka in the Klamath National Forest and has already burned numerous homes while forcing several communities to evacuate.
Earlier today, Forest Service officials said the blaze had "grown significantly and was active all night … A very dynamic day is expected with predicted weather expected to be problematic."
Caltrans notes that Highway 96 is currently closed from the SR-263 junction to Scott River Road with no estimated time of reopening, as shown on the map below.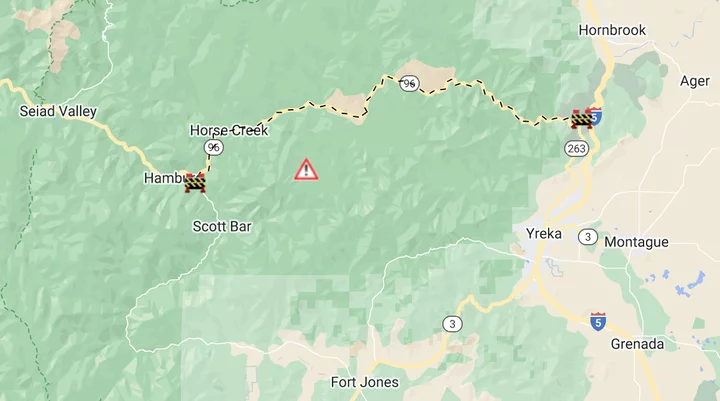 More startling imagery related to the McKinney Fire below:
Remarkable satellite imagery this AM in NorCal/OR. #McKinneyFire exploded last night, generating massive pyrocumulonimbus cloud ~50,000 ft tall (!!). You can see smoke at two different heights: most in troposphere, but some (possibly) injected into stratosphere (!). #CAwx #CAfire pic.twitter.com/Ri7IKcsnk8

— Daniel Swain (@Weather_West) July 30, 2022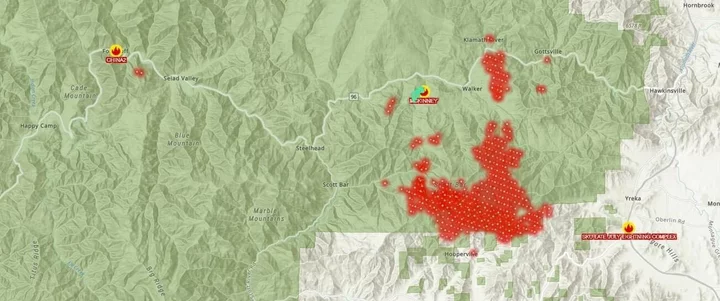 Heat map shared by the Orleans Volunteer Fire Department
Smoke timelapse courtesy PG&E