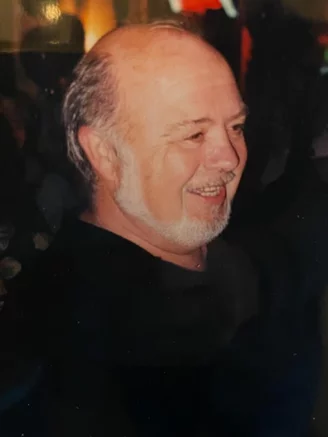 William Meyer Christensen, affectionately known as BC, passed away June 30, 2022 at the age of 80. The world has lost a wonderful husband, father, brother and grandfather. Not to mention the best bartender and friend ever.
"Billy" was born December 12, 1941 in Bandon, Oregon, to Walt and Lena Christensen. The family moved to Eureka in the early 1950s and Billy later graduated from Eureka High School in 1960.
At 21, Billy started his bartending career at his family bar, The Snug, located in Old Town Eureka, and eventually moved to the Vista Del Mar on Humboldt Bay.
On July 9, 1986, Billy purchased the bar Fat Albert's, and, after much convincing, named the bar B.C.'s.
It takes a special kind of person to own and work in a bar for 60 years and he certainly was that. He shared all the crazy stories but kept the secrets to himself.
Billy enjoyed deer and duck hunting, but loved ocean fishing and crabbing. "The ship of fools," as he called the gang, went down to the cape for bottom fish and out front for salmon and crab as often as the ocean would allow.
Billy is preceded in death by his parents Walt and Lena, his daughter Dina, and brother-in-law Phil Kable.
He is survived by his wife of 35 years, Kris, his sons Troy (Randy), Chet (Penny), Jackie (Amy), Justin (Sara), his three sisters, Colleen (David), Tina and Linda (Bill). Billy also leaves behind 10 grandchildren, five great grandchildren, numerous nieces, nephews and cousins.
Because Billy wanted his celebration to be at the old B.C.'s you must be 21 years or older to attend. Thank you for understanding.
The celebration of life will be at the now 707 club, located at 1st and C street in Eureka, Saturday July 30 from noon to 3.
###
The obituary above was submitted by Billy's loved ones. The Lost Coast Outpost runs obituaries of Humboldt County residents at no charge. See guidelines here. Email news@lostcoastoutpost.com.