UPDATE, 7:15 p.m.: Powell checks back in to share that the house in question has been cleared and contained no suspects or victims. The shelter in place advisory has been lifted. Law enforcement is opening up E Street while they continue their investigation.
# # #
UPDATE, 6:39 p.m.: EPD PIO Brittany Powell tells the Outpost that law enforcement is investigating a possible home invasion robbery.
# # #
UPDATE, 6:05 p.m.: The Eureka Police Department is asking the public to avoid the area.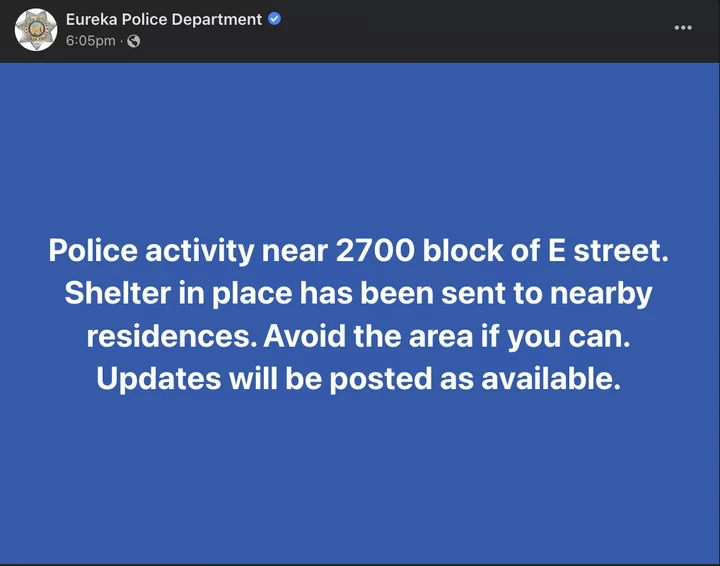 # # #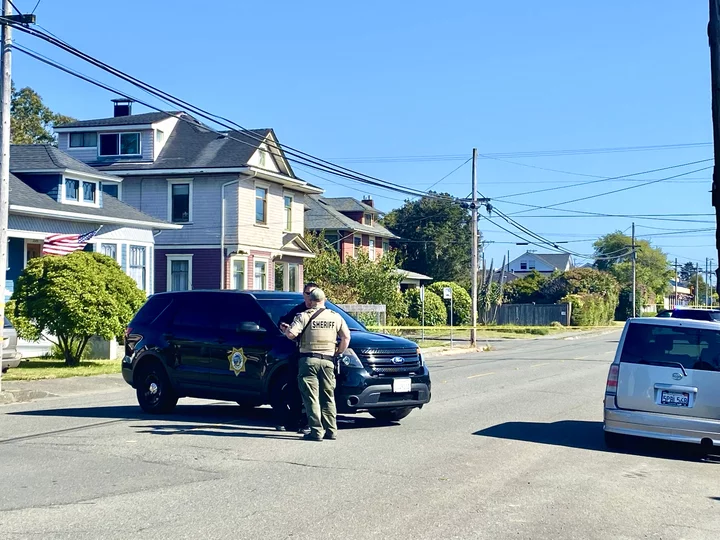 Original Post: Multiple units from both the Eureka Police Department and the Humboldt County Sheriff's Office have converged on a residence located at the intersection of E and Dollison streets in Eureka. E Street is currently blocked off between Long and Henderson streets.
An HCSO deputy at the scene tells the Outpost's Isabella Vanderheiden that they've been broadcasting commands for the last half hour to the house which they believe may contain hostages. HCSO's Bearcat, SWAT Team members and an EPD K9 unit have arrived on scene.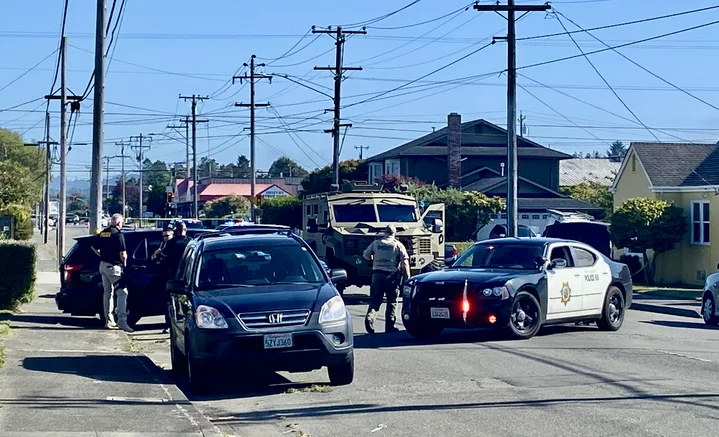 Scanner traffic monitor "todd" gave this account of what he heard around 4:45 p.m. this afternoon.

Eureka Unknown Circumstances: EPD is in the area of E and Dollison after an individual called 911 reporting that they had escaped a situation at a nearby residence and several other victims and suspects may still be at scene. Details are unclear. EPD and HCSO are on scene with a house surrounded and are giving commands. Off duty EPD officers are being recalled to cover the city while officers are dealing with this situation. E Street is closed between Henderson and Long
A resident of the area writes in to the Outpost to report that law enforcement asked her to stay in her home for the time being.
We will update when we know more.
[Note: This post's headline was modified when it was learned that the situation was not as serious as first reported.]