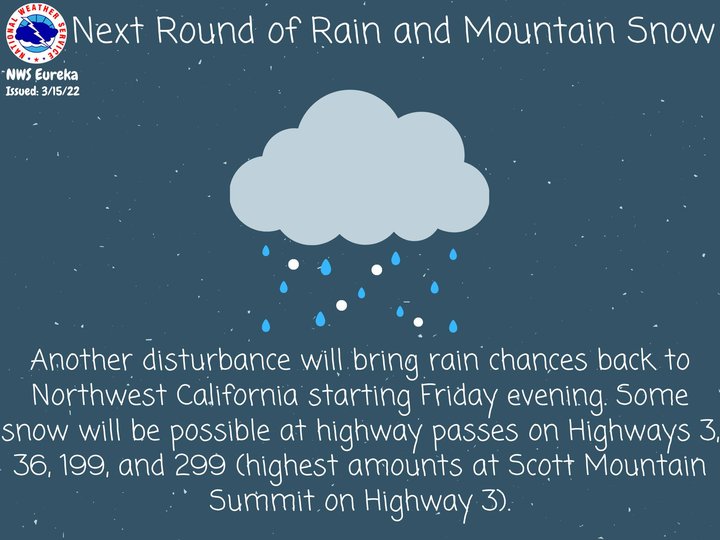 PREVIOUSLY: Rainy March Forecast to Ease Drought Conditions in Humboldt County After Dry Start to 2022
###
The North Coast is forecast for a rainy weekend, with the possibility of snow in mountain areas.
Eureka's National Weather Service office predicts that rain will move into the area Friday evening and could persist through Sunday.
Snow will be possible along mountain passes on Highways 36, 299, 3 and 199 on Friday night and Saturday. Snow levels are not expected to impact heavily trafficked areas. However, Highway 3 at Scott Mountain Summit could see as much as two inches of snow.
Dry weather and warm inland temperatures are forecast to return early next week.
A sneaker wave warning has been issued for the North Coast today until 7 p.m. due to the possibility of infrequent 20-foot breakers.
"Large, unexpected waves can sweep across the beach without warning, sweeping people into the sea from rocks, jetties, and beaches," the NWS stated. "These waves can also move large objects such as logs, crushing anyone caught underneath."