###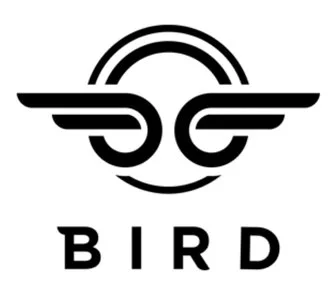 It must have been the springtime chirping of so many real birds that made us finally notice the absence of their two-wheeled namesake — the fleet of Bird electric scooters that migrated into Fortuna in late 2021 and into Eureka a few months later.

For a while there, Outpost employees and other residents could be seen zipping around Old Town on the app-activated devices, twisting the handlebar accelerator to reach the scooters' max speed of 15 miles per hour on our daily commutes — or maybe just a joyride.
The scooters were scattered all over the sidewalks … until they weren't. We emailed the company to ask what happened, and in response we got a prepared statement confirming that they've flown the coop.
"Unfortunately, we do not see an immediate path to supporting our near-term requirements for building an enduring business in Eureka," Bird Government Partnerships Manager Garrett Gronowski says in the statement. "As a result, we will be removing our operations in the community."
Same applies in Fortuna, he said.
The Santa Monica-based "shared micromobility company" experienced a meteoric rise, reaching a billion-dollar "unicorn" valuation within a year of launching, and eventually partnering with more than 300 cities worldwide. When Bird scooters arrived in Fortuna mid-pandemic, the company billed its devices as "a naturally socially distanced way to get around."
In a presentation to the Eureka City Council last April a Bird rep said, "Our mission is to improve the quality of life in cities by reducing traffic congestion, improving air quality and providing affordable and reliable alternative transportation options."
Alas, like many Silicon Valley phenomenons before it, the company's fortunes reversed nearly as quickly. In 2022, after admitting that it had overstated revenue for more than two years, Bird laid off nearly a quarter of its employees as it faced the prospect of bankruptcy, or even going out of business altogether.
In recent months Bird has pulled its scooters out of numerous cities, including San Francisco.
Eureka City Manager Miles Slattery said he saw the writing on the wall months ago, but he's nonetheless disappointed about the loss of an eco-friendly transportation option for city residents. A bike-sharing company that briefly partnered with the city has also gone away.
"We need to find a vendor that's going to be good for everybody," Slattery said, referring to neighboring communities and their residents … . "We need to find a solution for the whole region so you can utilize the [Bay Trail] and have that consistency.
Slattery said city staff will continue to work with the City of Arcata and the County of Humboldt in an effort to develop more clean transportation options.