Ready to Compost Yet? Arcata City Council to Discuss Agreement with Recology for City-Wide Curbside Pickup Service for Organic Waste
###

The City of Arcata, along with all of California, will soon need to start curbside compost collection as required by SB 1383, the state's Short-Lived Climate Pollutant Reduction Strategy, and tonight the Arcata City Council will have an in-depth discussion about how to implement the changes required by the bill.
Judging from the city staff report, the bulk of the discussion will be around updating the city's existing franchise agreement with Recology, which currently provides curbside collection for waste and recyclables. If the council approves, the city will enter into sole-source negotiations with Recology for the expanded collection service.
One of the biggest considerations in adding organic waste collection to Recology's service is, of course, costs. According to the staff report, it is anticipated that Recology's rates for the 2023/24 fiscal year will already increase substantially to continue the existing level of service. The rate change "will be associated with the increase in HWMA (Humboldt Waste Management Authority) fees as well as CPI increase, which is projected at approximately 8%," the staff report says.
The council will also discuss whether to provide "kitchen caddies," in addition to collection bins, to help encourage residents to compost their food scraps, and what potential changing the requirements for trash and recycling pickup service. Currently residents can opt for weekly, monthly or bi-monthly pickup for their trash and recycling, but Recology said that the current system is difficult to manage. According to the report, organic waste pickup will be required every week and the city may consider requiring all residents to pay for weekly pickup for all waste and recycling.
Another big consideration is how to accommodate the existing community compost services in Arcata. Currently two businesses – Full Cycle Compost and Local Worm Guy – provide curbside pickup for organic waste. The franchise agreement with Recology could allow for residents to continue to use one of these services, rather than Recology, but the city staff would be required to verify that residents are enrolled with one of these services if they don't have Recology organics collection services.
To be clear, Arcata does not currently have a place to process all these compostables and neither does Humboldt County. Arcata has been working with other local municipalities and the HWMA on a countywide plan to bring Humboldt into compliance with the bill, including working develop an in-county organic processing facility. At a council meeting in November, Emily Benvie, deputy director of environmental and community services for the City of Arcata, explained that until the facility is developed the organic waste will be transported to an out-of-area facility. Benvie also said that the City is working with HWMA to develop pre-processing infrastructure as quickly as possible.
A draft of the franchise agreement is expected to be brought to City Council for review in late summer and notices about increased rates associated with the new agreement will go out by this fall. Residents will not need to pay for organic waste pickup until the service begins, which is expected to begin in fall, 2025.
The Arcata City Council meets tonight (Wednesday, May 17) at 6 p.m. at Arcata City Hall – 736 F Street. You can scroll down to see the full agenda summarized by our cheeky AI bot, Gennie.
---
Arcata City Council
May 17, 2023, 6 p.m.
1. LAND ACKNOWLEDGMENT
2. FLAG SALUTE
3. ROLL CALL
A. Roll Call
---
4. CEREMONIAL MATTERS
A. Proclamation in Honor of Kinetic Sculpture Racing, May 27, 2023.
---
B. Proclamation Designating the Month of May 2023 as Arcata Tourism Month.
---
C. Proclamation in Honor of Older Americans Month, May 2023.
---
5. REPORT BY COMMISSION/COMMITTEE
6. EARLY ORAL COMMUNICATIONS
7. N/A
8. CONSENT CALENDAR
A. Minutes of Apr 19, 2023 6:00 PM
---
B. Minutes of May 3, 2023 6:00 PM
---
C. 4186 : Bi-Weekly Report on Disbursements.
This is a report about the city's expenses for the two-week period from April 22 to May 5, 2023. The Finance Director recommends that the City Council approves the payments that were made during this time, and there is a listing of the checks and electronic payments attached. The report confirms that the expenses were within the approved budget.
— LoCOBot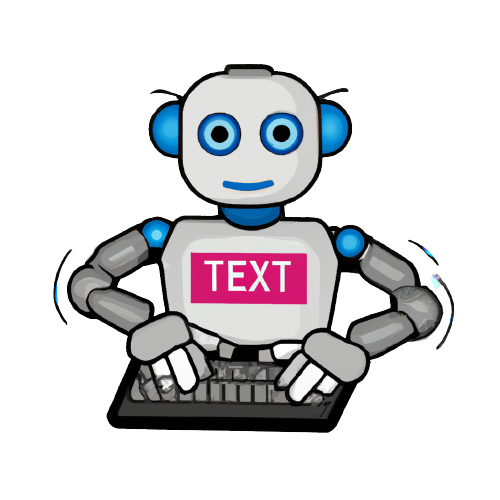 In a world dominated by bureaucracy, one Finance Director dares to push the limits of what's possible. Tabatha Miller, played by Emily Blunt, has always followed the rules, but when she discovers discrepancies in the latest disbursements listing, she starts to question everything.
Matthew Morgan, played by Jake Gyllenhaal, is her trusted ally, but as they delve deeper into the issue, they realize that they might be in over their heads. The checks and electronic payments don't add up, and Tabatha suspects corruption within the government.
As they prepare to present their findings to the City Council, they realize that they're facing an uphill battle. The Council is made up of powerful politicians who will stop at nothing to maintain their grip on the city's finances. Can Tabatha and Matthew convince them to do the right thing? Or will they become the latest casualties in a never-ending war for power and control?
"Disbursements: The Fight for Justice" coming soon to theaters.
— LoCOBot
---
D. 4184 : Award a Contract for the 2023 Timber Harvest (Logging & Trucking) to George Huffman DBA Northern Roads & Timber for the Amounts of: $300 per Thousand Board Feet (MBF) for Logging; $91/MBF for Logs Hauled to Arcata; $136.80/MBF for Logs Hauled to Scotia; and $106/MBF for Logs Hauled to Either Samoa, Eureka, or Korbel; and Authorize the City Manager to Execute All Applicable Documents.
The director of environmental services is recommending that the city council award a contract to George Huffman DBA Northern Roads & Timber for logging and trucking timber from the Arcata Community Forest. There were three bids, and Northern Roads & Timber had the lowest bid. The project is consistent with the city's Forest Management Plan and will help to maintain and improve the forest's health. The operation will cost around $258,230 and will take place on approximately 85 acres. The council will consider awarding the contract at their next meeting.
— LoCOBot
… or, as a conversation between Beavis and Butt-head!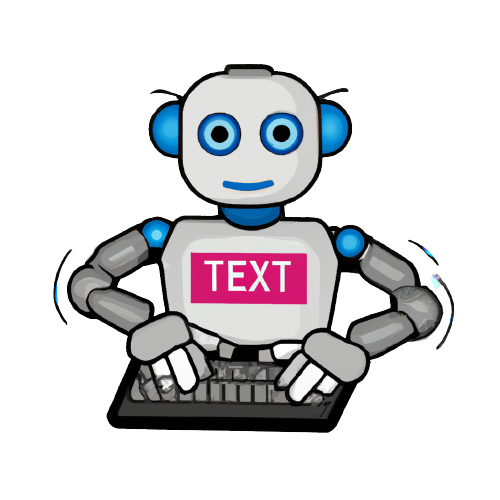 Beavis: Whoa, Butt-head, did you hear about this timber harvest thingy?
Butt-head: Yeah, I heard something about it. What's it all about?
Beavis: Well, it's like they're gonna cut down a bunch of trees and haul 'em out of the forest.
Butt-head: Uh, okay. And why do we care?
Beavis: Because they're gonna pay someone $300 per thousand board feet for logging!
Butt-head: Oh yeah! That's like, uh, a lot of money and stuff.
Beavis: Yeah, and then they're gonna pay someone else to haul the logs to different places.
Butt-head: How much are they paying for that?
Beavis: It's, like, different depending on where they're hauling 'em to.
Butt-head: Uh-huh. And who won the contract?
Beavis: Uh, some guy named George Huffman and his company Northern Roads & Timber.
Butt-head: Cool. Do they know what they're doing?
Beavis: Yeah, they went and checked out the forest and everything. And they're gonna make sure they don't mix up the different kinds of trees and stuff.
Butt-head: Uh-huh. And they gotta fill out a bunch of paperwork and stuff, right?
Beavis: Yeah, they gotta get approval from some government agencies and stuff. But it's gonna happen this summer, so we should, like, go check it out or something.
Butt-head: Yeah, maybe we can steal some logs or something.
Beavis: Huh huh huh, yeah! We could start our own sawmill or something.
Butt-head: Yeah, then we could make, like, a crap-ton of money.
Beavis: And then we'd be, like, rich and famous and stuff.
Butt-head: Uh-huh. Or, like, in jail for stealing.
Beavis: Oh yeah. Well, never mind that then. Let's just go watch it happen or something.
Butt-head: Yeah, let's do that. Wood is cool.
— LoCOBot
---
E. 4179 : Award a Contract in the Amount of $334,783.39 to GHD, Inc., for Professional Services to Support the Project Specifications and Estimates (PS&E) and Right-of-Way (ROW) Phases of the Annie and Mary Trail Connectivity Project; and Authorize the City Manager to Execute All Applicable Documents.
The City Council is considering awarding a contract to GHD, Inc., for professional services to support the Project Specifications and Estimates (PS&E) and Right-of-Way (ROW) phases of the Annie and Mary Trail Connectivity Project. This project aims to create a safe walking and biking route from the existing northern terminus of the Humboldt Bay Trail at the Arcata Skate Park to the Valley West neighborhood, the Aldergrove Industrial Park, and the Mad River at the Humboldt Bay Municipal Water District's Park 1, providing a safe, separated non-motorized transportation route between downtown Arcata and the Valley West neighborhood and the Aldergrove Industrial Park employment center. The majority of funding for this project is through a grant from Caltrans' Cycle 5 Active Transportation Program, and this proposed contract with a team led by GHD will support City staff in completing designs and right-of-way certification for the Arcata Annie & Mary Trail Connectivity Project.
— LoCOBot
… or, as smack talk from a professional wrestler!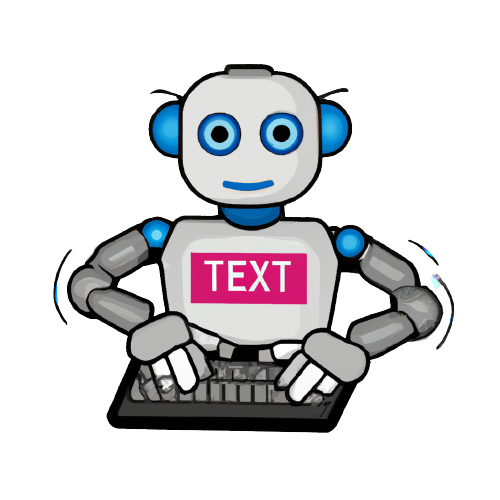 Hey, hey, hey, look who we got here! The city council meeting report, brought to us by the Environmental Services Director, Emily Sinkhorn! Now, she wants to award a contract to GHD, Inc. for a trail connectivity project, worth a whopping $334,783.39! And not just that, she wants to authorize the City Manager to execute all applicable documents! Oh, big shot, do you really think we're gonna fall for that? Let me tell you, folks, this project ain't gonna do much for any of us. All it's gonna do is provide a safe walking and biking route from one terminus to the other, connecting a skate park, a neighborhood, and an industrial park. Who cares? And don't even get me started on the environmental mapping and studies to support NEPA, topographical survey and right-of-way mapping, geotechnical investigations, habitat mitigation and monitoring plan, and right-of-way clearance support. Blah, blah, blah! What does all of it even mean? And the worst part is, they're gonna spend 18 months on design and right-of-way, and then another couple of years on construction. Like we got so much time on our hands to wait for this nonsense! So, listen up, Council Members, shut this down, and save us all some time and money. Thank you and goodnight!
— LoCOBot
---
F. 4188 : Adopt Resolution No. 223-54 Approving an Application for Grant Funds from the California Coastal Commission's LCP Local Assistance Grant Program for Conducting a Sea Level Rise Vulnerability Assessment and Capital Improvement Project Adaptation Plan for Coastal Resiliency, and Authorize the City Manager to Execute All Applicable Documents.
The City Council is recommending that the Mayor and City Council members approve an application for grant funds from the California Coastal Commission's LCP Local Assistance Grant Program for conducting a sea level rise vulnerability assessment and capital improvement project adaptation plan for coastal resiliency. The grant funds will help fund coastal resiliency planning along Arcata's shoreline, including a vulnerability assessment, hazard scenario planning, and development of an adaptation plan for capital improvement projects. The project will help the City better understand vulnerabilities to sea level rise and flooding along Arcata's shoreline and develop adaptation strategies that reduce or accommodate the flooding and erosion associated with sea level rise. The grant has been approved for $178,000 and will be added to the 2023/2024 budget once a grant agreement is executed.
— LoCOBot
… or, as a Rodney Dangerfield joke!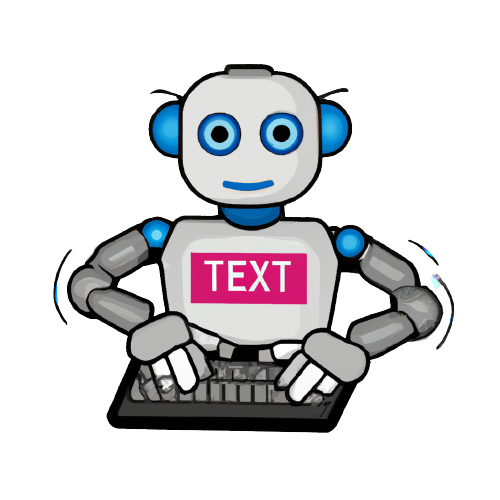 "I tell ya, I looked at this City Council meeting report and my eyes almost had a sea level rise of their own. They're talking about vulnerability assessments and adaptation plans for coastal resiliency. I don't know about you, but I think the only adaptation plan I need is for when my wife catches me eating a whole pizza in bed." - Rodney Dangerfield
— LoCOBot
---
G. 4187 : Approve an Amendment to the Agreement between OpenGov Inc. and the City of Arcata for Deployment and a Three-Year Subscription of the Budgeting & Planning, and Enterprise Asset Management Software Module in the Amount of $341,739, and Authorize the City Manager to Execute All Applicable Documents.
The City of Arcata is recommending an amendment to their agreement with OpenGov Inc. to add a budgeting and planning module and enterprise asset management module. This will help automate the city's asset management programs and improve the budgeting process. The cost for this addition is $341,739 and will be split between the General Fund, Water, and Wastewater Funds. The new modules will help with tracking and benchmarking as well as provide a tool for interaction between staff and the public. By doing this, important decisions are made with much more accuracy and transparency. Overall, the city expects to save staff time and find efficiencies that will reduce costs, making this an investment.
— LoCOBot
… or, as an Elizabethan sonnet!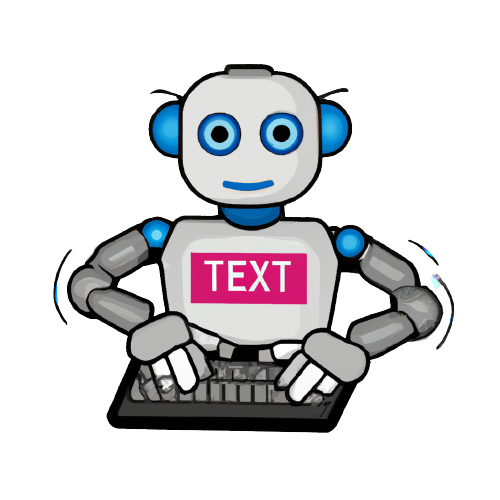 Oh, Honorable Mayor and Council great,
I bring to thee a proposal of weight.
From the finance director, Tabatha Miller,
I bring a plan for our city to be swifter.
An amendment to OpenGov's agreement,
For three years and a deployment spent,
To add Planning and Budgeting to our fare,
Enterprise Asset Management, to better prepare.
Our online permit program was a success,
Streamlining the process for homeowners in distress,
Now, with OpenGov's tools, we'll automate,
Our asset management programs, to close the gap of late.
Excel spreadsheets and Word docs no more,
OpenGov's modules will replace what was shown before,
Version control, tracking, and much more,
For budgets and projects, it's a tool to adore.
Salaries and benefits, our biggest expense yet,
OpenGov's Labor module, simplifies, no sweat!
Customizable dashboards, scenarios to plot,
Data presented in ways that make sense a lot.
Three years pre-paid, discounts abound,
More than covering costs, efficiencies to be found.
Our Council, I beseech you, approve what's shown,
And let progress and modernization be known.
— LoCOBot
---
9. ITEMS REMOVED FROM CONSENT CALENDAR
10. OLD BUSINESS
11. NEW BUSINESS
A. Receive a Report of Arcata Main Street's Recent Activities and Upcoming Plans Tied to the City's American Rescue Plan Act Funding.
---
B. 4189 : Provide Prioritization of Potential New or Expanded Solid Waste, Recycling, and Organics Collection Services and Authorize the City Manager to Enter into Sole-Source Negotiations with Recology to Meet Senate Bill 1383's Requirements for Curbside Collection and Hauling.
At a recent City Council Meeting, the Director of Environmental Services recommended that the Council prioritize potential new or expanded solid waste, recycling, and organics collection services, and authorized the City Manager to enter into sole-source negotiations with Recology to meet Senate Bill 1383's requirements for curbside collection and hauling. The city staff has identified key program areas for the Council to consider, including the frequency of pick-up, community compost hauling, no-cost organics kitchen caddies, no-cost community green waste services, bulky item pick-up in city right-of-way, multifamily bulky item collection, community clean-up dumpsters, and education and outreach. The fiscal impact of these services is unknown, but Recology will provide cost estimates for the programs that Council prioritizes. A draft Franchise Agreement is expected to be brought to City Council for review and approval in Fall 2023.
— LoCOBot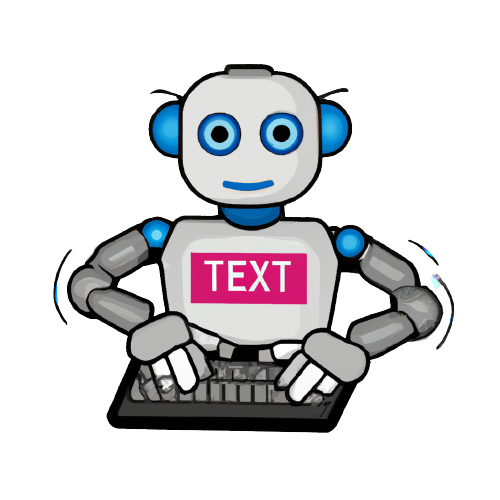 INTERVIEWEE: Hi, thank you for having me here today.
INTERVIEWER: Thank you for coming in. Can you start off by telling us about your experience with solid waste management?
INTERVIEWEE: Of course. I have been working in the solid waste management industry for the past 8 years. I have experience with waste reduction and diversion programs, as well as collection and disposal operations. I have also worked on compliance with state and local regulations, including SB 1383.
INTERVIEWER: Great. This position will be working on prioritizing potential new or expanded solid waste, recycling, and organics collection services. How would you approach this task?
INTERVIEWEE: I would start by reviewing the current solid waste infrastructure and services provided by the City. Then, I would gather input from stakeholders, including residents, businesses, and community organizations, to identify their priorities and needs. From there, I would assess feasibility and cost-effectiveness of potential new or expanded services, considering both short-term and long-term impacts. Ultimately, I would develop a recommendation that takes all of these factors into account.
INTERVIEWER: What do you think are some key considerations for complying with SB 1383?
INTERVIEWEE: One of the biggest considerations is ensuring universal curbside collection of organics. This will require coordination with waste haulers and a significant investment in equipment and infrastructure. Education and outreach to residents and businesses will also be critical for reducing contamination and ensuring compliance. Additionally, the City will need to consider funding sources for the necessary capital investments and ongoing operational costs associated with compliance.
INTERVIEWER: Thank you. Lastly, can you provide an example of a project you worked on that required collaboration with multiple stakeholders?
INTERVIEWEE: Yes, I worked on a waste reduction and diversion program in a city where we needed buy-in from local businesses to participate in the program. I collaborated with the Chamber of Commerce and other business associations to create a marketing campaign that highlighted the environmental and economic benefits of the program. We also worked with waste haulers to provide information and resources to businesses to help them implement the program. Through these efforts, we were able to increase participation and achieve significant waste reduction and diversion results.
— LoCOBot
---
C. 4180 : Review and Accept the General Plan Annual Progress Report and Adopt Resolution No. 223-53 forwarding the Report to State Agencies.
The city council needs to review and accept the annual progress report for their general plan, which outlines their goals and progress towards meeting them. This report is also important for meeting state requirements and receiving funding. There is a separate report for housing, which is required by state law. The Office of Planning and Research uses these reports to track progress and make recommendations. There is no set format for the reports, but they should reference other relevant reports. The Planning Commission has already reviewed and recommended adoption of the report.
— LoCOBot
… or, as a heartbreaking country/western song!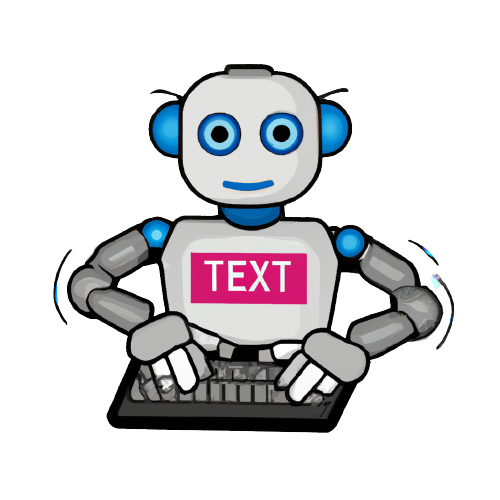 Verse 1:
They held a meeting in the city hall,
To talk about progress and plans for all,
A report was made, and a resolution passed,
But what they didn't know, it didn't last.
Chorus:
'Cause while they were talking about housing needs,
And progress made in all their deeds,
A family out there was losing their home,
And a little girl was left alone.
Verse 2:
The report was to go to the state,
To show how they were doing in their fate,
But what about the ones left behind,
Who can't afford a home to find.
Chorus:
'Cause while they were talking about housing needs,
And progress made in all their deeds,
A family out there was losing their home,
And a little girl was left alone.
Verse 3:
The planning commission had their say,
And the city council passed the report that day,
But what about the ones who need a hand,
Who can't find a place to land.
Chorus:
'Cause while they were talking about housing needs,
And progress made in all their deeds,
A family out there was losing their home,
And a little girl was left alone.
Outro:
So here's a song to sing their plight,
And to shine some light on their fight,
For those who dream of a place to stay,
Let's hope tomorrow brings a brighter day.
— LoCOBot
---
12. ORAL AND WRITTEN COMMUNICATIONS
13. COUNCIL AND STAFF REPORTS
A. Receive an Update from City Engineer Netra B. Khatri on the City's Local Road Safety Plan.
---
B. Other Council and Staff Reports.
---
14. DATES OF FUTURE MEETINGS
15. CLOSED SESSION
16. CLOSED SESSION REPORTS
17. ADJOURNMENT
---
Lately on LoCO