Car Fire Shuts Down Northbound Lanes of Highway 101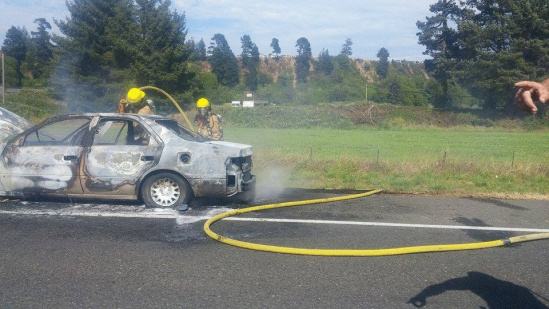 All northbound U.S. Highway 101 lanes have been closed due to a car fire near Kenmar Road in Fortuna. The fire was reported to be spreading, but fire crews have arrived on scene and are extinguishing the flames.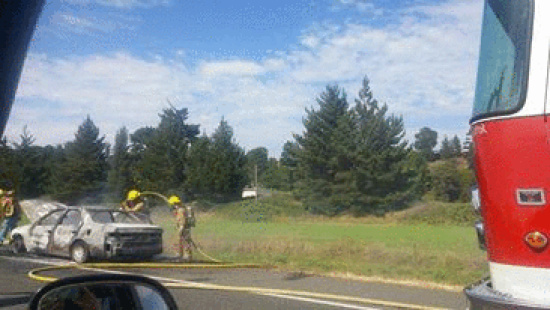 ---
4:20 p.m.
[1] OLDER SEDAN ON THE RS ON FIRE
4:30 p.m.
[7] 16-R1 TRAFFIC BREAK STARTED AT CHAPMANS
4:31 p.m.
[9] PER HSO RDWY COMPLETLY BLOCKED FIRE IS SPREADING
4:36 p.m.
[11] A16-031 STARTING 1 LN CONTROLLED NOW
4:36 p.m.
[10] 16-R1 BOTH NB LANES CLOSED
4:44 p.m.
[14] 1185R FOR 98 HOND CP - COMPLETE BURNED SEDAN - FIRE IS OUT
4:46 p.m.
[15] [Rotation Request Comment] 1039 HUMBOLDT 442-4537
4:49 p.m.
[16] ETA FOR 1185 30-40 MIN