Car on Fire at Indianola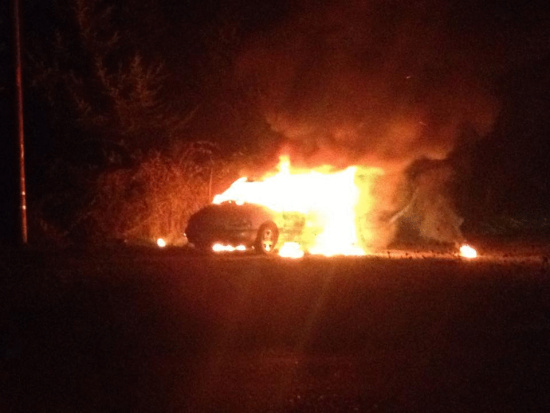 A car burned on the Indianola Cutoff, near the old drive-in moments ago. The Scanner Traffic Indicates posse caught word that both Humboldt Bay and Arcata Fire had headed to the scene.
They seem to have it out now. LoCO superfriend Eddie "Wardo" Barragan is at the scene, and has sent in photos. Follow updates from the CHP below.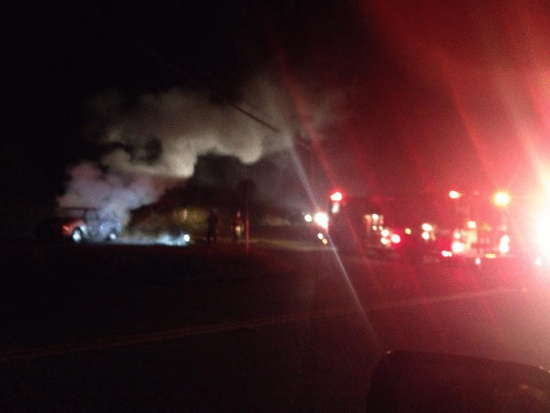 ---
8:05 p.m.
[10] B16-022 FULLY ENGULFED NEG IN RDWY
8:08 p.m.
[12] B16-022 PARKED ON PRIVATE PROPERTY OR LARGE TURNOUT, NEG 1125