Car Crashes Into McKinleyville Hydrant, A Tower of Water Ensues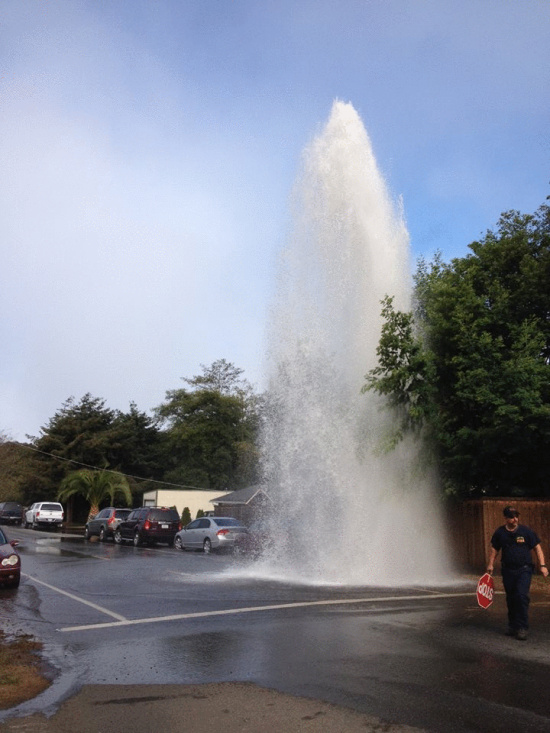 UPDATE, 1:30 p.m.:
Arcata Fire Chief Justin McDonald tells the Outpost via email that the driver was attempting to park in the area and did not see the hydrant. There were no reported injuries.
###
A vehicle crashed into a fire hydrant near the Hiller Park entrance in McKinleyville around 9:30 a.m. today.
McKinleyville resident Heather Cope shares this photo of the towering geyser that ensued.
Traffic control was briefly set up in the area.
LoCO is waiting to hear back from the Arcata Fire District for more information.
---
10:37 a.m.
[6] A16-022 VEH VS FIRE HYDRANT 1182/NEG 1125/ FIRE DEPARTMENT NOTIFIED