(PHOTOS) Firefighters Throw Everything at Highway 299 Roadside Fire This Afternoon
Friends o' the LoCO and photography phenom's Kanan J. Best and Emilee Schumann caught this afternoon's little fire on the Trinity County side of Highway 299, which was referenced in CHP dispatch logs below. Apparently it was sparked by the chains dragging from an RV.
Presumably the fire was only as small as it was — Best pegs it at one and an half acres — because firefighters up in the hot country are on a hair trigger. Check on Best's and Schumann's photos below and you'll see what we mean.
— Hank Sims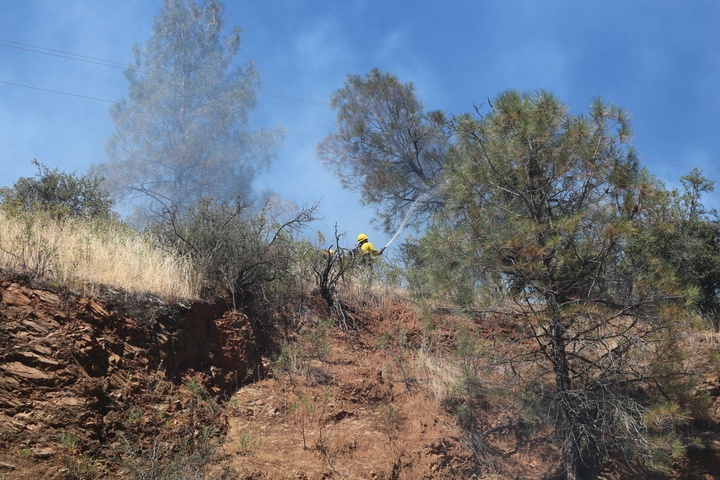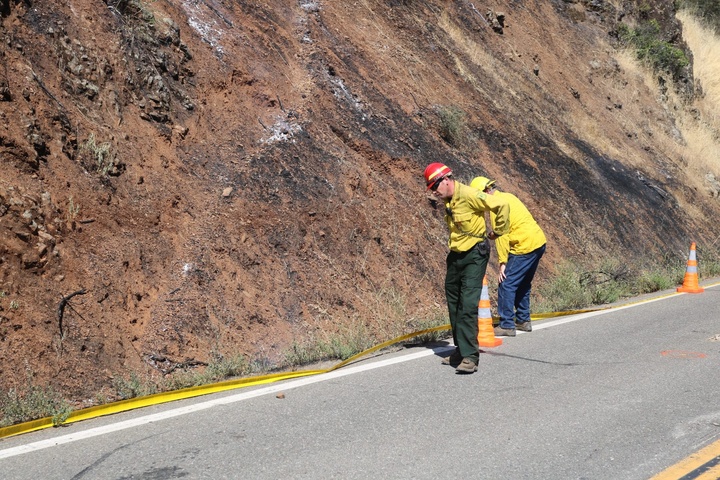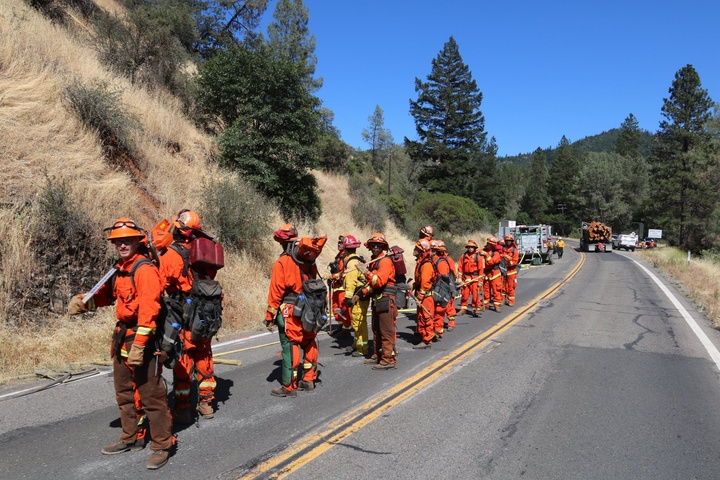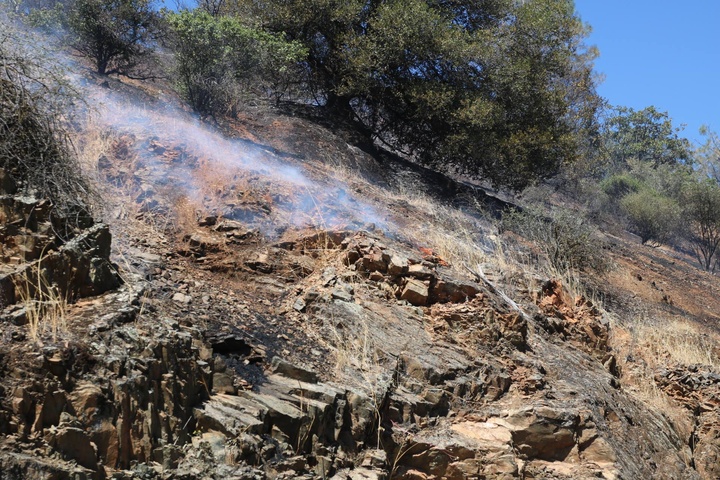 ---
3:08 p.m.
[1] PAVING CONST/GRASS FIRE
3:08 p.m.
[4] POSS DRAGGING CHAIN FROM RV STARTED