Ginormous Car-Sized Boulders are Blocking Route 199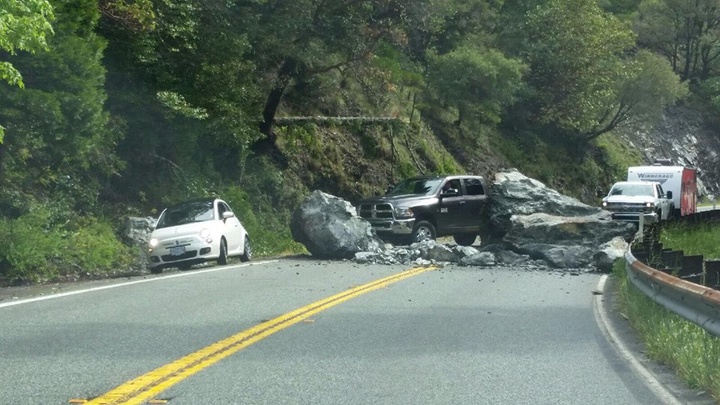 UPDATE:
The slide was cleared from the roadway around noon. All lanes of traffic are open.
Watch video of the boulders being removed below.
###
Traffic is backing up on U.S. Route 199 between Gasquet and Patrick's Creek due to several car-sized boulders that rolled out onto the roadway around 10 a.m.
According to the California Highway Patrol incident report, one-way traffic has been set up in the area while crews work to clear the gargantuan rocks from the road.
Caltrans reports on Facebook that crews are already on scene.
"From the photo you can see these are not your typical basketball and smaller rocks that are common along our coastal highways," the Caltrans Facebook post reads. "They are just a little bit larger!"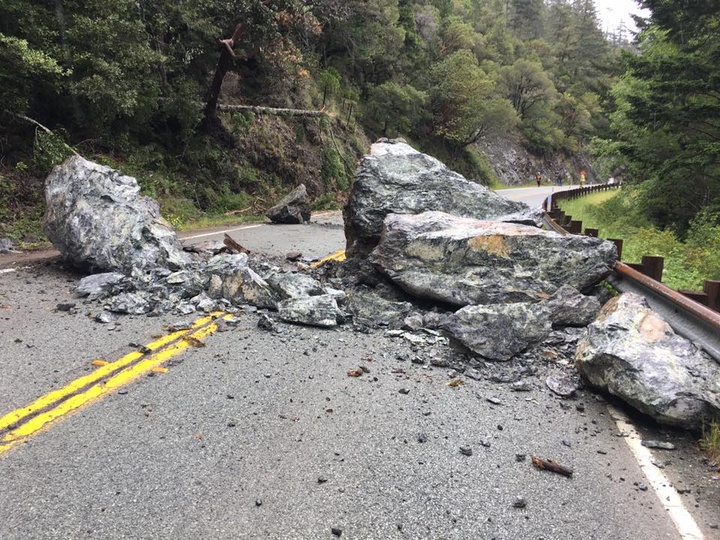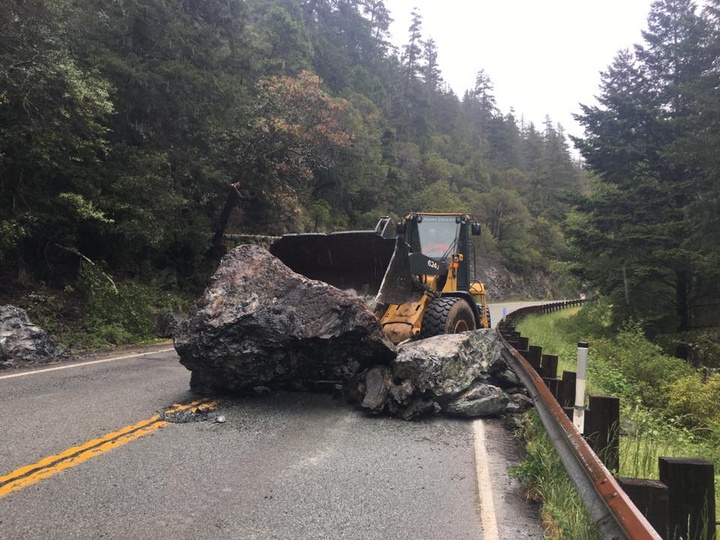 ---
10:03 a.m.
[1] SLIDE BLOCKING ALL OF 199
10:07 a.m.
[9] [Notification] [CHP]-PER DUP CALLER THERE ARE LARGE BOULDERS AND CITZENS ARE ATTEMPTING TO PUSH THEM OUT OF THE RD
10:10 a.m.
[15] LE SEVERAL VEHS BACKED UP
10:18 a.m.
[16] 1039 145-1 WILL CALL PEOPLE OUT
10:41 a.m.
[20] REQ CHP TO PROV 1184 WHILE THEY CLR THE RD
10:43 a.m.
[22] 1 REQ GASQUET FIRE FOR 1184 — 1039 DNSO COPIES
10:54 a.m.
[23] 1 WAY TRAFFIC CONTROL SET UP
11:22 a.m.
[24] RDWY CLOSED AT 1120 HOURS
11:28 a.m.
[25] 95-S3 RDWAY OPEN/LETTING SB TRAFFIC THROUGH
11:44 a.m.
[26] 95-S3 BOTH LANES CLOSED AGAIN
11:57 a.m.
[28] RDWY WILL BE OPEN SHORTLY
---