(PICTURES) UPDATE: Southbound 101 Closed at Loleta as Emergency Workers Deal With Big Rig Crash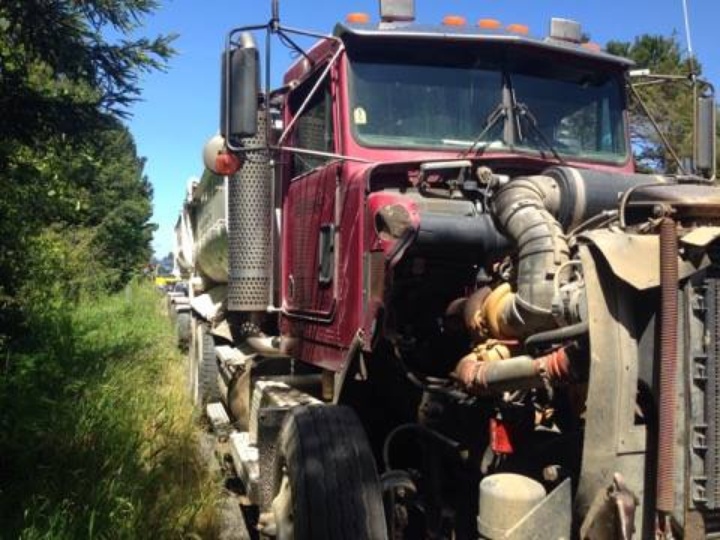 UPDATE, 2:55 p.m.:
KHUM DJ Bayley Brown reports from the scene that crash involved three vehicles, a big rig, a tractor, and an SUV.
CHP Officer J Keller told Brown on scene that the cause of the crash is still being investigated and that DUI does not appear to be a factor.
The roadway has been cleared and that traffic is moving slowly.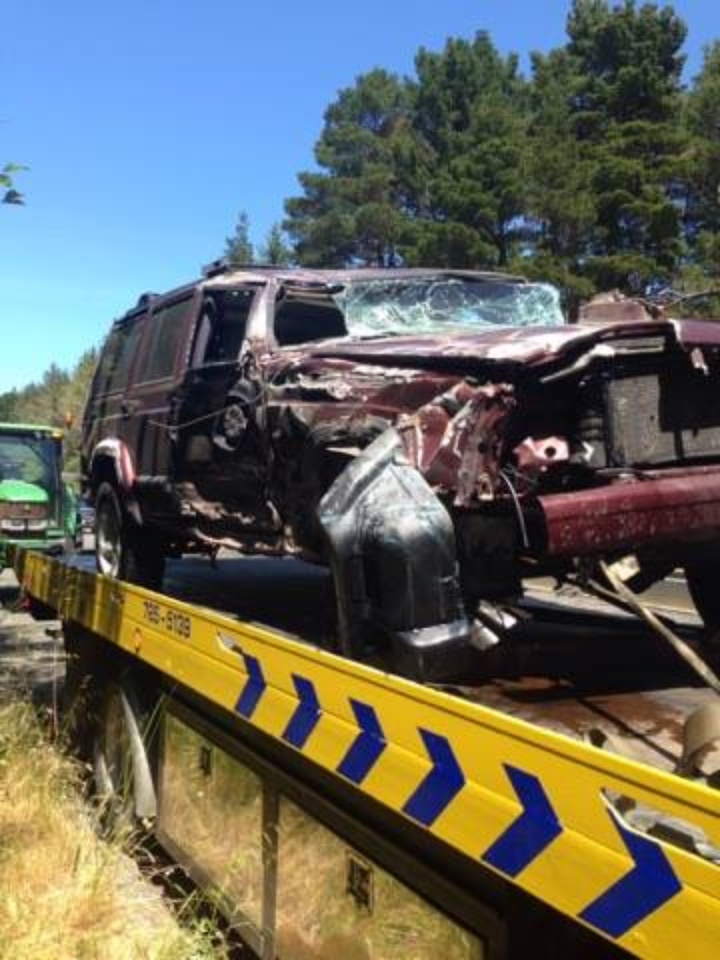 ###
UPDATE, 2:25 p.m.: Dispatch seems to indicate that everything has been moved over to the shoulder and lanes are open. It'll probably still be slow going through the crash area, though.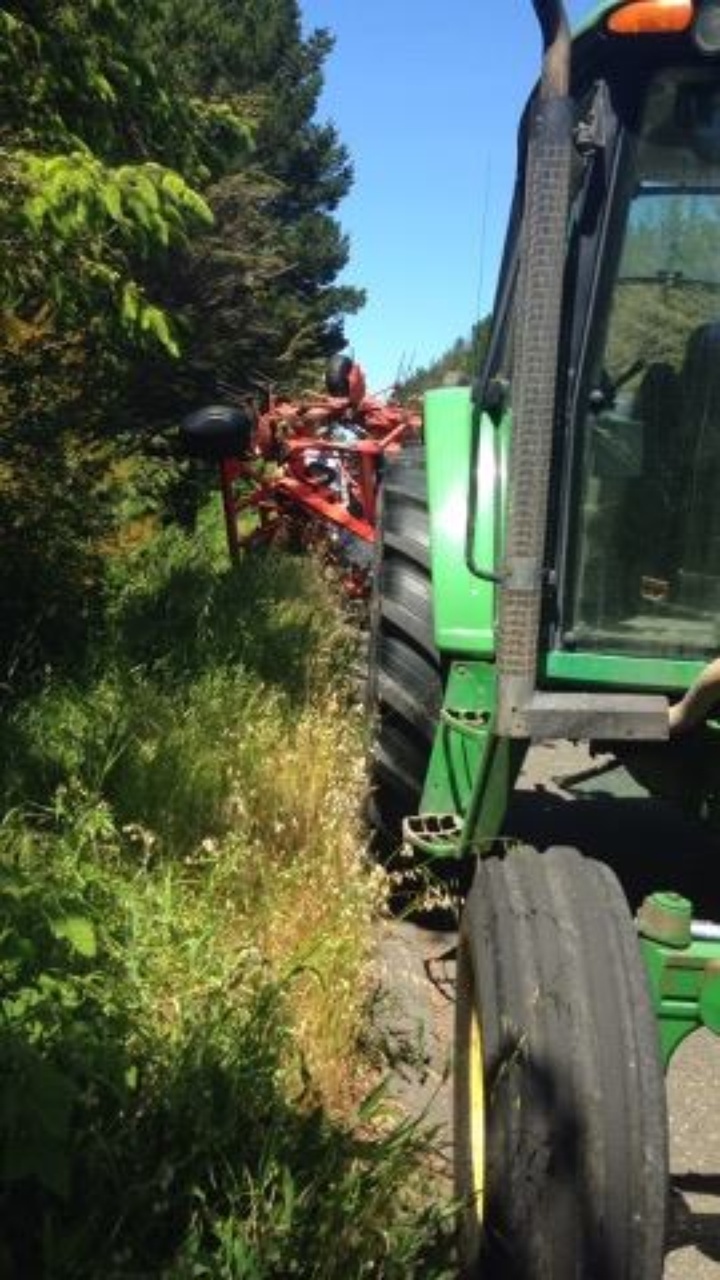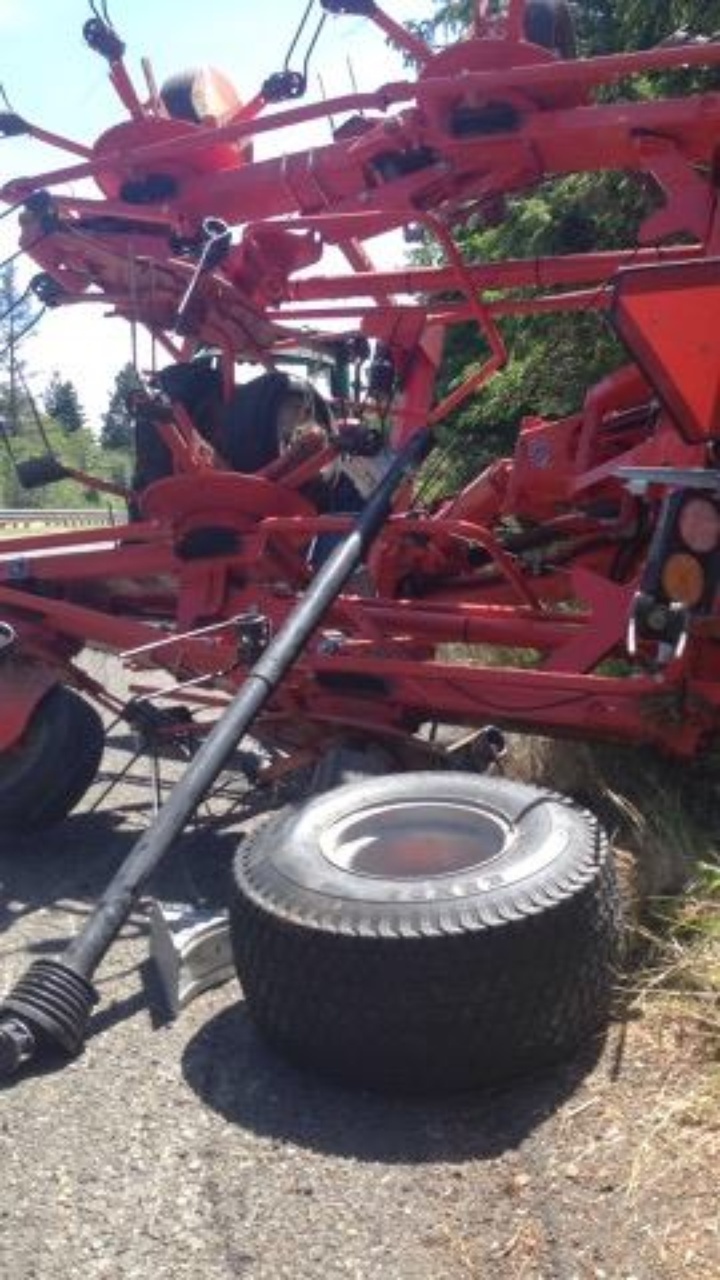 ###
Traffic on southbound Highway 101 is being detoured onto side streets at the moment, after a two-vehicle crash involving a big rig closed both lanes of the road.
California Highway Patrol dispatch reports is categorizing this a "minor injury" collision.
Follow updates from CHP dispatch below.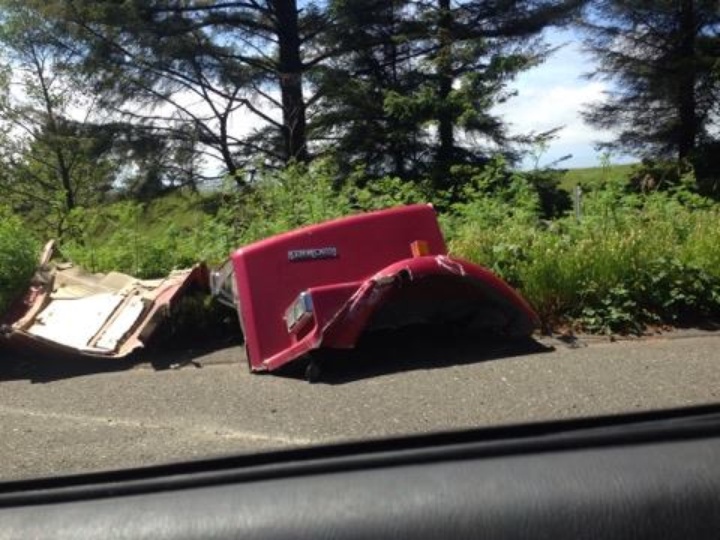 ---
1:50 p.m.
[15] 16-R1 HAS VISUAL FROM NB SIDE/DUMP TRUCK AND SUV BLOCKING ALL LANES/NEED 1185 FOR SUVALL PARTIES OUT OF THE VEH/POSS 1182
1:51 p.m.
[17] 16-R1 CLYDES IS STUCK IN TRAFFIC WITH EMPTY FB, IF WE CAN USE 1185, THEY CAN BE THERE WITHIN 2 MINS
1:52 p.m.
[18] 1039 CLYDES WILL RESPOND
1:55 p.m.
[21] A16-031 DIVERT TRAFFIC OFF AT LOLETA/FOR CT
1:55 p.m.
[22] A16-031 BIG RIG 1185
1:59 p.m.
[25] [Notification] [CHP]-CAL TRANS WILL BE ENRT FRM SHIVELY SHORTLY
2:06 p.m.
[28] 16-S1 SEND 16-22 TRAFFIC CONTROL OVER LOLETA GRADE
2:07 p.m.
[29] [Rotation Request Comment] 1039 HUMBOLDT TOWING 707-442-4537/WILL 1021 IF THEY CAN HANDLE
2:12 p.m.
[33] [Notification] [CHP]-Problem changed from 1179-Trfc Collision-1141 Enrt to 1181-Trfc Collision-Minor Inj by CHP
2:15 p.m.
[35] 16-R1 ALL VEHS ON THE RHS/IN THE PROCESS OF OPENING LANES NOW
2:15 p.m.
[36] 16-S1 BRINGING BREAK UP LOLETA GRADE
2:16 p.m.
[37] A16-031 ALL LANES OPEN/EVERYTHING ON THE RHS
2:17 p.m.
[38] [Notification] [CHP]-HUMBOLDT TOW IS STUCK IN TRAFFIC IF A UNIT WANTS TO ESCORT THEM TO THE SCENE
2:18 p.m.
[40] A16-031 NEG/THEY WILL GET THERE AS TRAFFIC ALLOWS
2:21 p.m.
[43] A16-031 INFO FOR HUMBOLDT TOW - PER DRIVER, CANCEL HUMBOLDT TOW, HE WILL MAKE HIS OWN ARRANGEMENTS
2:22 p.m.
[44] 1039 HUMB TOW WILL 1022
3:05 p.m.
[48] 16-S1 CT HAS #2 LANE CLOSED FROM HOOKTON PAST FOLLEY FOR REPAIR
---