Driver Killed After Car With 6 Passengers Careens Off Dirt Road, Down 100-Foot Embankment Near Shelter Cove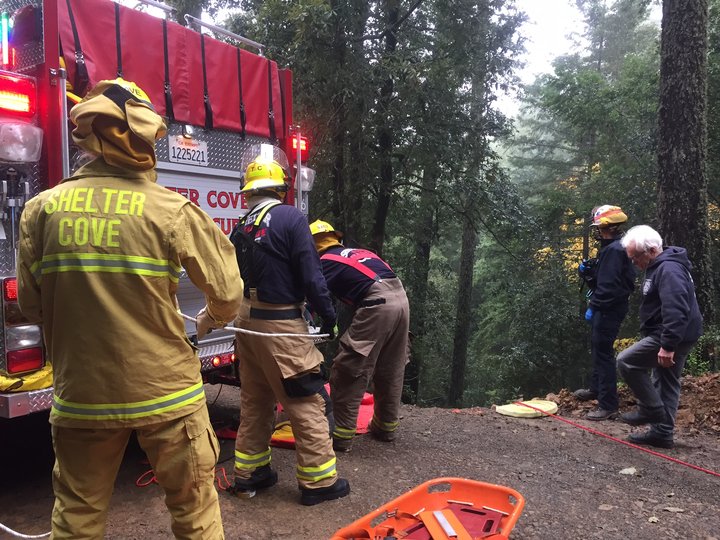 One person is dead after a car with six passengers drove over a 100-foot embankment along Chemise Mountain Road near Shelter Cove around 1 a.m.
Shelter Cove Fire Public Information Officer Cheryl Antony told the Outpost this afternoon, that rescue crews weren't dispatched to the scene until 7:30 a.m. because one of the passengers had to hike out of the area to call for help.
The driver is reported to be the only person killed in the crash. The cause of the crash has yet to be determined.
"It was rainy and foggy," Antony said. "It's a really hazardous road on a good day. It's not a paved area, it's a dirt road."
Shelter Cove Fire, Whale Gulch Fire, Southern Humboldt Technical Rescue Team, Calfire and the California Highway Patrol all responded to the scene.
"It's really outside out of our district," Antony said. "We're in Shelter Cove, so it was quite a ways out for us, but we were called because we have extrication and rope-rescue equipment."
The name of the victim is not being released at this time.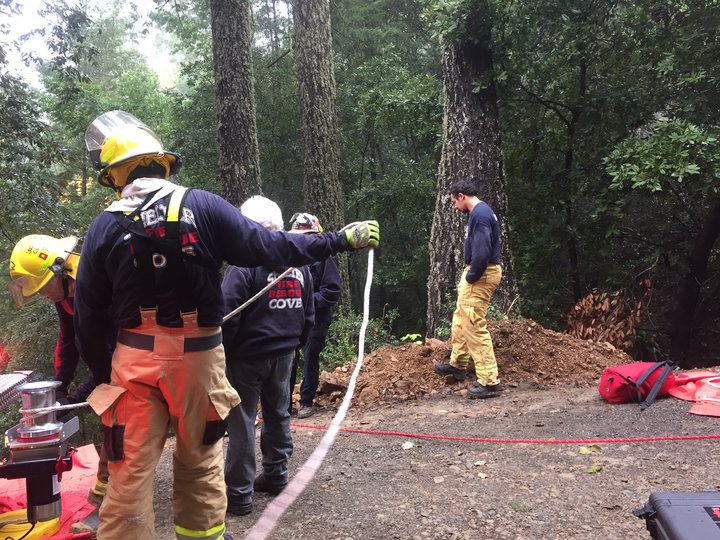 ---
7:34 a.m.
[1] WHERE RD TURNS TO DIRT
7:35 a.m.
[2] VEH OVER THE SIDE, SOMEONE STUCK INSIDE
7:36 a.m.
[5] [Notification] [CHP]-Problem changed from 1183-Trfc Collision-Unkn Inj to 1179-Trfc Collision-1141 Enrt by CHP