Paramedics Called to Scene of Single-Car Crash on Highway 255 After Driver Rolls Vehicle While Attempting to Plug in Phone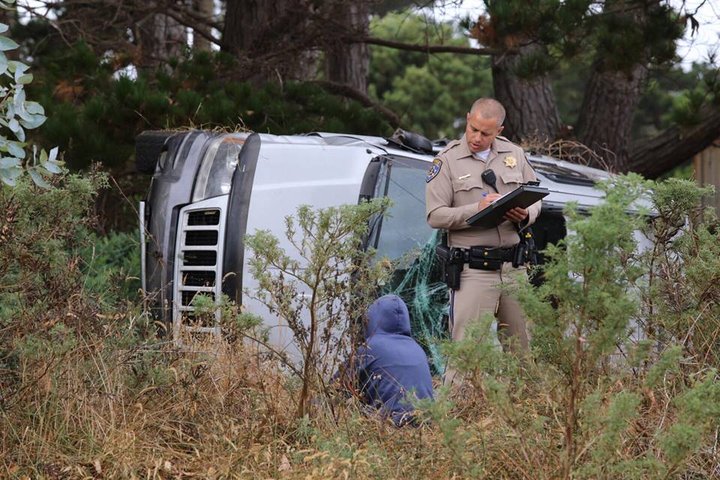 Paramedics and the California Highway Patrol responded to the scene of a single-vehicle crash on New Navy Base Road about a mile north of the Samoa Bridge around 2 p.m.

CHP officer Matt Harvey told the Outpost on scene that the driver lost control of the SUV while attempting to plug in their phone. As a result, the driver overcorrected and rolled the SUV about 75 feet off of Highway 255.
According to CHP, two people exited the SUV under their own power and suffered only minor hand lacerations.
Traffic is flowing freely in the area.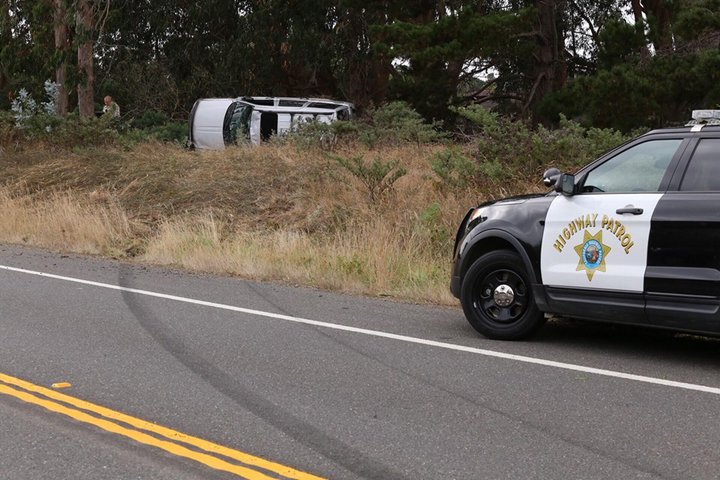 ---
2:05 p.m.
[1] SOLO VEH OTURNED POSS INJ OFF THE ROAD — SIL JEEP
2:12 p.m.
[7] B16-025 START 1185 SIL SUV ON IT'S DRIVER SIDE//APPROX 75 FT OFF THE RDWAY
2:13 p.m.
[8] [Rotation Request Comment] 1039 HUMBOLDT TOWING 707-442-4537
2:14 p.m.
[11] B16-025 PER INVOLVED/1022 1141/MINOR LACERATIONS TO THE HAND WHEN EXTRICATING VEH