(PHOTO) Car Fire on Highway 299 Near Blue Lake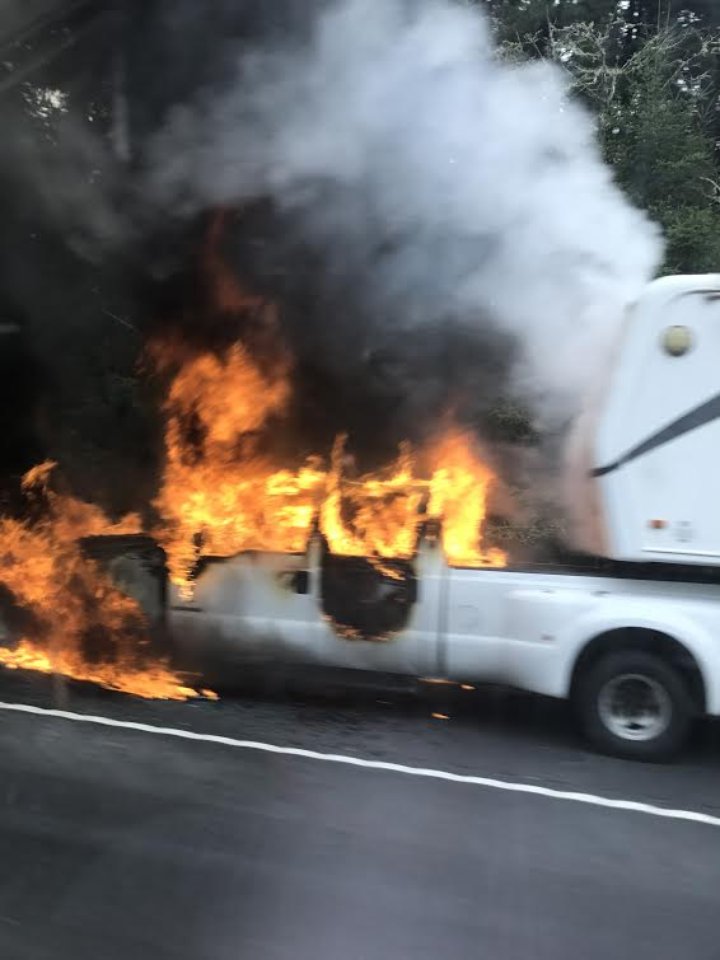 Just before 10 a.m. a truck and trailer was reported to be on fire on Highway 299 just east of Blue Lake.
CalFire responded. The situation is under control. Hooray.
---
9:52 a.m.
[3] ND-C121 INQ FIRE'S ETA
9:54 a.m.
[6] ND-C121 CONTANTAINED ON EB SHOULDER/WILL TURN INTO BRUSH FIRE
9:54 a.m.
[5] 1039 CF // THEY HAVE A RESPONSE ENRT
10 a.m.
[10] 1039 CF // CF ADVSING 1097
---