(UPDATE) Fatal Traffic Collision on Highway 101 in SoHum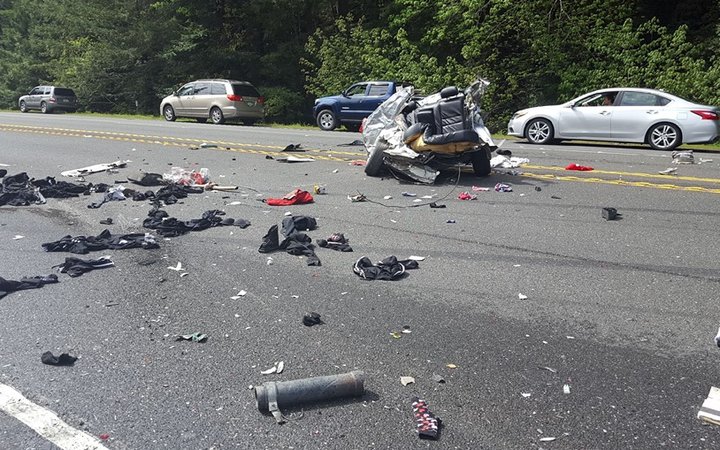 UPDATE, 4:05 p.m.: Caltrans reports that Highway 101 is again open in both directions.
# # #
UPDATE, 12:35 p.m.: Caltrans reports that Highway 101 is now fully closed:
U.S. Highway 101 is closed near the Salmon Creek Bridge in southern Humboldt County due to a fatal collision. Traffic is being diverted unto Route 254, Avenue of the Giants. It is unknown when the highway will reopen.
# # #
Original Post: Emergency personnel are on scene at a horrific two-vehicle collision on Highway 101 just south of Miranda. Traffic in the area has slowed and is currently restricted to two lanes.
One of the vehicles involved was split in two by the impact of the collision — part of the vehicle remains on the roadway while another part was visible in a tree.
Reached by phone Officer McHough with the California Highway Patrol could not confirm details at this early stage but witnesses at the scene tell the Outpost that at least two people have died. Onlookers were visibly shaken.
We will update when we know more. —AG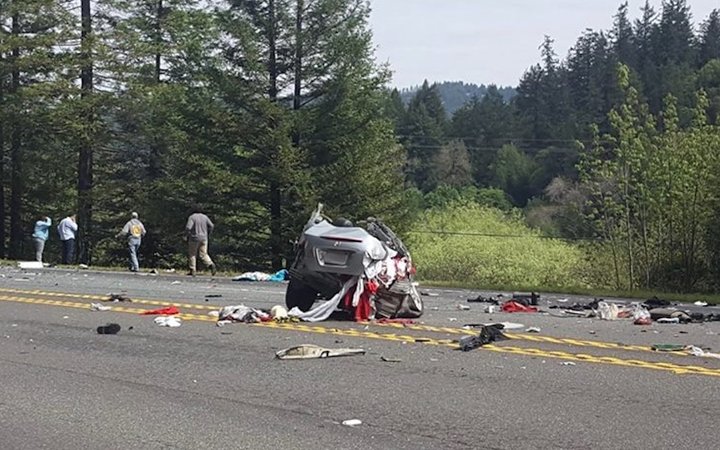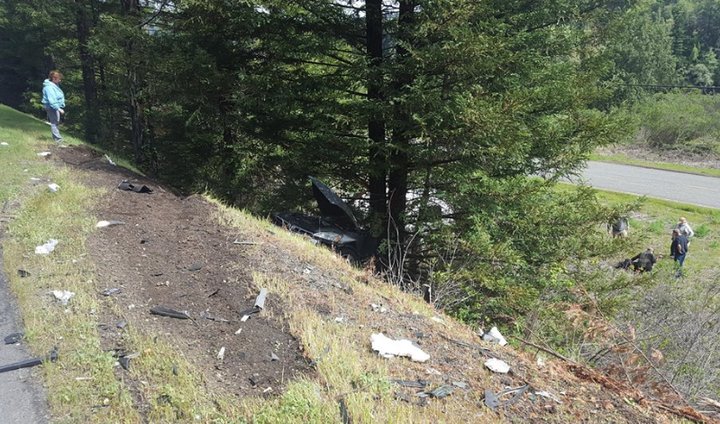 ---
11:45 a.m.
[1] SIL SD DID U TURN IN THE RDWY WHI VAN HIT THEM
11:45 a.m.
[2] BOTH VEHS OFF THE RDWY ]