(UPDATE: FIRE CONTAINED) Multiple Small Fires Reported on the Side of 299 Between North Bank Road and Blue Lake
UPDATE, 3:03 p.m:
#GlendaleFire is contained per Cal Fire. All advisories are lifted.

— Humboldt County Sheriff (@HumCoSO) August 31, 2018
###
UPDATE, 2:38 p.m. More photos and videos from the scene.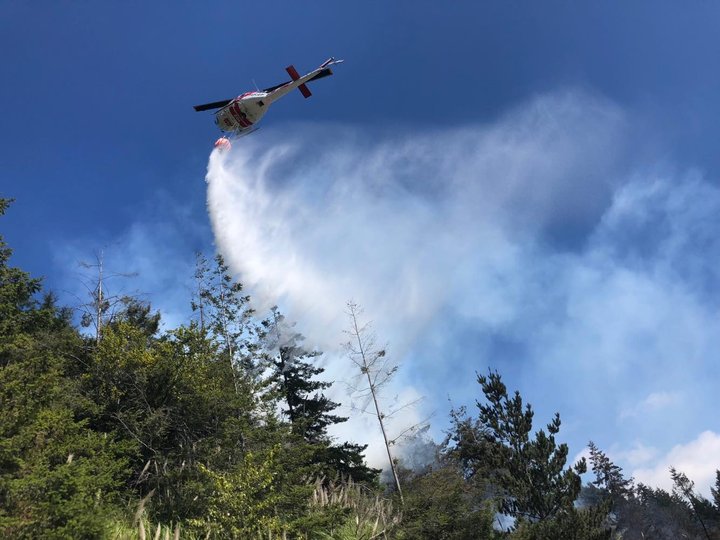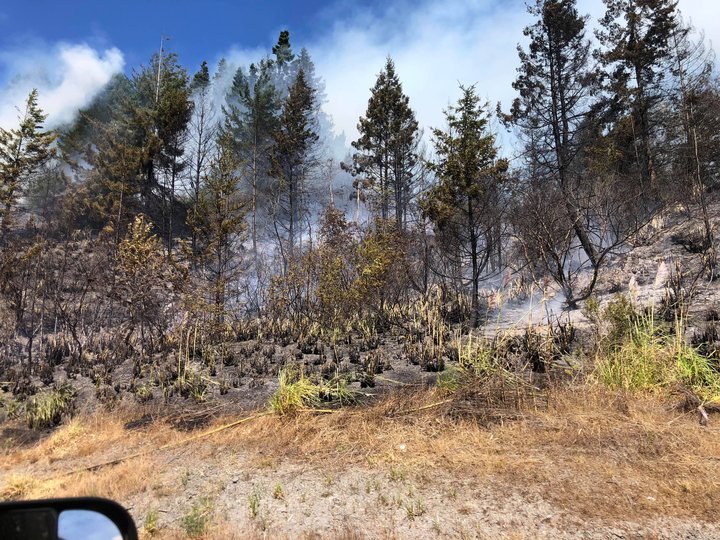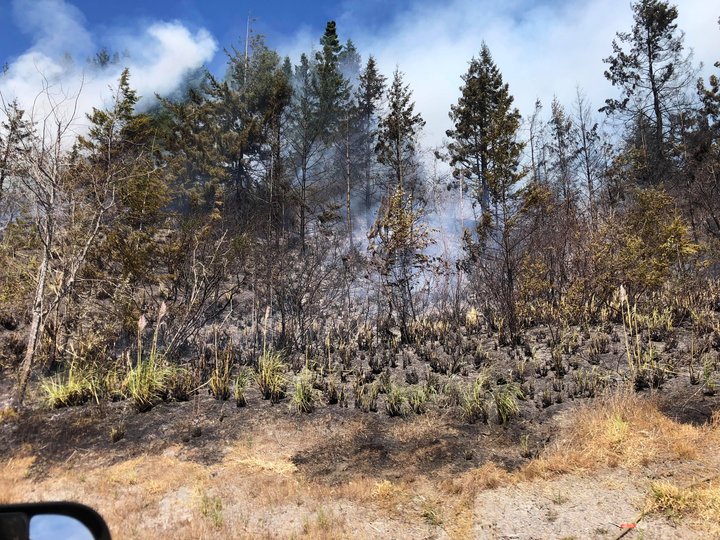 ###
UPDATE, 2:15 p.m.: The Sheriff's Office clarifies, via Twitter, that there are no mandatory evacuations yet:

Fire crews are currently responding to a vegetation fire near Glendale Dr. and Highway 299. HCSO is assisting in public safety. Residents of the area are advised stay inside and be prepared to evacuate if necessary. No mandatory evacuation order is currently in effect.

— Humboldt County Sheriff (@HumCoSO) August 31, 2018
###
UPDATE, 2:11 p.m.: Air resources — a helicopter and a fixed-wing — are already being brought to bear on the fires, as evidenced in these videos sent by Lost Coast Outpost reader "Santiago":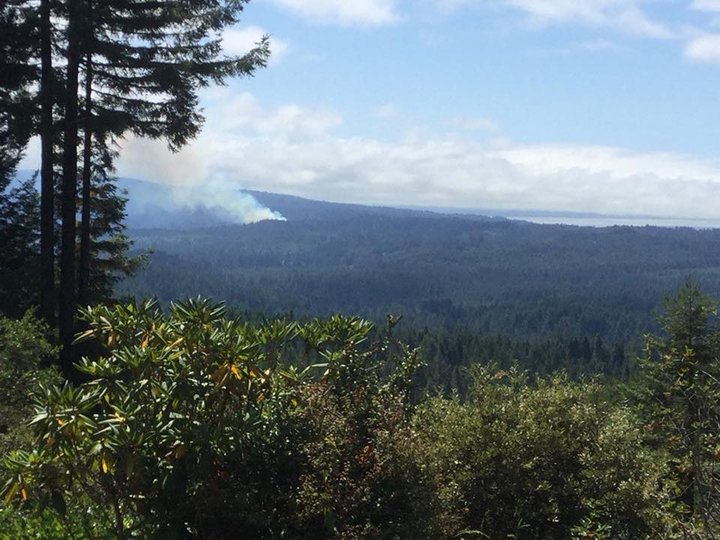 ###
UPDATE, 1:40 p.m.: Sheriff's Office spokesperson Samantha Karges confirms that the first responders on the ground are ordering evacuations on at least a small part of Glendale Drive, near the overpass. She said that they'll likely push out more information soon.
###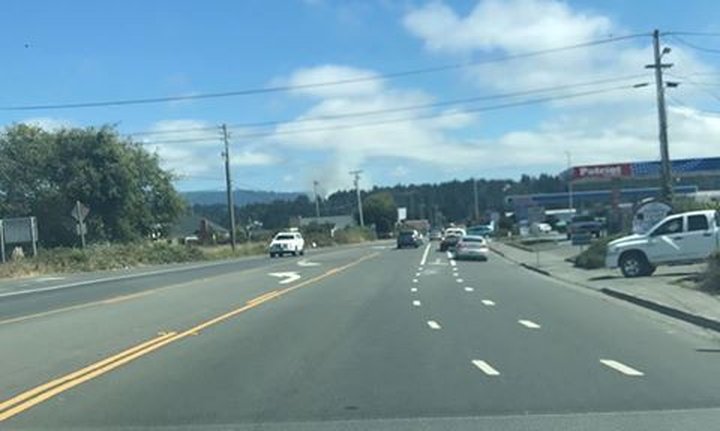 ###
A caller to CHP Dispatch reports that there are at least three patches of fire on the westbound side of Highway 299, between Blue Lake and North Bank Road, near Arcata.
Scanner traffic indicates that the Arcata Fire District is sending resources out that way to investigate.
Updates from CHP dispatch below.
---
1:15 p.m.
[3] [Appended, 13:15:20] [1] TRANS TO CDF
1:16 p.m.
[5] [Appended, 13:16:30] [1] 1039 FIRE
1:22 p.m.
[15] 1039 CF RE FIRE SPREADING QUICKLY
1:24 p.m.
[20] XFRD CALLER TO FIRE AT THEIR REQ
1:24 p.m.
[22] FIRE EB FROM 101 NOW
1:29 p.m.
[26] 16-19 OUT WITH VEH POSS RELATED TO THE FIRES WB 299 TO SB 101 CON
1:34 p.m.
[27] REQ CT FOR EXT CLOSURE OF THE WB #2 LANE
1:56 p.m.
[34] 16-S5 TRAFF DIVERTED TO WB #1//#2 CLOSED DUE TO FIRE
1:57 p.m.
[36] 1039 BUDDYS TOW COPIES
1:59 p.m.
[37] A16-022 ETA REQ FOR DOT , STILL TRYING TO GATHER CREW WILL ADVS ETA WHEN ITS AVAL//22 CPYS
2:08 p.m.
[41] 16-S5 FIRE BURNING TO THE NORTH OF 299 NOT ACUTAL TO TRAFF LOOKS TO BE CONT NB //EB UNEFFECTED [Shared]
2:26 p.m.
[49] 16-S2 REQ DOT RESP BACK TO EB GLENDALE RAMP //1039 DOT [Shared]
2:59 p.m.
[51] 16-S5 PER CF FIRE IS CONTAINED 100 PERCENT 3 ACRES [Shared]
5:31 p.m.
[56] Incident Re-opened: SLOW LANE STILL BLKED FOR APPROX 45 MIN [Shared]