Truck vs. Pole Collision Knocks Out Power For Bayside Residents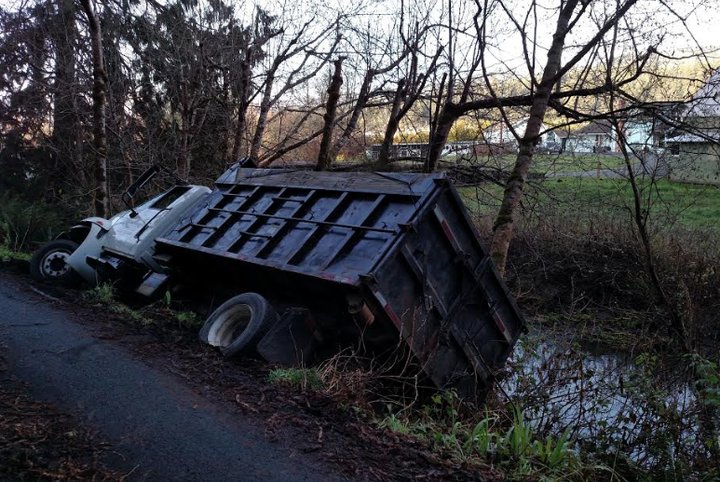 A Miller Farms Nursery truck veered off of Graham Road in Bayside and into a utility pole Monday afternoon causing a power outage for a handful of area residents.

LoCO reader Paul Windham sent in the pictures above and below.
"It would have rolled over into Jacoby Creek if the trees hadn't stopped it. No injuries but PG&E is working on restoring power to the Graham Road area of Bayside," Windham reports.
You can check PG&E's progress here. Updates from CHP below.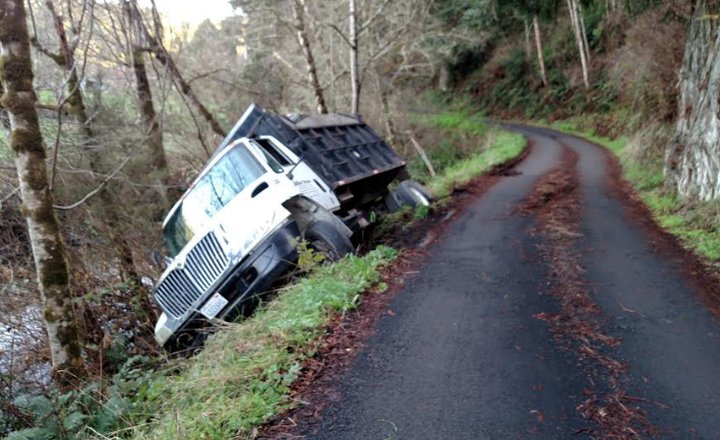 ---
4:25 p.m.
[1] MILLER FARMS TRUCK VS POLE // LINES DOWN / BUDDYS CALLED PGE ALREADY
4:34 p.m.
[4] [Notification] [CHP]-PER BUDDYS, PGE ETA 30 MINS
5:12 p.m.
[7] A16-022 RDWY CLOSED FOR VEH RECOVRY TEMPORARY
6:08 p.m.
[12] A16-022 BUDDYS HAS TWO MEDIUM DUTY TOW ATTEPMTING TO RECOVER VEH// APRROX TIME OF CLOSURE 45 MINS
---