UPDATE: Here are Some Photos of the Tree Fire That Shut Down Highway 199 Yesterday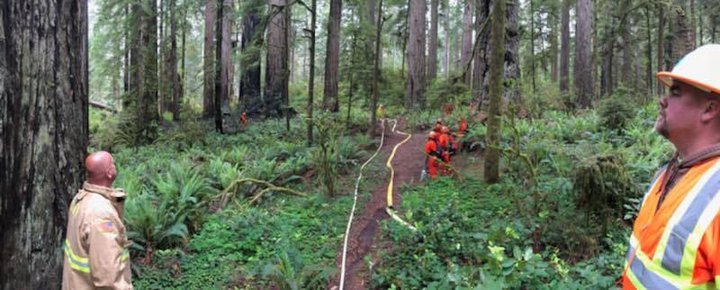 UPDATE, 11:30 a.m. on June 4:
The Crescent City CHP has shared there photos of the tree that shut down Highway 199 yesterday. The road was eventually reopened yesterday evening after the fire was extinguished and the the tree was cut down.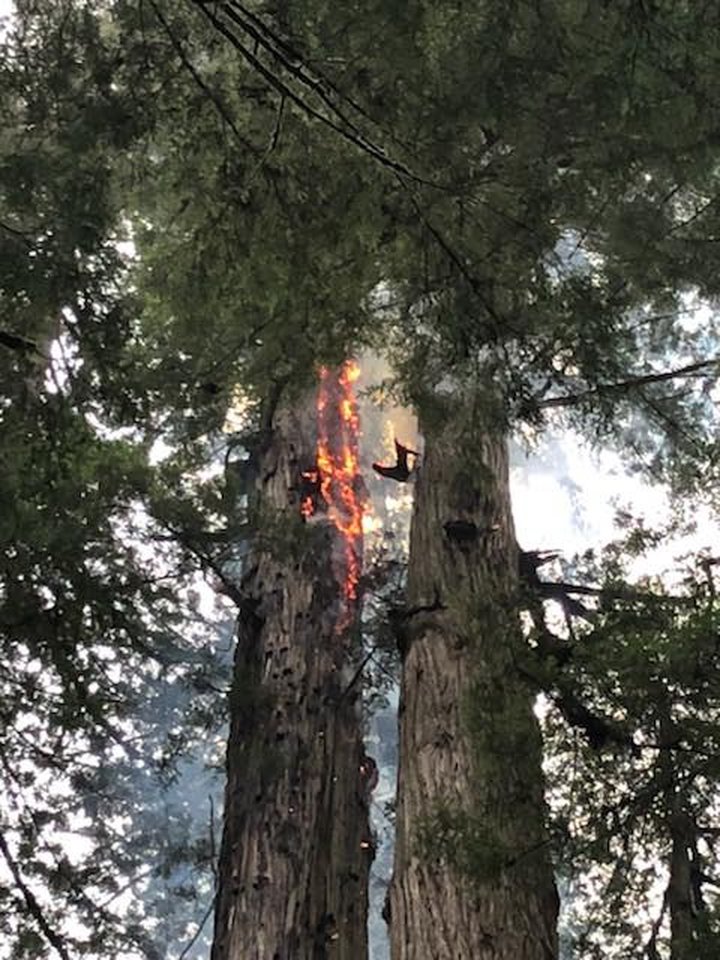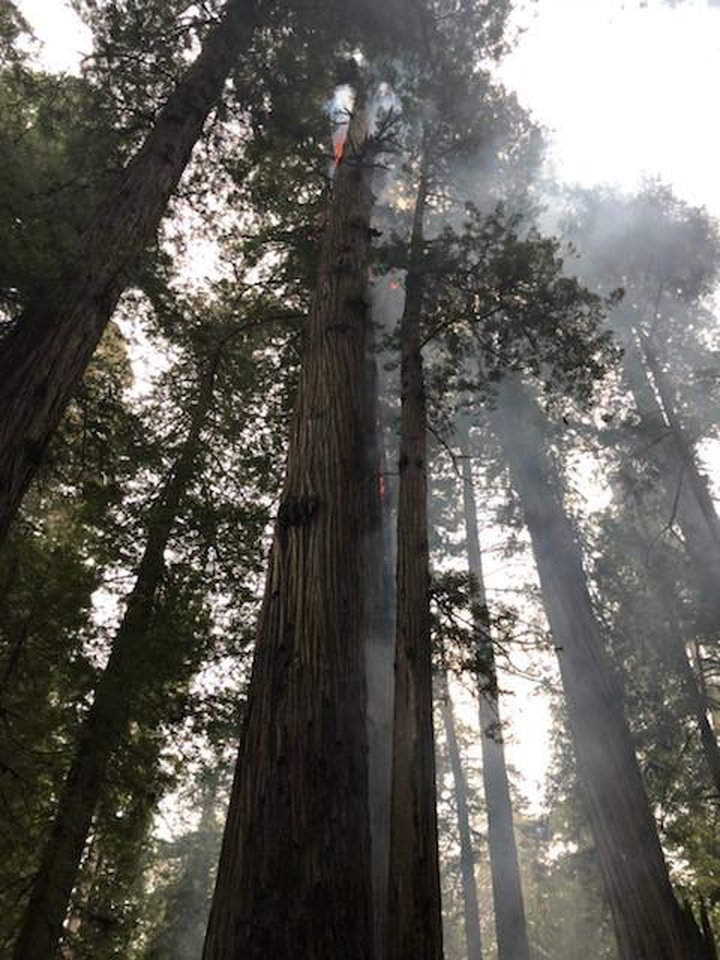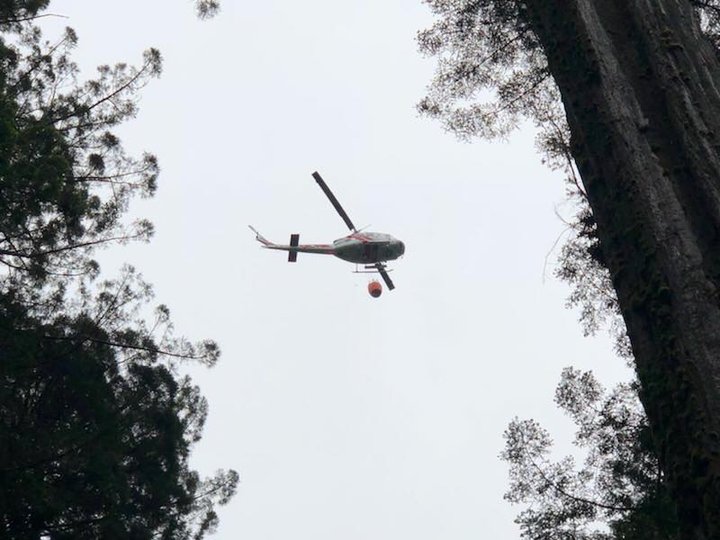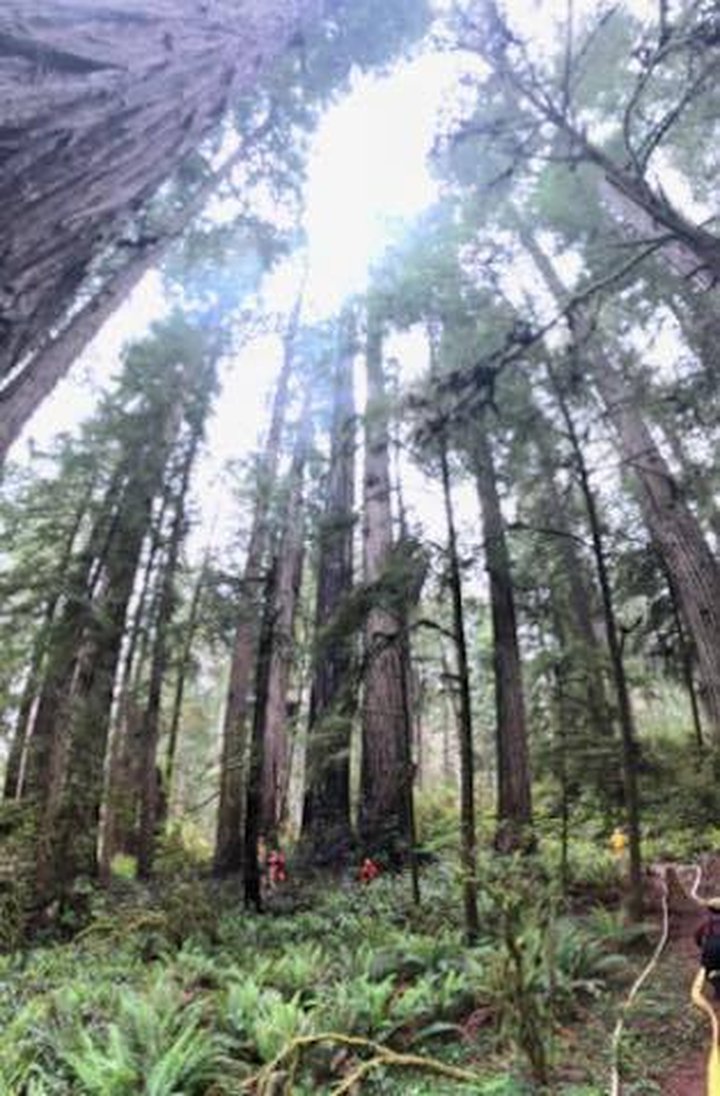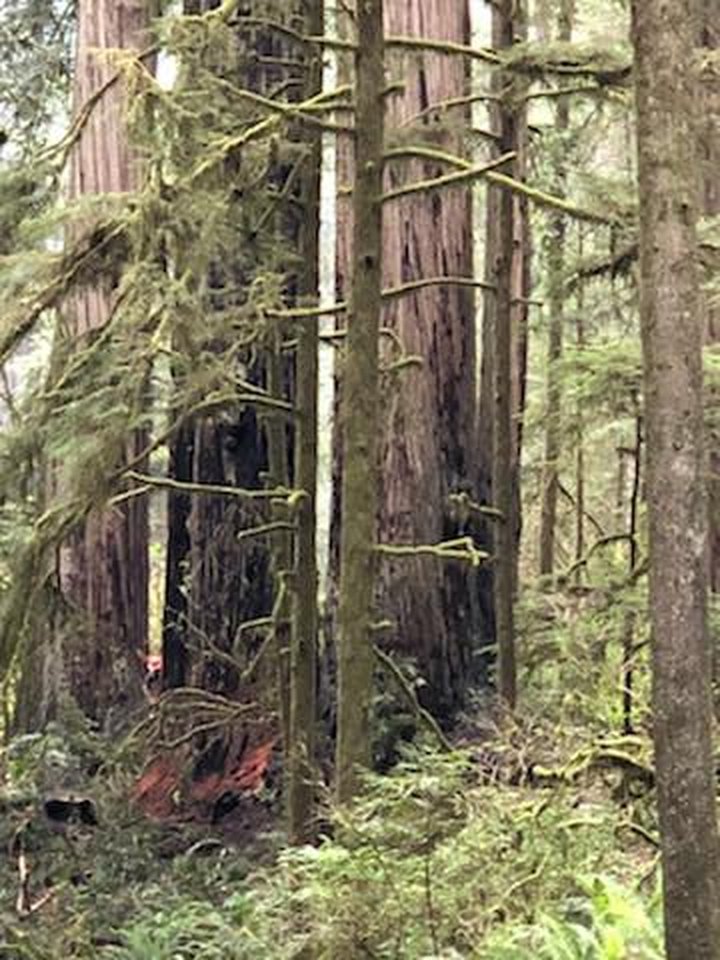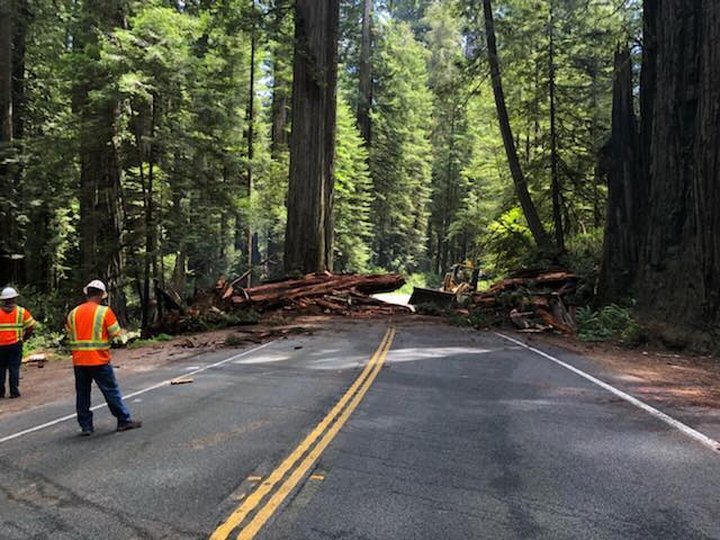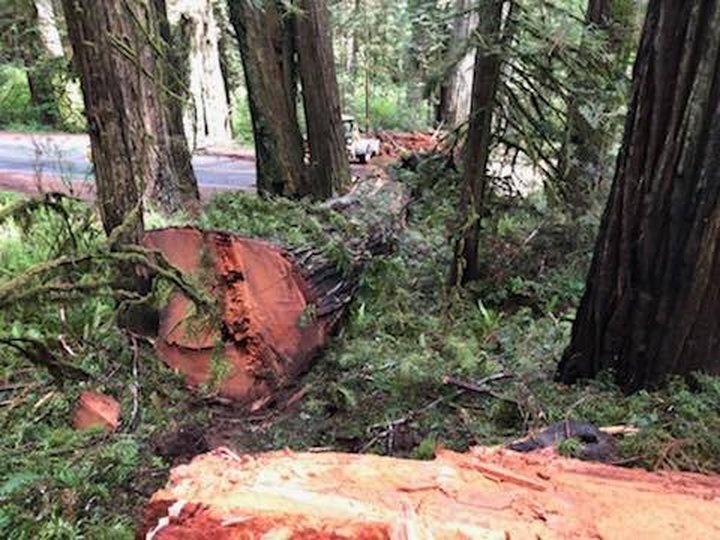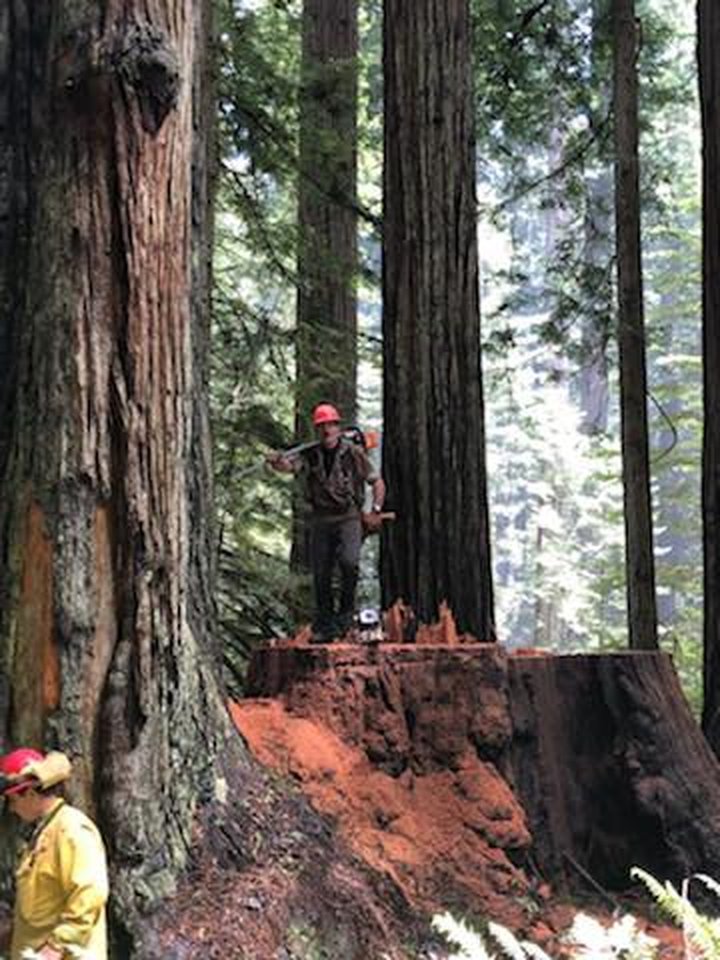 ###
A burning tree has caused a portion of Highway 199 to be shut down near Crescent City this morning.
According to the California Highway incident report, the burning tree is leaning toward the roadway — which will need to be closed as the tree is extinguished and cut down. Traffic is currently being diverted in the area.
The CHP reported at approximately 11 a.m. that the road will be closed for more than 90 minutes.
---
8:10 a.m.
[3] "KIND OF CLOSE TO THE 199
8:34 a.m.
[9] 95-1 CHECK IF PARKS WAS NOTIFIED OF FIRE
8:56 a.m.
[16] PER DNSO, FIRE IS NOW REQ CT REP RESP // TREE IS GOING TO CONTINUE TO BURN FOR SOME TIME AND THE TREE IS LEANING TOWARD THE RDWY [Shared]
8:58 a.m.
[18] 1039 CT 145 / WILL BE ENRT / ETA 35 MINS [Shared]
9:24 a.m.
[24] 95-1 WILL NEED TO POSS CLOSE 199 TO CUT TREE [Shared]
10:02 a.m.
[30] 95-5 stopping 199/parkway nb traffic and diverting to 101 [Shared]
10:07 a.m.
[33] 95-1 SB 199 CLOSED [Shared]
10:19 a.m.
[37] JAIME W/CT REQ TURN ON CMS SIGNS FOR 199 / 1039 CT DIST 4 / WILL CALL BACK WHEN SIGNS ON [Shared]
10:21 a.m.
[38] 1039 OSP TO ADVS / THEY WILL HAVE ODOT TURN ON THEIR CMS SIGN SHOWING 199 CLOSED [Shared]
10:55 a.m.
[40] 95-S3 RDWY CLOSED FOR MORE THAN 90 MIN NOTOIFY ENTAC [Shared]
2:57 p.m.
[49] LATE ENTRY / PER 95-S3, CALTRANS 1097 W/CLOSURE / WILL CALL TO ADVS WHEN RDWY OPEN [Shared]