UPDATE: (PHOTOS/VIDEO) Vehicle Fire on Highway 299 Spreading to Nearby Vegetation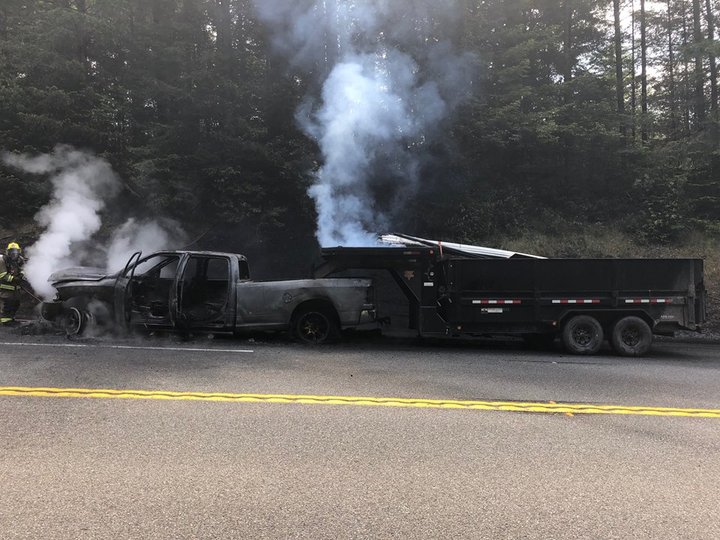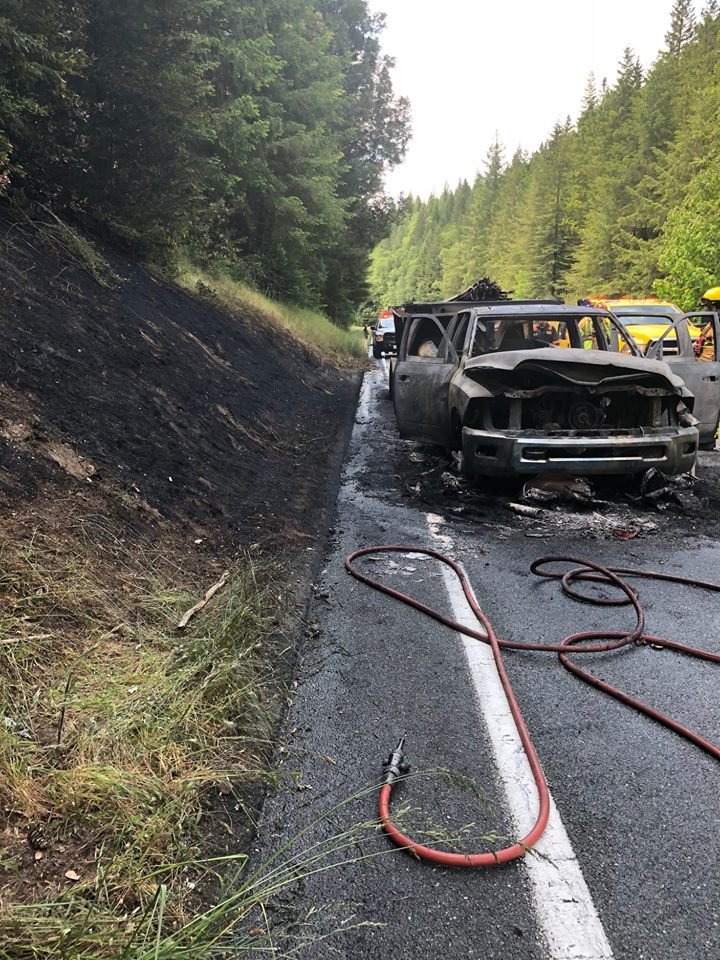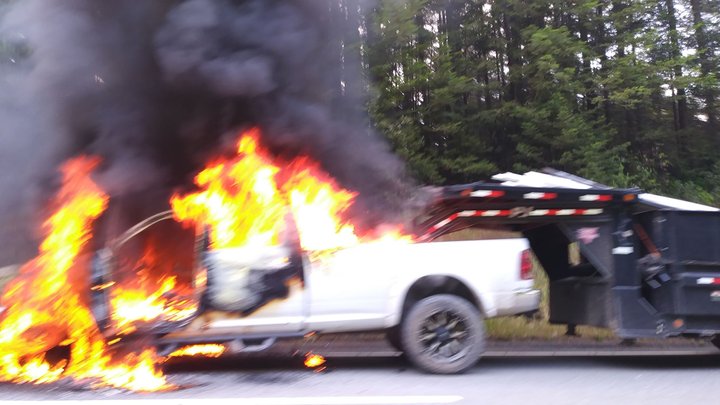 LoCO reader Carrie Spencer sends in photos and video of a truck towing a trailer on fire on Highway 299 a few miles east of Blue Lake. The images show that the blaze has spread to nearby vegetation and emergency personnel have yet to arrive on scene.

We will update when we know more.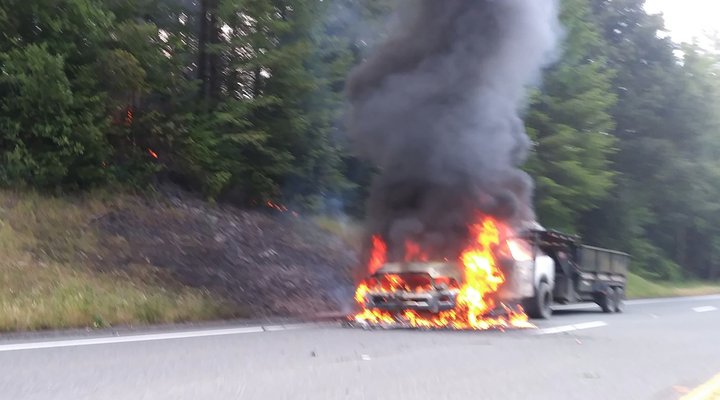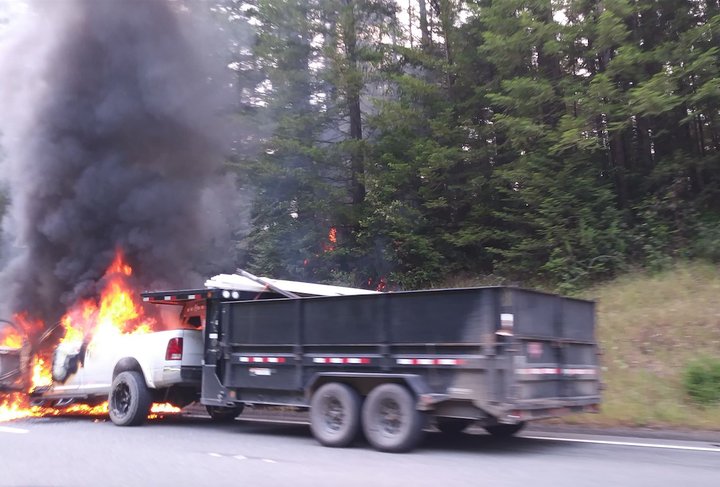 ---
10:54 a.m.
[8] A16-022 ALL LANES BLOCKED
10:57 a.m.
[9] ROLL 1185 FB FOR 1 TON PK W/MAJ DAMAGE / TOTAL BURN // ROLL 1185 HD FOR 17' UT TRLR W/GOOSE NECK LOADED W/PVC PIPE, SOIL, WOOD PALLETS // TRLR INTACT
11:01 a.m.
[10] [Rotation Request Comment] 1039 BUDDYS TOW 707-822-2615
11:06 a.m.
[11] BUDDYS WILL SEND THE SMALL TRK TO MOVE THE VEH OO THE RDWY THEN MORE EQUIP AS NEEDED
11:08 a.m.
[12] WILL BE 1125 FOR ADTL 10 MINS,THEN THE EB #1 AND WB LANES WILL BE OPEN
11:15 a.m.
[13] PER BUDDYS, HAVE SM TK IN AREA // DRIVER WILL ASSESS AND ATTP TO DRAG PK AND TRLR OO RDWY // THEN WILL HAVE CORRECT EQUIP RESP TO REMOVE
11:15 a.m.
[14] CT 1097, EB LANES STILL CLOSED / WILL USE FLAGGERS TO DIRECT TRF AROUND IN WB LANES