(VIDEO) Thar She Blows: Car Into Fire Hydrant Near Murray Road Offramp in McKinleyville
An empty truck rolled into a fire hydrant near the Murray Road offramp in McKinleyville moments ago, according to a CHP incident report.
Outpost reader Glenn Kaminsky sends us this footage from the scene.
Firefighters have been dispatched to the scene to shut off the hydrant.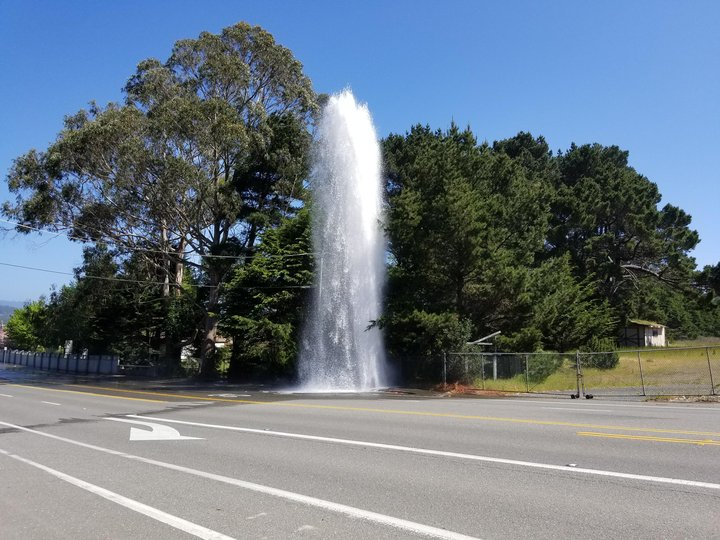 ---
3:07 p.m.
[1] VEH VS THE FIRE TRUCK
3:07 p.m.
[2] EMPTY TRUCK ROLLED X THE ST AND HIT THE FIRE HYDRANT
3:28 p.m.
[7] 1039 CF THEY WILL SEND FIRE TO DEAL W/ TURNING OFF HYDRANT
4:06 p.m.
[13] [Notification] [CHP]-Problem changed from 1182-Trfc Collision-No Inj to 20002-Hit and Run No Injuries [Shared]
4:36 p.m.
[18] *** FOR CLARIFICATION WHEN OFCR WENT 97 VEH AND DRIVER WERE GONE