EPD Closes 4th Street to Arrest Suspect Brandishing Replica Firearm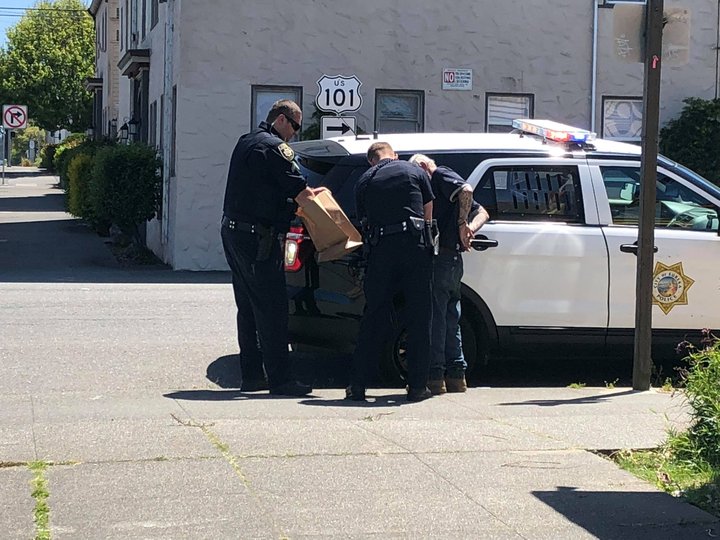 The Eureka Police Department briefly closed 4th Street this afternoon to search for a suspect reportedly seen brandishing a firearm near the L Street intersection.
EPD Sergeant Ed Wilson told the Outpost on scene that the one man is in custody following the incident.
"We got a call here for the report of a male brandishing a firearm, waving it around," Wilson said. "We came prepared for the worst."
Upon detaning the suspect on the 1000 block of 4th Street, officers located a replica firearm which they believe the suspect used to acost people.
"[Brandishing a replica firearm] is still a violations of the law when used in other offenses," Wilson said.
The CHP was also on scene to assist with traffic control in the area while officers made the arrest.
Wilson said the man will likely be booked on brandishing charges.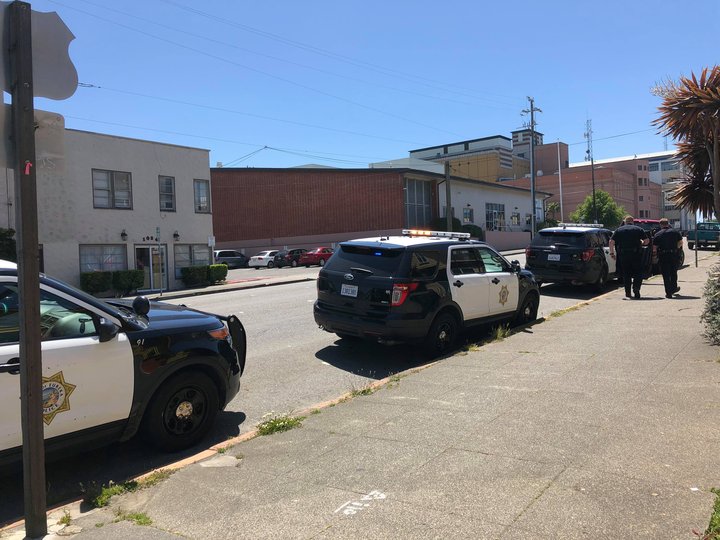 ---
1:33 p.m.
[2] EPD IS REQ TO CLOSE 4TH AT L ST FOR UNK DURATION
1:35 p.m.
[3] 1039 16-S4 // HAVE 22 AND 31 RESP CT FOR EXTENDED 1184
1:39 p.m.
[7] PER EPD APPROACH FROM WB 4TH AND SHUT DOWN TRAFFIC AT M // APT IS JWO OF 1020
1:40 p.m.
[9] 16-22 CPZ 97 RDWY SHUT DOWN
1:41 p.m.
[11] PER CT ETA 30 MIN TO CALL OUT UNITS
---