(UPDATE) Highway 101 Closed by Big Ol' Tree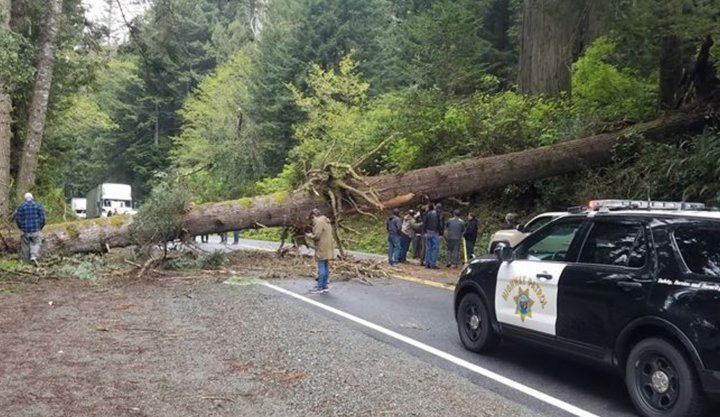 UPDATE, 12:35 p.m.: The roadway is clear.
# # #
Original Post: A Humboldt-sized tree has fallen across Highway 101 near mile post 111 at Big Lagoon.
A couple LoCO readers have noted that smaller cars have been able to drive under the trunk after someone chainsawed off some branches.
No word yet on when the roadway will be open. Updates from CHP below.
--AG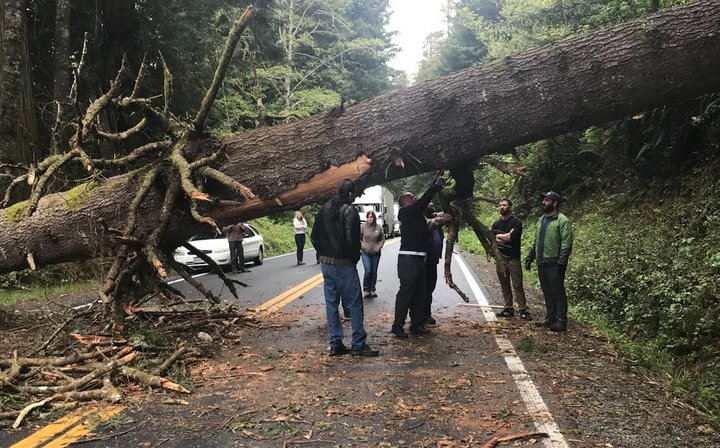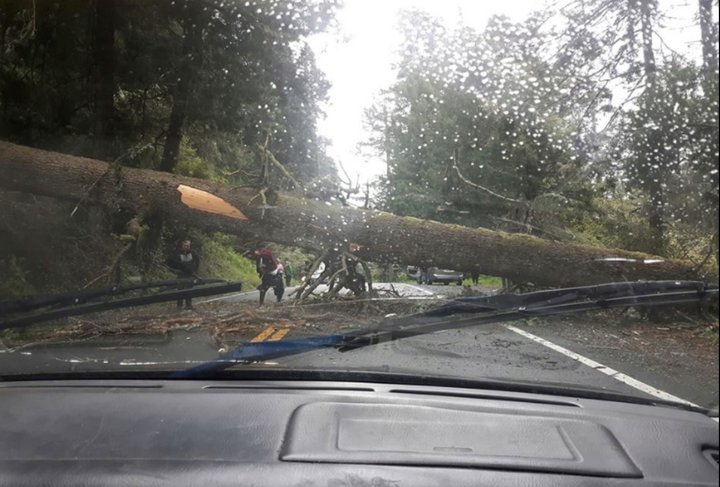 ---
11:10 a.m.
[7] [Appended, 11:11:05] [2] BLOCKING ENTIRE RDWY
11:10 a.m.
[1] LARGE TREE DOWN/ BLKING RDWAY
11:17 a.m.
[14] PER ST PKS WILL CALL BACK WITH ETA IF UNIT AVAL [Shared]
12:30 p.m.
[22] A16-019 RDWY OPEN/ADVICE STATE PARKS TO OPEN ON NORTH END [Shared]
12:30 p.m.
[23] 1039 NORCOM [Shared]