There's a Big Fat Pig in the Road on Highway 299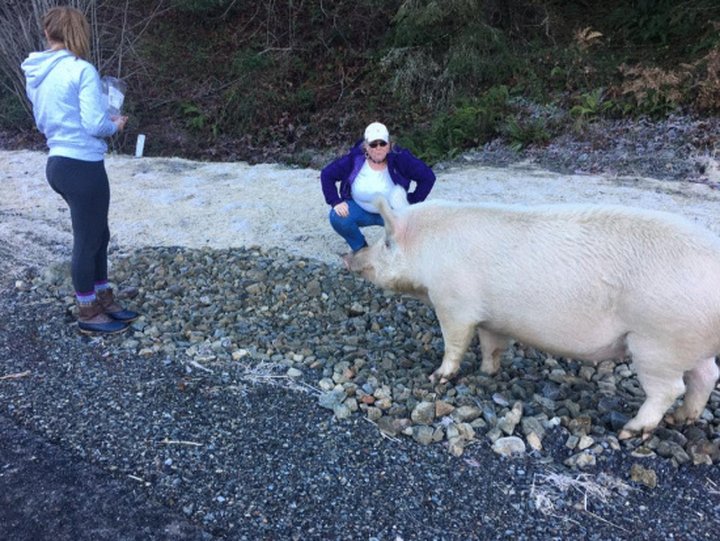 A monster pig is reportedly on the loose on Highway 299 halfway between Blue Lake and Willow Creek.
The CHP received multiple reports this morning that a pig, reportedly weighing between 400 and 1,000 pounds, is eating grass and trotting in the roadway.
Another fat little piggy affected traffic in the same location in 2016, but it's unclear if it's the same animal.
---
10:14 a.m.
[1] 400 LB PIG ON THE SIDE OF THE RD - EATING GRASS
10:21 a.m.
[4] PER HCSO 1000 LB PIG IN THE RD
---