Car Fire Spreading in Willow Creek
A car fire has spread to a tree and a nearby power pole on the 2500 block of Patterson Road in Willow Creek.
The California Highway Patrol has received reports that a trailer and a power poll are both "fully engulfed" in flames.
According to scanner traffic, the Humboldt County Sheriff's Office is on scene and the fire has been reported to the Forest Service as it has a potential "high rate of spread." PG&E has also been dispatched to the scene.
For more information, follow the CHP incident updates below. You can also get the latest scanner traffic updates by clicking this link.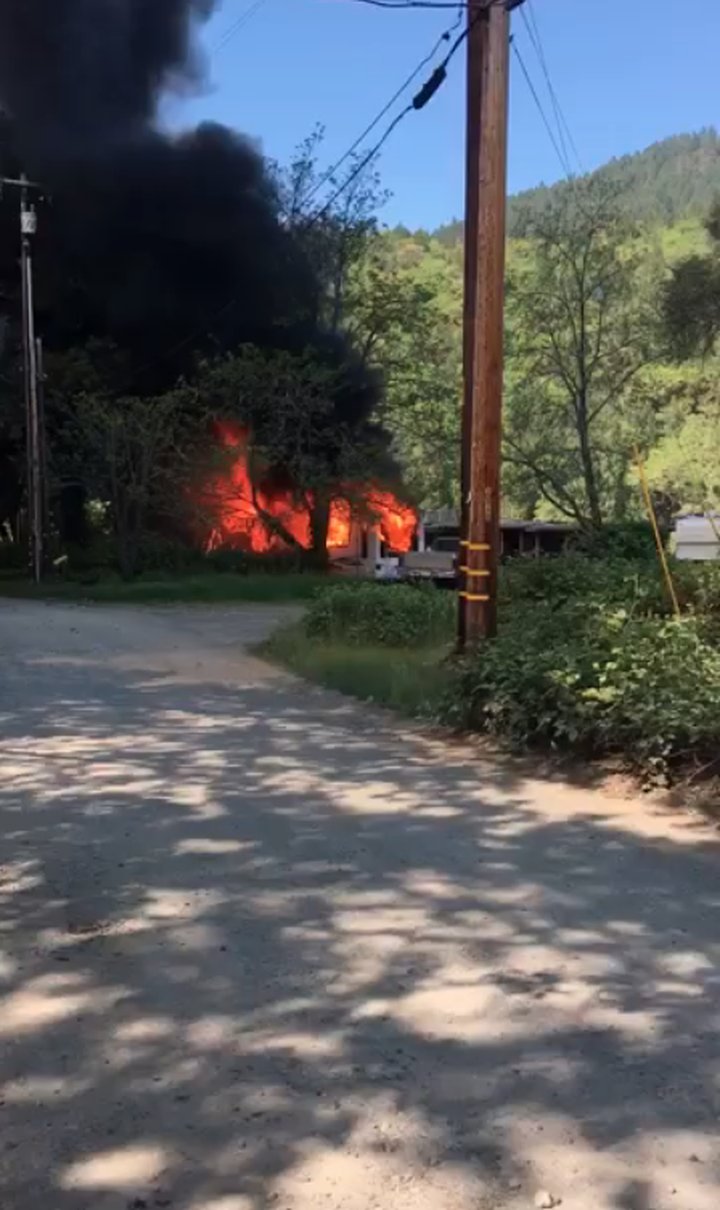 ---
3:39 p.m.
[4] NEAR TREE AND POWER POLE
3:57 p.m.
[13] B16-072 TRLR AND POWER POLE FULLY ENGULFED
3:57 p.m.
[14] PGE WILL RECALL WITH TICKET NUMBER AND POLE NUMBER
4:03 p.m.
[15] 16-S2 30MIN ETA FOR PGE
4:28 p.m.
[17] CORR LN 16 WRONG LOG
---