(PHOTOS) Car Fire Extinguished in Manila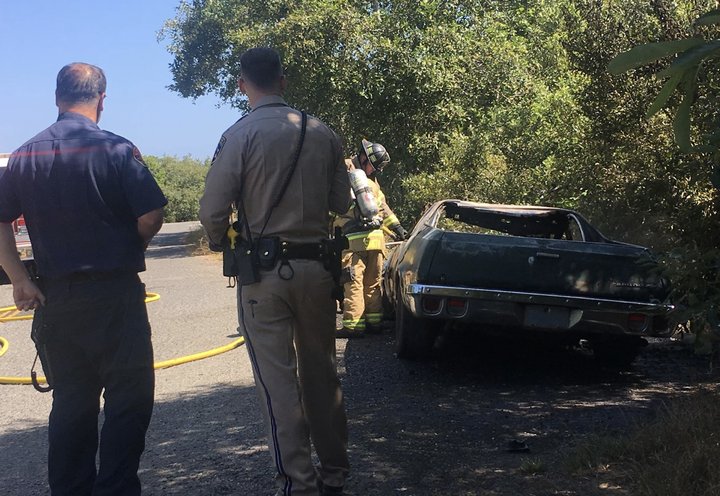 An older car is likely headed for the scrap heat after it caught fire under unknown circumstances just off Highway 255 on Peninsula Drive in Manila.
The flaming vehicle was initially spotted by two Humboldt County Roads workers who slowed the blaze with a fire extinguisher. The California Highway Patrol, Arcata Fire District and Peninsula Fire all eventually responded to the scene.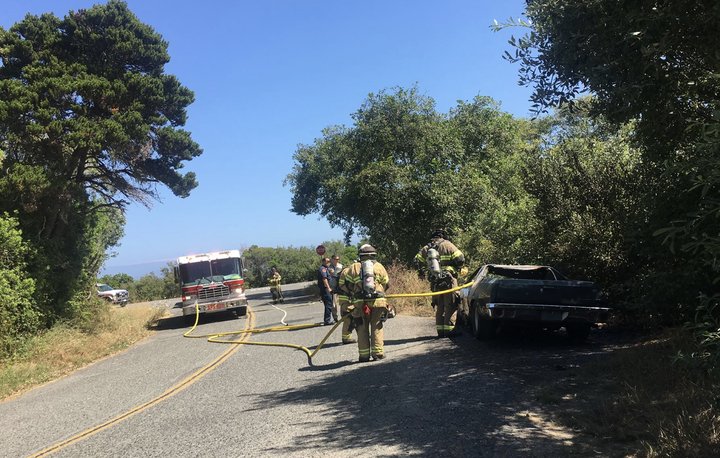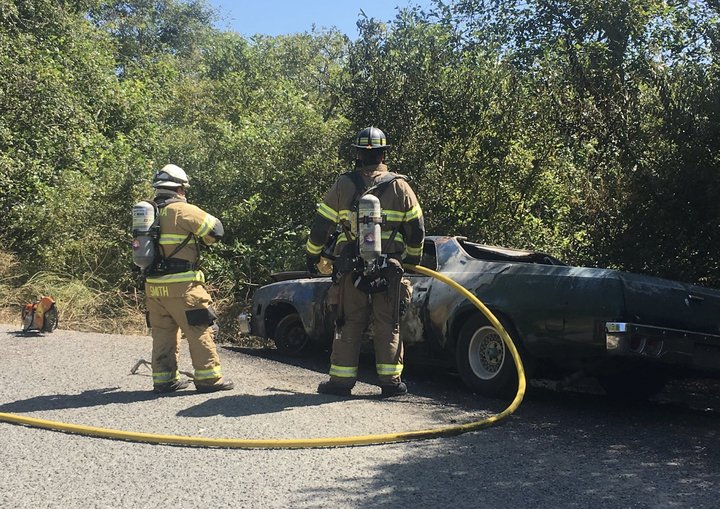 ---
2:59 p.m.
[6] B16-022B 1185 LOW VALUE
3:02 p.m.
[8] [Rotation Request Comment] 1039 HUMBOLDT FOR LOW VALUE 442-4537