(UPDATE) Highway 36 Closed Near Bridgeville Due to Downed Power Lines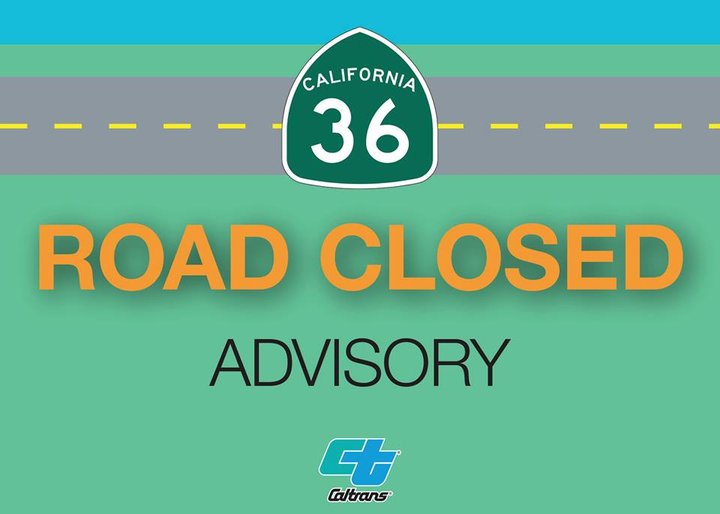 UPDATE, 9:57 a.m.:
The road is now open to one-way traffic control. Expect delays in the area.
###
Caltrans reports that Highway 36 is currently closed west of Bridgeville due to a downed power line.

According to the California Highway Patrol incident report, a tree is also down in the area.
We will update when we know more.

---
7:41 a.m.
[1] RPT OF TREE AND POWER LINES DOWN ACROSS RDWY
7:58 a.m.
[9] 1039 CT / UTL SO FAR FR BRIDGEVILLE // WILL CONTINUE WB
---