(PHOTOS) Small Herd of Buffalo Run Loose on Highway 299 in Salyer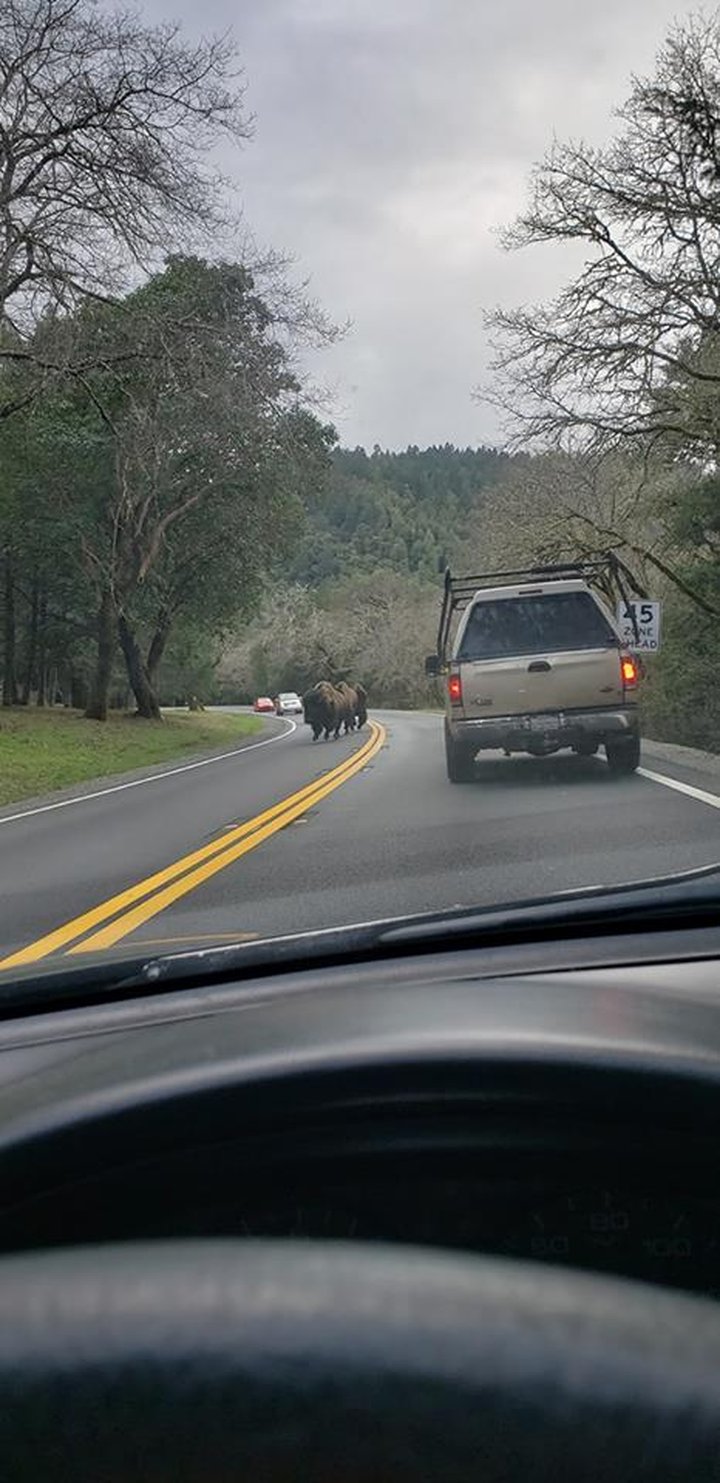 Believe it or not, a small herd of buffalo got loose onto Highway 299 this afternoon, causing a traffic hazard in Salyer.
Humboldt County resident Jeremy Wentworth snapped these photos of the moment, showing at least three bison charging directly down the two-lane highway.
"[I thought] that people wouldn't believe me, so I had to get pics for proof," Wentworth told the Outpost today as he laughed.
According to the California Highway Patrol incident report, the buffalo were reported loose on the roadway at 3:20 p.m.
It's unclear at this time if the bison were have been returned to their owner. We will update when we learn more.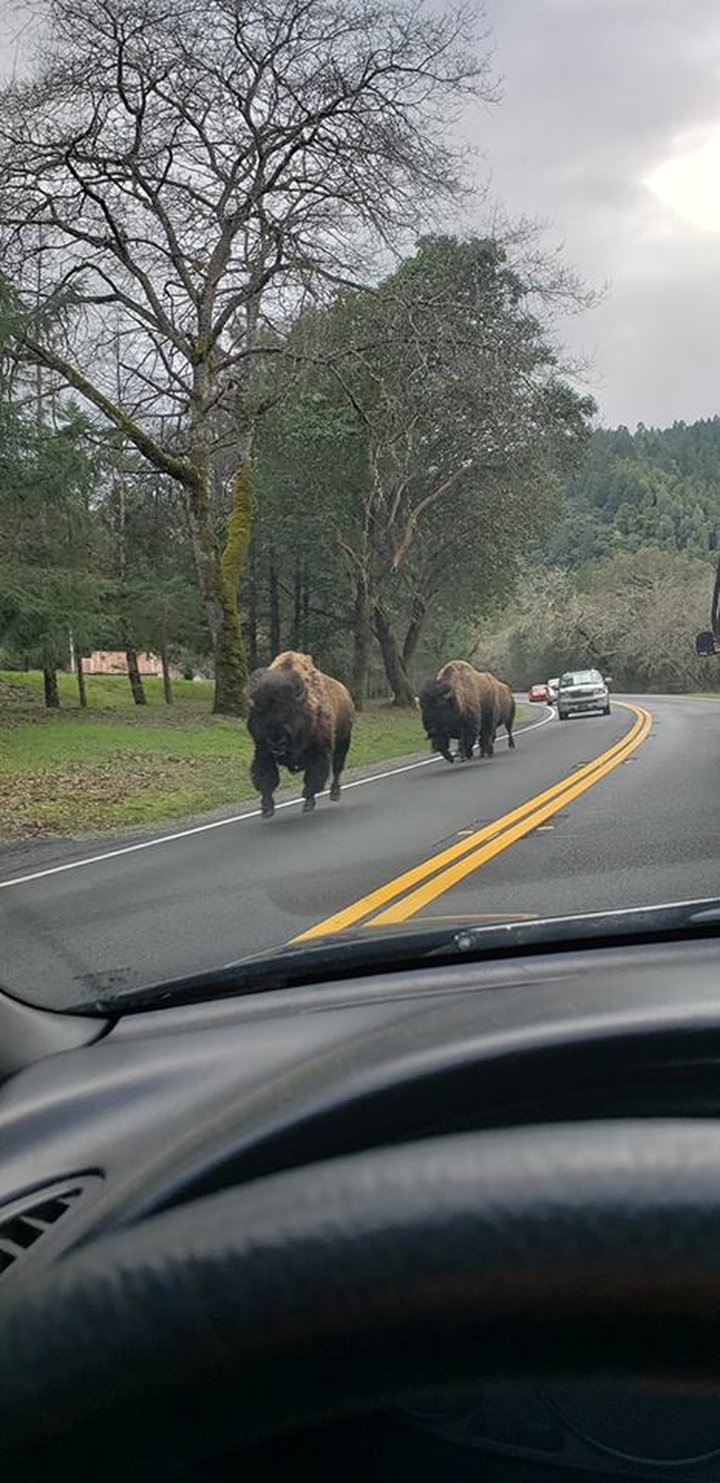 ---
3:21 p.m.
[2] [Appended, 15:28:20] [1] 3 BUFFALO RUNNING IN RDWY
3:21 p.m.
[3] [Appended, 15:28:20] [2] TT RD
3:29 p.m.
[6] 1039 90-S3 AT THE OFC WILL ADVS 90-22; 90-S3 WILL CALL BACK IF 90-22 CANNOT MAKE IT OUT THERE - TO SEND ANOTHER UNIT [Shared]