Broken-Down Big Rig Blocking Lanes of Highway 101 Near Last Chance Grade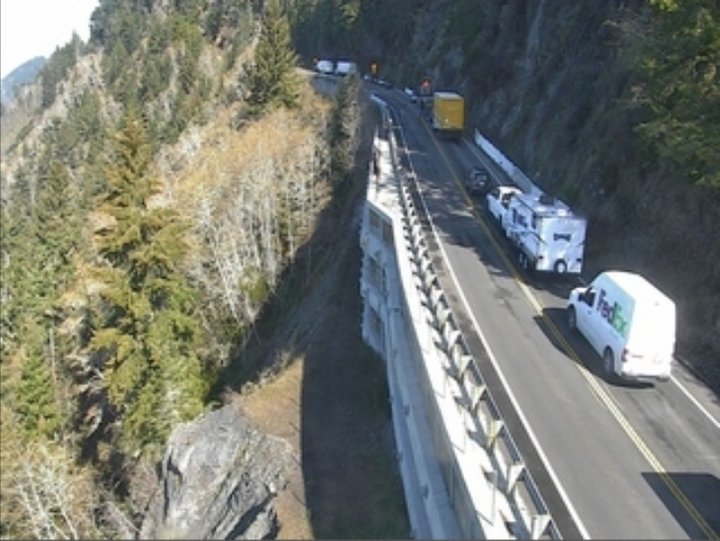 A broken down tractor-trailer is backing up northbound and southbound traffic on Highway 101 near the Last Chance Grade construction site, according to a California Highway Patrol incident report.
Caltrans reports on its website that one-way traffic control has been set up in the area and that multiple trucks are attempting to tow the big rig to the shoulder of the highway.
The CHP initially anticipated two-hour delays in the area. However, that time will likely be reduced now that one-way traffic control is in effect.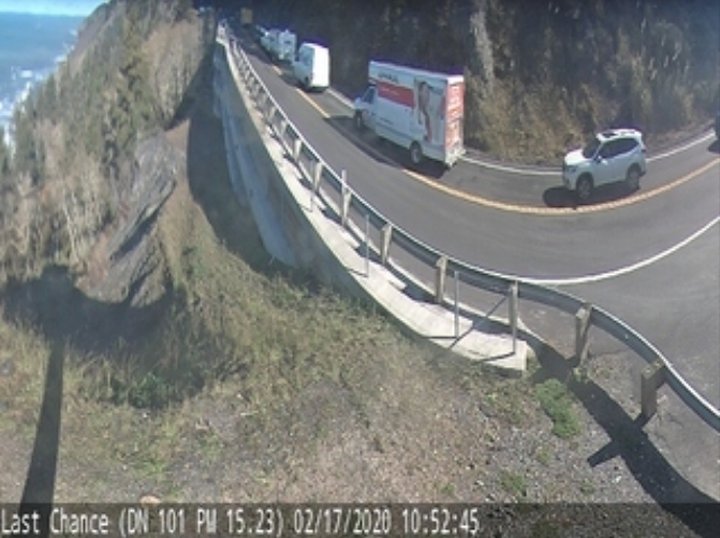 ---
10:04 a.m.
[2] VEH BROKE DOWN IN CONSTRUCTION WHERE THE TRAFFIC LIGHT IS/ UKN DESCRIPTOIN
10:04 a.m.
[1] TRAFFIC BACKING UP / HEARING 2 HR DELAYS
10:05 a.m.
[3] STATE PARKS/ BIG RIG IS BROKE DOWN BLOCKING BOTH NB AND SB
10:12 a.m.
[12] [Notification] [CHP]-PER 95-S3 START 1185 BIG RIG TOW [Shared]
10:14 a.m.
[14] THE COMPANY CALLED CAL AUTO IMAGE - THEY CAN'T HANDLE - THE VEHICLE IS 120,000 LBS [Shared]
10:17 a.m.
[16] CAL AUTO ETA 25 MIN [Shared]
10:18 a.m.
[17] [Rotation Request Comment] 1039 CAL AUTO IMAGE 707-464-3354 [Shared]
10:30 a.m.
[21] A95-005 TRK WILL ATTEMPT TO PULL VEH OO RDWY [Shared]
10:45 a.m.
[23] ,,RD HAS BEEN CLOSED FOR 35-45 MINS ADVS L1 / TRYING TO OPEN W/4 TRKS [Shared]
10:55 a.m.
[28] A95-005 RDWY OPEN / CT'S HANDLING 1 WAY 1184 [Shared]
11:01 a.m.
[35] 95-S3 4 TRKS TOWING VEH NB TO SAFE 1020 [Shared]
11:17 a.m.
[39] A95-005 VEH PULLED OVER AT MM 17.5 [Shared]