(UPDATE) Multi-Vehicle, Major-Injury Crash That Halted Traffic on Safety Corridor Investigated as Hit-and-Run Collision, According to CHP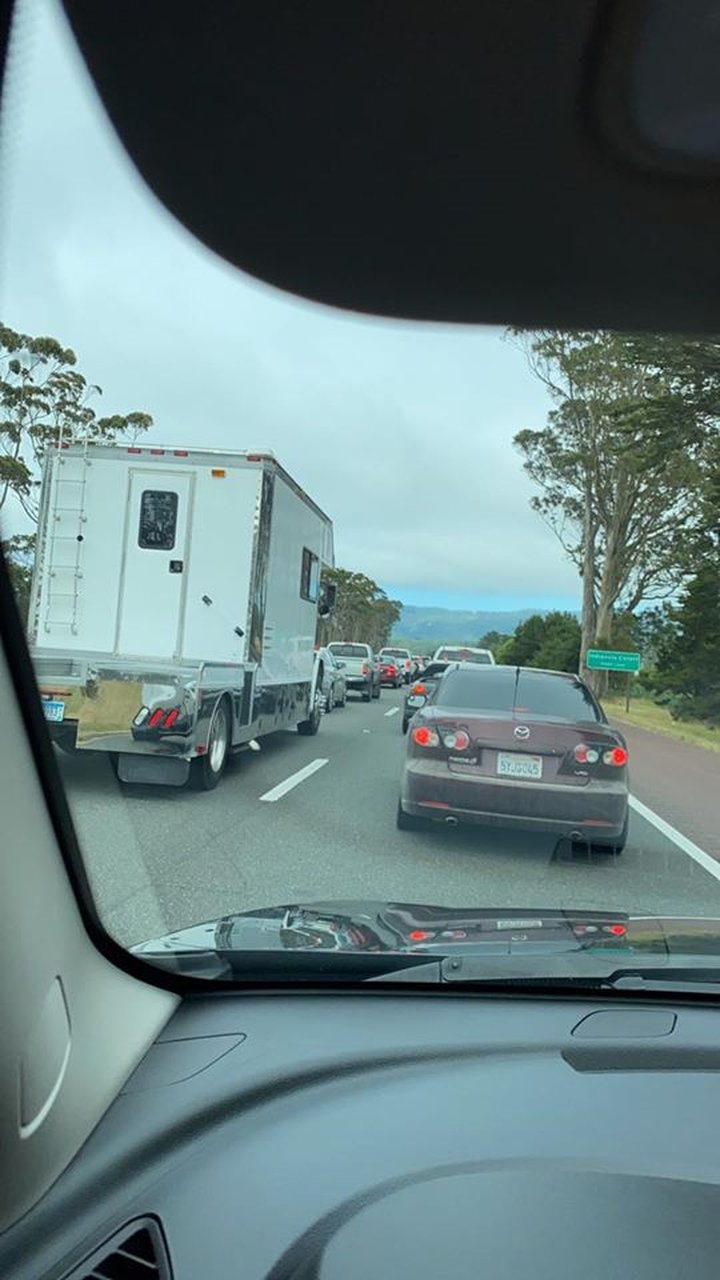 UPDATE, 8:15 p.m.:

The CHP has updated its incident report, which reveals that major injuries were suffered in the crash, and that the crash is being investigated as a hit-and-run.

UPDATE, 6 p.m.:
The roadway has been reopened. The extent of the injuries sustained in the crash is still unclear.
###
A crash involving four to five vehicles has slowed northbound traffic along the Safety Corridor according to a California Highway Patrol incident report.
Paramedics were dispatched to the crash, which occurred around 5:10 p.m. near the Indianola Cutoff. However, it's unclear at this time if any serious injuries were sustained during the crash.
Northbound traffic was completely stopped for roughly 30 minutes in the area, but traffic is now reportedly being directed along the shoulder of the highway at a slow pace.
We will update when we know more.
---
5:12 p.m.
[3] 1039 EPD // MEDICAL ENRT
5:20 p.m.
[8] B16-022B 4 1185R ON EXPIDITE
5:20 p.m.
[7] B16-022B BOTH NB LNS STOPPED
5:29 p.m.
[17] 1039 PACIFIC TOW , WILL CALL BACK AND ADVS HOW MANY THEY CAN HANDLE
5:44 p.m.
[18] B16-022B RHS IS CLR TRAFF IS MOVING SLOWLY ALONG THE SHOULDER
5:45 p.m.
[19] B16-022B PACIFIC TOW IS 97 W/3 TRUCKS SHOULD BE SUFFICIENT
6:47 p.m.
[26] LN 25 TRANSPORTED FOR POSS LEFT SHOULDER DISLOCATED
6:48 p.m.
[29] [Notification] [CHP]-Problem changed from 1179-Trfc Collision-1141 Enrt to 1180-Trfc Collision-Major Inj by CHP
6:48 p.m.
[28] LN 27 COP TO NECK AND HEAD CONTUSION
7:19 p.m.
[40] [Notification] [CHP]-Problem changed from 1180-Trfc Collision-Major Inj to 20001-Hit and Run w/Injuries by CHP