Great White Encounter: The Scott Stephens Story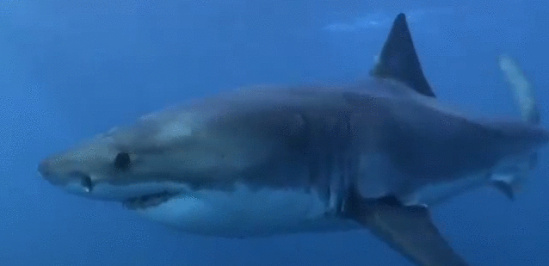 Join Humboldt Baykeeper, Surfrider Foundation Humboldt Chapter and the Ocean Conservancy in celebrating Humboldt County! 1. A special wave forecast presentation by NOAA's Brian Garcia. 2. The highly anticipated Great White Encounter: The Scott Stephens Story, a locally produced documentary chronicling last year's shark attack and subsequent rescue of Stephens off the Samoa Peninsula. A raffle takes place after the movies.
Due to the interest in Great White Encounter, attendees are advised to arrive early. Ocean Night is a monthly, all-ages event.
GREAT WHITE ENCOUNTER "Good luck telling mom" were surfer Scott Stephens last words to his sister before heading into surgery following a massive shark attack by a great white on October 30th of last year. Of course that is funny now – because we know that, not only did Scott survive the attack, but he has completely recovered. This story could have had a completely different and more tragic ending if it hadn't been for the quick thinking and action of several surfers who were on the beach that day. This story is being told for the first time in a locally produced film entitled Great White Encounter: The Scott Stephens Story. Local film makers include Michael McClimon, Ted Okell, Jennifer Bell and Robert Stoneman. "This started with Scott wanting someone to record a 5 minute segment about what happened," recounts Jennifer Bell, "and what started as a 5 minute story about a dramatic shark attack, expanded into a 40-minute documentary. The filmmakers were able to incorporate the stories of the surfers and medical personnel who assisted Scott. They were able to get some actual surfing footage, after GoPro donated a water-proof camera to the production. "This surf footage makes it a completely different film, you really have the point of view of the surfer, you can imagine what it must be like to be in the jaws of a shark," Jennifer said, "and local heli-cam operator Ben Bateman volunteered his services to get the GoPro camera up in the air, greatly increasing the production quality of our film.
DATES/TIMES
WHERE
PRICE
CONTACT INFO
Phone: 477-8283
Email: humboldt@surfrider.org
---