Orgōne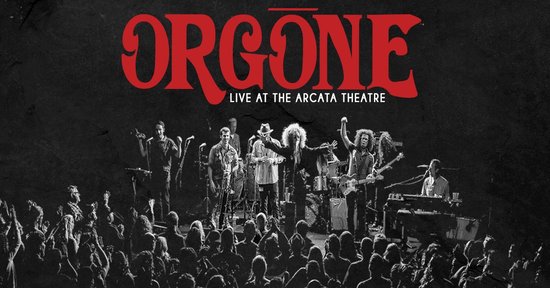 ORGŌNE: Live at the Arcata Theatre

Friday, November 22nd.
Doors at 9:30 PM.
Happy Hour until 10:30 PM.

$15 Limited Advanced.
$20 Advanced.
$23 General Admission.

ORGŌNE
http://www.orgonespace.com/
https://www.facebook.com/Orgone.Official
https://www.instagram.com/orgonemusic/
https://soundcloud.com/orgone
https://twitter.com/orgonemusic

"After two and a half years on the road, we needed to shut away the rest of the world," recalls Sergio Rios, guitarist and engineer of Los Angeles-based band ORGŌNE. For their tenth* studio album, ORGŌNE retreated to the tranquil solitude of Joshua Tree in southern California. Ensconced in a ranch home with a recording studio for a week in November 2015, the band improvised late into the desert night, carving out tunes that would eventually become the bulk of the material on Reasons (self-released, due out January 18, 2019). The nine-song collection illuminates a band hitting its stride, capturing the raw power and refined sensibilities that defines ORGŌNE.
For nearly twenty years ORGŌNE (a universal life force, pronounced or-gōne) has churned out gritty funk and soul recordings and toured relentlessly across the United States and Europe. Traditionally both the studio and live iterations of the band drew on a tight-knit collective of the West Coast's finest funk and soul musicians—although founding members Sergio Rios (guitar/engineer) and Dan Hastie (keyboards) have been constant anchors. However, since late 2013, Rios and Hasite have been joined by Dale Jennings (bass), Sam Halterman (drums), and singer/lyricist Adryon de León to form a permanent nucleus.
DATES/TIMES
WHERE
PRICE