Danny Brown Old and Reckless Tour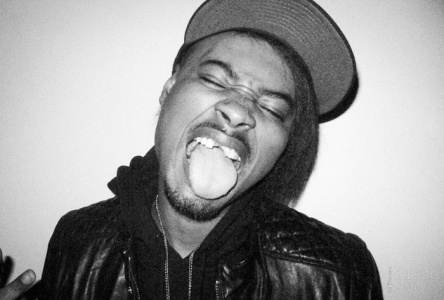 Phantom Wave Presents Danny Brown Old & Reckless tour with OverDoz., & The L|A Dodger
Born Daniel Sewell on March 16, 1981, Danny Brown is a hip hop artist from the Dexter-Linwood area of Detroit, Michigan. Danny is an unconventional hip hop artist employing multiple flows and cadences thus the moniker of "The Hybrid". His style varies from low pitched gravely tones to a manic, high pitched, squawk. His lyrics, often dealing with the truth of living in Detroit; poverty, drug abuse, desperate circumstances, etc and his own experiences in the motor city, from selling drugs to underground parties in Detroit's rave scene juxtaposing those topics with a humorous narrative told ferociously over avant guarde production choices. Danny has released many free projects over the web with the most popular being 2010's "The Hybrid,".Brown has also released an album, "Hawaiian Snow", with G-Unit's Tony Yayo, and several mixtapes (Detroit State of Mind 1-4, Browntown, It's A Art (With producer Mainframe) and Hot Soup). Brown has found much success on the internet through the support of the music blogs and social media and the decision to release "The Hybrid" online for free download. His experimental sound melded with traditional street narrative has brought about attention from progressive press such as Pitchfork.com, Fader Magazine, Spin Magazine and the like but no press more satisfying than making the cover of the Detroit Metro Times, his hometown's alternative art's and culture magazine. Danny's music later found a home on Fool's Gold Records, the independent label helmed by internationally heralded DJ A-Trak and his partner Nick Catchdubs. The label and the artist having the same mindset, the two parties are now focused on releasing his upcoming projects, a free album coming Summer 2011 entitled "XXX" and his untitled Fool's Gold records debut coming subsequently after.
OverDoz. consists of four natives from South Central California, that is sure to penetrate hip hop in a way that has yet to be seen. They met in the summer of 2008. Sleezy and Kent began writing their debut album entitled, Bowties and Rosaries. Creamie and Tube and Kent all grew up playing sports together while attending Audubon Middle School. Before releasing the album at the end of 2008 the group acquired Tube after his return from Arizona State University. Creamie is the youngest of the four (19). Sleezy, Kent, and Tube are three 21 year old MC's that spit infectious rhymes over an eclectic mix of musical influences to make songs that this generation can relate to in a variety of ways. OverDoz is a versatile trio with lyrics that speak to issues from drugs and violence in the community, life lessons, growing pains, and celebrating the complexity and beauty of women and relationships. They bless tracks with their creative melodies and concepts and their vibe is sure to mover crowds all over the world! With Sleezy's straight forward approach, Kent's Metaphoric flow, Tubes laid back style, and Creamie's hilarious skits, OverDoz. is a force to be reckoned with!
The L|A Dodger is an LA born, superciliously humble humboldt bass'd mc/singer/songwriter.
DATES/TIMES
WHERE
PRICE
---